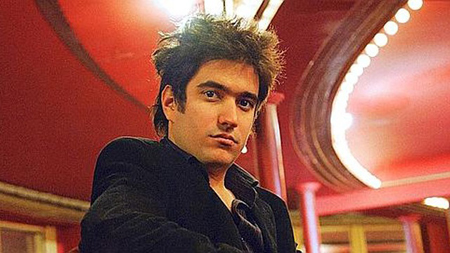 Cuban music fever hits London this summer as Havana Cultura supports a series of events taking place in June and July at the Barbican Centre. Havana Cultura is a cultural initiative developed by Havana Club. It aims at increasing the visibility of emerging Cuban artists. This summers events form part of this year's Cuba50 program, which celebrates Cuban culture and also marks the 50th anniversary of the Cuban Revolution.
Events include exclusive performances from some of the world's best musicians flown in straight from [wiki:Cuba], groundbreaking Cuban films during the Cine Cuba festival, free performances in the public spaces of the Barbican and free cocktail classes by Havana Club's top Mixologists.
The Havana Cultura initiative is the first of its kind to profile artists from
all disciplines, including musicians, visual artists, dancers, performers and
writers raising awareness of contemporary art and culture of the city of Havana.
Havana-Cultura provides the artists living in Havana a chance to showcase their
work, energy and passion to the world and encourages people to explore the
talent, vibrancy and modernity Havana has to offer.
Program:
Saturday 27th June – 7.30pm – £10 / £15 / £20
Harold Lopez Nussa + Pablo Milanes + Son Tropical
Plus Kumar on club stage after the main performance
Free pre-show performances from 2pm by Changui de Guantanamo, Omar Puente, London Lucumi Choir and Yoruba Andabo.
A triple bill of Cuba's finest artists featuring leader of the nueva trova movement singer/songwriter Pablo Milanés performing emotive songs charged with highly poetic lyrics. Plus Latin influenced jazz from pianist extraordinaire Harold Lopez Nussa, while nine-piece Son del Tropico, from Havana and Santiago, are masters of the son style, the predecessor of salsa.
HAROLD LÓPEZ-NUSSA / Harold López-Nussa's interview
Plus hip-hop artist Kumar.
Sunday 28th June – 7.30pm – £10 / £15 / £20
Loss Van Van + Yoruba Andabo
Free Pre-show performances from 2pm by Son del Tropico, Osvaldo Chacon y su Timba, Charanga del Norte and Leo Duany & Tumbao Tivoli.
This 20-piece collective is "Cuba's best dance band" (New York Times) Celebrating their 40th anniversary this year Los Van Van will play their own irresistible brand of dance groove called 'songo' – a solid and invigorating fusion of rich Caribbean rhythms, Afro-Cuban drumming, salsa & rock/pop elements, mixed with sharp horns and violin riffs.
Yoruba Andabo is a company of singers, percussionists and dancers performing original West African music styles preserved since the 16th and 17th centuries. The group preserves and celebrates the irresistible power of Cuba's African rhythms, the source and backbone of the countless dance styles which Cuba has given the world.
July 3rd – 9th – Various Times
Tickets: Standard – £7.50 online (£9.50 full price) / Barbican Members – £6.50 online (£7.50 full price) / Concessions £7.50
Cine Cuba Festival
The Cine Cuba Festival will combine contemporary and classic perspectives on Cuban life from the foremost filmmakers of the post-revolutionary era and featuring some of the most acclaimed Cuban actors and directors – including films from ground-breaking director Humberto Solas and the "Cuban Truffaut" director Pavel Giroud.
Havana Club Cocktail Classes – June 27th and 28th
Limited Spaces
Free Havana Club 1 hour class @ 4pm
Havana Club will be running cocktail classes where visitors will be given the chance to discover the history of Cuban rum and learn how to create Cuban cocktails as they are in bars in Havana. The cocktail classes are open to adults aged 18 or over and start at 4pm on both days.
Barbican Centre is located at Silk Street
London EC2Y 8DS
Main Switchboard: 020 7638 4141
Box Office & Membership 020 7638 8891 (9am-8pm daily)
Group Bookings: 020 7382 7211 (Mon-Fri 10am-5pm)
Centre opening times: 9am – 11pm Monday – Saturday
More information:
Author:

World Music Central News Department

World music news from the editors at World Music Central