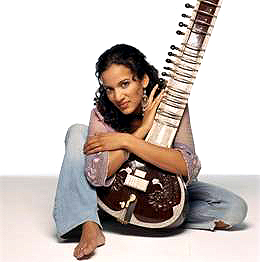 KCRW's World Festival in 2009 will be held at the Hollywood Bowl, kicking off on June 21, 2009. Highlights of this year's line up include performances from Afrobeat superstar Femi Kuti& The Positive Force, soulful singer Ray LaMontagne, reggae pioneer Toots & The Maytals , singing sensation and Grammy winner Adele, Bhangra superstar Malkit Singh as well as an appearance by Grace Jones, who is headlining her first live performance in Los Angeles in over 20 years. Six Sunday concerts will showcase sounds from around the globe from both established and rising artists.
"Simply put, there is nothing like this magnificent canyon amphitheater," said KCRW Music Director and host of Morning Becomes Eclectic Jason Bentley. "The 2009 music program at the Bowl's World Festival is a concert series without equal. Where else can you enjoy insightful pairings like Femi Kuti and Santigold, or Ray LaMontagne and Jenny Lewis. It's a bold and progressive lineup that reflects the taste and sophistication of the city of Los Angeles itself."
Bentley, as well as KCRW DJs Henry Rollins, Garth Trinidad, Anne Litt, Jeremy Sole and Tom Schnabel, will serve as hosts for these captivating concerts held throughout the summer months (schedule below).
Though many of this year's featured artists are making their Hollywood Bowl debuts, quite a few have already been through our studios for live performances.
Festival schedule (*Hollywood Bowl Debut)
All concerts are held SUNDAYS at 7pm.
June 21, 2009: Femi Kuti & The Positive Force, *Santigold, *Raphael Saadiq
(Hosted by Garth Trinidad, wkdys 8-10pm PST)
June 28, 2009: *Adele (w/ the Hollywood Bowl Orchestra Strings), Etta James & the Roots Band, *Janelle Monáe
(Hosted by Jason Bentley, wkdys 9am-noon PST)
July 12, 2009: *Ray LaMontagne (w/ the Hollywood Bowl Orchestra), *Jenny Lewis, *Blitzen Trapper
(Hosted by Anne Litt, wknds noon-3pm PST)
July 26, 2009: *Grace Jones, *of Montreal, *Dengue Fever
(Hosted by Henry Rollins, Sat, 6-8pm PST)
August 9, 2009: Reggae Night VIII — Toots & The Maytals , Michael Rose, Gregory Isaacs
(Hosted by Jeremy Sole, Wed/Th Mid-3am PST)
September 20, 2009: India Calling! *Malkit Singh, *Kailash Kher's Kailasa, Anoushka Shankar, Ravi Shankar Centre Ensemble (curated by Ravi Shankar), Rhythms of Rajasthan
(Hosted by Tom Schnabel, Sun Noon-2pm PST)
Buy Femi Kuri recordings: Day by Day, Femi Kuti – Live at the Shrine (Deluxe Edition DVD + Live CD), The Definitive Collection, Fight to Win
Tickets: Now on sale now at HollywoodBowl.com, at the Hollywood Bowl Box Office (Tuesday–Saturday, 12 p.m.–6 p.m.), or by calling Ticketmaster at 800.745.3000, and at all Ticketmaster outlets; call 323.850.2050 for group sales. For general information or to request a brochure, call 323.850.2000.
KCRW subscribers get 20% off selected seats for KCRW's World Festival series as part of the Fringe Benefits program.
Groups of 10 or more may be eligible for a 20% discount, subject to availability; call 323.850.2050 for further details or group sales. For general information call 323.850.2000.
Author:
World Music Central News Department
World music news from the editors at World Music Central