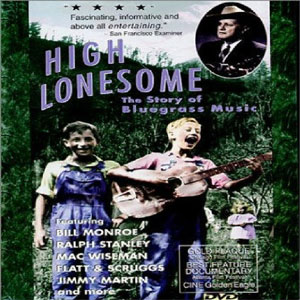 The American Folklife Center will present tomorrow a lecture titled The High Lonesome Sound Revisited in the Benjamin Botkin Folklife Lecture Series. The lecture will be presented by filmmaker John Cohen on June 11, 2009, 12:00 noon – 1:00 pm, Mary Pickford Theater, 3rd Floor, James Madison Building, Library of Congress
In the early 1960s, the multitalented musician, filmmaker, and photographer John Cohen journeyed to eastern Kentucky to document the songs of church-goers, miners, and farmers, and the rural community that produced and sustained their uniquely American sound. The result was That High Lonesome Sound, a classic 1963 documentary film than evocatively illustrates how music and religion help Appalachian people maintain their dignity and traditions in the face of change and hardship. Featuring master traditional musician Roscoe Holcomb, Cohen's film also documented how different musical strands are synthesized in the playing of an individual performer. In this presentation, Cohen will discuss the making of his influential documentary, its initial reception, and its continued impact in the shaping of documentary filmmaking and ethnographic research on traditional culture both in the United States and abroad.
A respected musician and founding member of the seminal old-time string band "The New Lost City Ramblers," John Cohen has also had an equally distinguished career as a filmmaker, photographer, and record producer. The term "high lonesome sound," which he coined for his legendary 1963 documentary film, has become synonymous with an entire genre of American music.
In addition to extensive fieldwork and documentation of Appalachian culture, Cohen has done important ethnographic research throughout the United States, Britain, and the Peruvian Andes. His highly-praised publication, There Is No Eye: John Cohen Photographs (2001), and the complementary Smithsonian Folkways CD There Is No Eye: Music for Photographs, brought together several threads of Cohen's work over the past fifty years.
As a producer, his many noteworthy recordings include Smithsonian Folkways' releases An Untamed Sense of Control by Roscoe Holcomb, Dark Holler: Old Love Songs and Ballads, The Lost Recordings of Banjo Bill Cornett, If I Had My Way by Rev. Gary Davis, and the compilation Back Roads to Cold Mountain. Cohen worked with T-Bone Burnett as music consultant to the film "Cold Mountain," and appeared in Martin Scorcese's film about Bob Dylan, "No Direction Home."
Author:
World Music Central News Department
World music news from the editors at World Music Central