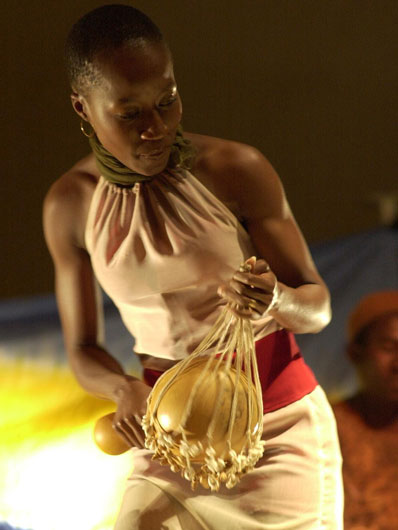 Renowned world music magazine Songlines announced the winners of the 2009 awards. "After much debate and deliberation, the Songlines editorial team have selected these four winners," said a Songlines press release. "They include some of the foremost artists on the world music scene, alongside an up-and-coming name to watch and some invigorating collaborative sounds."
Malian Rokia Traoré wins the Best Artist category. Fellow Malians Amadou & Mariam are the winners of Best Group. In the Cross-Cultural Collaboration category, Jah Wobble & The Chinese Dub Orchestra are the winners. Lastly, the Newcomer award goers to Kiran Ahluwalia.
The Songlines Music Awards recognize outstanding talent in world music and are run in partnership with WOMAD festival, culminating in performances by a selection of the nominees at this summer's WOMAD in Charlton Park, July 24-26 2009, including Rokia Traoré, Dub Colossus and Los Desterrados.
There are four categories: Best Artist, Best Group, Cross-Cultural Collaboration, and Newcomer. The eligible artists are those who have had albums reviewed in Songlines during 2008 (from issues #50 to #57 inclusive) and were voted on by the public. The top four artists in each category give the final nominees .
Author:
World Music Central News Department
World music news from the editors at World Music Central