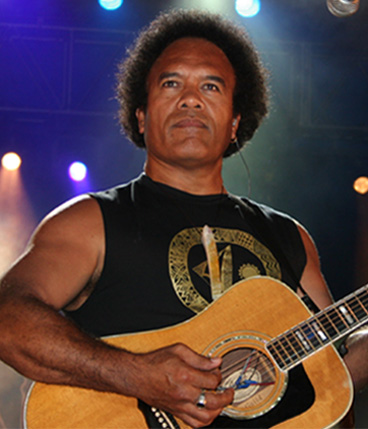 "Tamahana" by Pacific Islander Opetaia Foa'I (Te Vaka) and Malcolm Smith of Auckland, New Zealand won the First Place of the International Songwriting Competition (ISC) 2008 World Music Award. Second Place went to "1.000 Stars" by Leni Stern of New York, NY, USA.
"Stimabu So" by Ephrem Jonathan Ocalia (Ephrem J) of Willemstad, Curacao, won Third Place. Honorable Mentions went to:
"Ay Masilan" – Vanessa Sidibe (Mamadou And Vanessa) – Berkeley, CA, USA
"Bismillah" – Joshua Meltzer – Northampton, MA, USA
"Gadong" – Narawi Rashidi (Tuku Kame) – Kuching, Malaysia
"Leavened Heart (I Tumble Down)" – Keith Eric Johnston (Janah) – Atlanta, GA, USA
"New Asia" – Andrew Lum – Singapore, Singapore
"Obayo" – Richard Layton Gannaway, Jay Oliver, Miriam Stockley (AO) – Asheville, NC,
USA
"Ollu" – Omar Sosa, Mola Sylla – Camaguey, Cuba
"Orimitikore" – Florence Trautman (Floxy Bee) – Newark, NJ, USA
"Rere Reta" – Hareruia Abraham (Ruia) – Auckland, New Zealand
In its seventh year, ISC received over 15,500 songs from amateur and professional songwriters from 100 countries worldwide, confirming ISC's status as the leading global songwriting event. The song "Caught In The Crowd" struck an emotive chord with the ISC judges for its narrative about a young girl who befriends a fellow student but then, succumbing to peer pressure, turns her back on him when he gets bullied at school. The song, entered in the Pop/Top 40 category, was praised by the ISC judges for its powerful lyrical content and strong pop sensibility.
ISC is now accepting entries for 2009. The 2009 competition will include many new judges and a new Adult Contemporary (AC) category. Go to http://www.songwritingcompetition.com for more information and an entry form.
Author:
World Music Central News Department
World music news from the editors at World Music Central