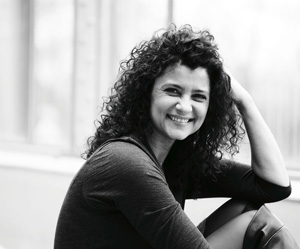 A new music festival called The Beeline Festival will be held at the Broad Institute in Cambridge (Massachusetts, USA). The event, curated by Christine Southworth and Evan Ziporyn, will include world renowned artists Iva Bittova, Evan Ziporyn, Robert Black, The Calder Quartet, Gutbucket, and Cambridge's own Ensemble Robot and Gamelan Galak Tika. The festival spans 3 weekends in April, April 5-19, and will include many events attached to the concerts including a local honey fair with tastings provided by local beekeepers, tastings by local chefs and shops, and lots of opportunities for the audience to get to know the artists.
Besides the local honey tasting, the festival will have a number of other food events: a honey bake-off, a honey-wine pairing tasting conducted by The Wine Bottega of Boston's North End, honey ice cream by Toscanini's, apple cider from Carlson's Orchards, a nice spread from Pemberton Farms (to go with honeyhttps://worldmusiccentral.org.), a cash bar with honey-based cocktails, and much more. This event is Free and open to the public.
Sunday, April 5, 2009 | Opening Event
Honeybee Marathon Two spellbinding concerts glued together with local honey!
Concert 1 | 4 pm The Calder Quartet Seamlessly weaving the old and the new, this Los Angeles-based string quartet performs masterpieces by Beethoven (Op. 59 #1) and Ben Johnston (String Quartet #4, the Amazing Grace Variations). They then add robots, 1-bit electronics and the next generation to that list with new commissioned works by Christine Southworth and Tristan Perich. Sponsored by MIT Music & Theater Arts – Free & open to the public
Local Honey Tasting Reception 6 pm Sample honey and other products from local beekeepers and restaurants, plus HONEY BAKE-OFF! Free & open to the public
Concert 2 | 8 p.m. Gutbucket: "Johnny the Giant Killer" New York's explosive punk jazz quartet will blow your mind performing their original soundtrack to Jean Image's historic animated film, "Johnny the Giant Killer." Follow the adventures of 10-year-old Johnny as he goes into the hive and finds out the real secret lives of bees! (Don't worry, it's G-ratedhttps://worldmusiccentral.org.)
Friday, April 10, 2009
Concert 3 | 8 pm Iva Bittova. The legend herself! Czech singer/violinist Iva Bittova performs trios with Bang on a Can All-stars Evan Ziporyn (clarinets) and Robert Black (bass). Meet the artists afterwards at a post-concert reception!
Saturday, April 11, 2009
Concert 4 | 4 pm Robert Black (in MIT Killian Hall) America's foremost contemporary bassist presents a program of very old and very new works for solo contrabass and duets with harpsichord. Sponsored by MIT Music & Theaters Arts. Free & open to the public
Friday, April 17, 2009
Concert 5 | 8 pm Ensemble Robot + The Loud Objects World Premieres of Concert Aria for Obbligato Violin and Robots by computer music pioneer Paul Lansky and Jenny Olivia Johnson's Highway Mass. Plus completely new works by Ensemble Robot and Loud Objects composers for robots and live soldering – who knows what will happen!?! The concert will be followed by a reception with the artists.
Sunday, April 19, 2009
Concert 6 | 3 pm Gamelan Galak Tika + Dewa Ketut Alit. All new music by Bali's most innovative composer, Dewa Ketut Alit, performed by one of the United State's most innovative Balinese gamelan!
For Tickets & More Information, please visit www.beelinefestival.com
Author:
World Music Central News Department
World music news from the editors at World Music Central