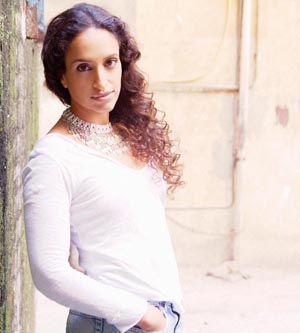 Noa and Mira Awad will be representing Israel in the coming Eurovision Song Contest which will be held in Moscow on May 14th and 16th 2009. Noa and Mira
will use this important opportunity with hundreds of millions watching to sing a song for peace in the Middle East in English, Hebrew and Arabic. Noa will be touring North America in March 2010.
In relation with this event, Noa released the following letter:
"As some of you might have heard, I will be representing Israel in the Eurovision song contest in May, together with my good friend Mira Awad. I imagine this may come as a surprise to some of you.
I had been offered this position in the past and refused. This year I agreed, with the goal of using this huge media platform (many millions of viewers) as a means to convey a message of peace in these difficult times, together with my friend Mira . We will write and perform the song together, in Hebrew, Arabic, and English. With a message such as this, and artistic freedom , I am proud to represent Israel in the Eurovision.
Mira Awad is a Palestinian-Israeli singer/songwriter/actress. We have collaborated often in the past 8 years. She is a gem, a brave, talented unique woman. She represents 1.5 million Palestinians living in Israel as Israeli citizens.
The war in Gaza is a horrible tragedy for all of us, as all our many wars and acts of terror have been over the years. The innocent lives lost, year after year, are heart-breaking and unbearable for both sides.
Mira and I want to convey a message of peace and dialogue during these difficult times, to show that co-existence is STILL an option, our only one!
Our friendship is living proof of this.
We have not lost hope!
To quote the one and only Leonard Cohen:
"Ring the bell that still can ring,
Forget your perfect offering,
There is a crack in everything,
That's how the light gets in"
Sending you all my best wishes, shalom and saalam,"
Noa (AchiNoam Nini)
Noa's discography includes Achinoam Nini and Gil Dor Live (1991), Noa (1994), Calling (1996), Nini (1997), Achinoam Nini and the Israel Philharmonic Orchestra (1998), Both Sides of the Sea (1998), Blue Touches Blue, First Collection (2001), Now (2002), Noa Gold (2003), and Genes & Jeans (2008)
Author:
World Music Central News Department
World music news from the editors at World Music Central