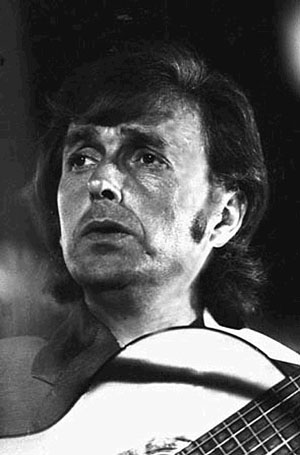 The Sociedad General de Autores y Editores (SGAE) confirmed yesterday the passing of Ramón de Algeciras on January 20, 2009, in Madrid. Ramón de Algeciras died early in the morning. He was a leading [wiki:Flamenco] performer and brother of Paco and Pepe de Lucía.
Born in Algeciras (Cádiz), in 1938, Ramón Sánchez Gómez took the name of his native city as his professional artistic name in the Flamenco world. He was a guitarist, composer and lyricist. Ramón de Algeciras was the oldest brother of guitarist Paco de Lucía and singer Pepe de Lucía, and was the first brother in the family to initiate a professional career at Flamenco tablaos (nightclubs).
Ramón de Algeciras started playing at age 15, under the tutelage of his father, Antonio Sánchez Pecino, following the Niño Ricardo school of guitar. Later, Ramón became one the leading figures in that style of guitar playing.
Throughout his long career, Ramón de Algeciras accompanied some of the leading flamenco performers, such as Antonio Mairena, Pepe Marchena, La Niña de los Peines, Pepe Pinto and Fosforito, among others. But he will be remembered above all as the 'official guitarist' of Camarón de la Isla, in the 1970s.
Ramón Sánchez Gómez was a member of the Sociedad General de Autores y Editores (SGAE), a performing rights association, and had 140 works registered as performer, composer and lyricist. Some of his most outstanding pieces include "Collar de cerezas," "Bulerías flamencas," "Almoraina," "Tango de la vieja rica," "La cueva del gato," "Vivo pa' quererte," "Siroco" and "Rosa María."
Author:
World Music Central News Department
World music news from the editors at World Music Central