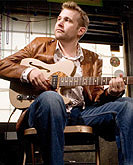 World Music Central's list of musicians, scholars and music industry professionals who left us in 2008.
April
4
Fay McKay, 78, performer. A Las Vegas regular, Ms. McKay was renowned for her song parody "The 12 Daze of Christmas."
7
Phil Urso, 82, musician and composer. jazz tenor saxophonist and composer, Mr. Urso played with musicians Elliot Lawrence, Woody Herman, Terry Gibbs, Miles Davis and Jimmy Dorsey. His discography includes Chet Baker's Pacific jazz releases.
9
George Butler, 71, record producer. jazz record producer and A& R executive, Mr. Butler worked for a number of jazz labels that included Blue Note Records, Columbia and United Artists. He has been credited with furthering the careers of Wynton Marsalis, Harry Connick, Jr., and Nnenna Freelon.
Erkki Junkkarinen, 78, singer. Receiver of first Finnish platinum record, Mr. Junkkarinen began his musical career in the 1950s and is credited for promoting the spread of the humppa musical style. His discography includes Yksinäinen Harmonikka, Ruusuja Hopeamaljassa and Tulisuudelma.
Choubeila Rached, 75, singer. Ms. Rached was a Tunisian singer and part of the Rachidia Association of Tunisian Music. She received the cultural award Order of the National Merit by Tunisia's Zine el Abidine Ben Ali.
14
Marisa Sannia, 61, singer. Ms. Sannia was a popular Italian singer from the island of Sardinia. Her discography includes Le piu Belle Canzoni Di Marisa Sannia, Nanas Janas and Melagranada.
15
Imre Antal, 72, musician and performer. A pianist, comedic performer and television personality, Mr. Antal was a music presenter for Hungarian television as well as worked as an actor. He started out his career as a pianist, winning third prize at the XII Concorso Busoni and second prize at the famed Liszt-Bartók competition.
Sean Costello, 28, singer and musician. Blues guitarist and singer, Mr. Costello formed his own band after winning, at the age 14, a talent contest sponsored by the Beale Street Blues Society. Playing traditional and original composition, Mr. Costello recorded his first CD, Call the Cops, when he was 16. He went on to play on Susan Tedeschi's Just Won't Burn, and played along with blues greats B.B. King, Buddy Guy and Hubert Sumlin. Other recordings include Cuttin' In, Moanin For Molasses and We Can Get Together.
Clifford Davies, 59, musician. Drummer, songwriter and producer, Mr. Davies is perhaps best remembered as a drummer and producer for rock guitarist Ted Nugent. He was also a member of the jazz-rock band If, writing and recording some of the group's songs. His discography includes Waterfall, Tea Break Over, Back on Your 'Eads with the band If and Free-for-All and Cat Scratch Fever with Ted Nugent.
Brian Davison, 65, musician. Mr. Davison is best remembered as a drummer for the progressive rock band The Nice. He also played for the Jackson Heights band, Refugee and Gong. Mr. Davison also taught drums at Bideford College.
Mahinarangi Tocker, 52, musician. Singer and songwriter from New Zealand, Ms. Tocker wrote more than 600 songs throughout her career. She was also a poet, writer and adult literacy tutor. Her discography includes the recordings Clothesline Conversation, Mahinarangi, Te Ripo and Hei Ha!
16
Joe Feeney, 73, singer. Mr. Feeney is remembered as a member of The Lawrence Welk Show. Playing the program's Irish tenor, Mr. Feeney's renditions of "Danny Boy," Galway Bay" and "Sweet Leilani" were popular with the Welk audience. Mr. Feeney stands out for having sung for 5 US Presidents, performing at Carnegie hall and for Pope Paul VI at the celebration for the canonization of Mother Seton.
17
Danny Federici, 58, musician. Mr. Federici was best known as the keyboardist for Bruce Springsteen & The E Street Band. He also recorded a solo jazz album called Flemington, which was later reissued as Danny Federici, and Sweet, which was reissued as Out of a Dream.
18
Peter Howard, 80, music director and arranger. Mr. Howard was a musical theater arranger, conductor and pianist for such Broadway productions as Hello, Dolly!, Annie and Chicago.
20
Bebe Barron, 82, composer. Considered a pioneer of the electronic music movement, Mrs. Barron along with husband Louis wrote some of the first electronic music for magnetic tape and wrote the electronic film score for the movie Forbidden Planet. The pair also contributed music to such films as Bells of Atlantis and Eye of Night.
Farid Chopel, 55, singer. Mr. Chopel was an actor, comedian and singer of Algerian descent. His recordings include the single "Go Anywhere" and "Ô Animaux."
Orish Grinstead, 27, singer. One of the found singers of the R & B group 702, Ms. Grinstead went on to pursue a solo career. The group is best known for their hit "Where My Girls At."
VL Mike, 30, rap artist. Born Michael Allen, VL Mike was part of the Chopper City Records scene in New Orleans. His discography includes recordings Just A Warning Before My Album Drops (with DJ Hektik and Might Muzik), We Got This (with Copper City Boyz) and Place Yo Betz (with DJ Perv, Ziggla Da Wiggla and Mighty Muzik), as well as solo single "Money In Here" with Mannie Fresh.
21
Aaron Shearer, 88, musician. Mr. Shearer was best known as a classical guitarist and teacher. He taught at Peabody Conservatory and the North Carolina School of the Arts. His students included Manuel Barrueco, Ricardo Cobo and David Tanenbaum. Mr. Shearer published several books on guitar and technique, including Classical Guitar Technique.
Al Wilson, 68, singer. Mr. Wilson was a singer best known for the song "Show and Tell." During his career Mr. Wilson sang in the R & B groups the Jewels, the Souls and the Rollers. His discography includes the recordings Searching for the Dolphins, La La Peace Song and Show & Tell: The Best of Al Wilson.
22
Monna Bell, 70 singer. Born Nora Escobar, Ms. Bell was known as a singer throughout Spain, Mexico and Latin America. Her discography includes Nostalgia, Divina Monna Bell and Ahora.
Bob Childers, 61, singer and songwriter. Mr. Childers was an American country and folk singer and songwriter who was part of the Red Dirt music scene. His recordings include I Ain't No Jukebox, Singing Trees, Dancing Waters and Ride for the Cimarron with Jason Boland and the Stragglers.
Paul Davies, 60, singer. An American singer, Mr. Davies was known for his radio hits
"I Go Crazy," "Sweet Life" and "65 Love Affair." He also garnered hits with the Marie Osmond duet "You're Still New To Me and later with Tanya Tucker and Paul Overstreet's "I Won't Take Less Than Your Love."
24
Tristram Cary, 82, composer. Mr. Cary's concert works include Continuum, Peccata Mundi and The Dancing Girls. He also composed for film and television, including the series Doctor Who, the scores for The Ladykillers in 1955 and Blood from the Mummy's Tomb in 1971.
Jimmy Giuffre, 86, musician and composer. Playing the clarinet, as well as the tenor and baritone saxophones, Mr. Giuffre was part of the jazz trio the Giuffres with guitarist Jim Hall and double bassist Ralph Pena. They are remembered for their song "The Train and the River." He would later go to form another trio with pianist Paul Blev and double bassit Steve Swallow based on the free jazz sound.
25
Humphrey Lyttelton, 86 musician. Known in the late 1940s and 50s as a jazz trumpeter and clarinetist, Mr. Lyttelton had the hit recording "Bad Penny Blues." Forming The Humphrey Lyttelton Band, the group toured throughout Britain. He released the acclaimed recording Trouble in Mind in 2003.
26
Henry Brant, 94, composer. Mr. Brant is best known for his concept in spatial music. His compositions include Verticals Ascending and Horizontals Extending. He won the Pulitzer Prize for music in 2002 for his work Ice Field. Mr. Brant was also an accomplished musician.
27
Ron O'Brien, 56, disc jockey. Mr. O'Brien started out at his high school radio station and then made a career as a disc jockey in some of the top radio stations in the United States, including WOKY in Milwaukee, WFIL in Philadelphia, KISS in Los Angeles and WRKO in Boston.
Hal Stein, 79, musician. A talented saxophonist, Mr. Stein shared the stage with greats like Gene Krupa, Buddy Morrow, Artie Shaw and Charles Mingus. He would go on to perform with Chick Corea, Bill Evans and Nancy Wilson. Mr. Stein was also an educator, teaching at Stanford University, Mills College and University of California in San Francisco.
Marios Tokas, 54, composer. Mr. Tokas was a composer of tradition music from Limassol, Cyprus. He worked with many well known Greek singer including Dimitris Mitropanos, Constantina, Charis Alexiou and Katerina Koula. He also offer free summer concerts in his native Cyprus, as well as composed soundtracks for television.
Frances Yeend, 95, singer. Ms. Yeend made her New York debut with the 1943 musical The Merry Widow and went on to join the U.S. touring company's production of Bizet's Carmen. She would later perform as Violetta in La Traviata at the New York City Center Opera, as The Countess in The Marriage of Figgaro and as Chrysothemis in Richard Strauss's Elektra for the New York Metropolitan Opera.
28
Tarka Cordell, 40, musician and producer. Son of British music producer Denny Cordell, Mr. Tarka Cordell is known for his recording Wide Awake in a Dream. He also produced albums for C.C. Ad*censormode* and Steve Riley and the Mamou Playboys.
29
Ernesto Bonino, 86, singer. An Italian pop and jazz singer, Mr. Bonino gained popularity in the 1940s and 50s with such hits as "La Paloma," "Se Fossi Milionario" and Conosci Mia Cugina?" He later moved to the U.S. and played clubs in New York and Miami singing jazz standards.
Micky Waller, 66, musician. Mr. Waller was a blues and rock drummer best remembered for his performances with The Flee-Rekkers, the Cyril Davies R & B All Stars, The Steampacket with Rod Stewart and the Jeff Beck Group.
30
John Cargher, 89, broadcaster. Mr. Cargher was a music and ballet journalist, as well as a broadcaster. He is best remembered for his classical music program "Singers of Renown," one of the longest running music program on Australian radio. He was also host of the "Music For Pleasure" program on ABC radio.
Author:
TJ Nelson
TJ Nelson is a regular CD reviewer and editor at World Music Central. She is also a fiction writer. Check out her latest book, Chasing Athena's Shadow.
Set in Pineboro, North Carolina, Chasing Athena's Shadow follows the adventures of Grace, an adult literacy teacher, as she seeks to solve a long forgotten family mystery. Her charmingly dysfunctional family is of little help in her quest. Along with her best friends, an attractive Mexican teacher and an amiable gay chef, Grace must find the one fading memory that holds the key to why Grace's great-grandmother, Athena, shot her husband on the courthouse steps in 1931.
Traversing the line between the Old South and New South, Grace will have to dig into the past to uncover Athena's true crime.