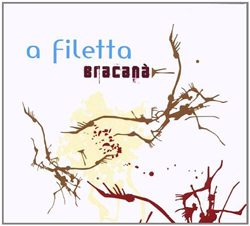 A Filetta – Bracana (Harmonia Mundi, 2008)
It's been a few years since I have heard a new A Filetta recording. The Corsican polyphony vocal group released "Bracana" last May and it is only reaching my ears now. Hailing from Calvi on the island of Corsica, A Filetta led by Jean-Claude Acquaviva is easily one of my favorite Corsican groups. "Intantu" and "Si di Me" easily rank at the top of my 500+ CD collection. This group's layered vocal melodies, sharp compositions, and intensity cause listeners to stand up and take notice. I prefer putting on the headphones and allowing those voices to swim through my head, and even then, with fewer distractions, I am still not able to fully plummet the depths of this music. It will take a few listens.
The bulk of pieces on this recording were penned by Jean-Claude Acquaviva, but you will also find plenty of traditional material including a piece from the Republic of Georgia, another European region that boasts gorgeous multilayered male vocal music. The music on this disc sounds melancholic, but is satisfying. I am only getting my feet wet with this new CD, but the sacred "Benedictus" the Georgian piece, "Alilo" and "Liberata" stand out as favorites for me. My hope is that A Filetta finds a stateside distributor and builds an audience in North America.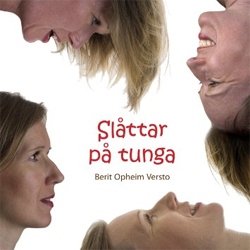 Berit Opheim Versto – Slattar Pa Tunga (2L, 2008)
From polyphonic vocals to solo voice, Norwegian vocalist Berit Opheim Versto sings lilting melodies normally reserved for folk fiddle on her recording "Slattar Pa Tunga". I can hear where Nordic music finds commonality with Gaelic mouth music. Versto also sings vocables that get feet dancing and give the mouth a real workout. According to the liner notes, Versto is imitating folk dance fiddles. "When the dancers couldn't find a fiddle player, they used a singer. By imitating the fiddle and using improvised nonsense 'words', the singer creates variations and a spectrum of colors in the melodies."
As I am trying to type this article on a new laptop computer, I am listening to this music out of context. Under the right circumstances I am sure I would find it immensely enjoyable, but it does not lend itself well to concentration. Better get off the computer and learn how to dance Nordic style.
Patricia Herlevi hosts the music consciousness blog, The Whole Music Experience.
Buy the CDs:
In North America: Bracana (import) & Slattar Pa Tunga
In Europe: Bracana & Slattar Pa Tunga
Author:
PatriciaHerlevi
Patricia Herlevi is a former music journalist turned music researcher. She is especially interested in raising music consciousness. She is looking for an agent and publisher for her book Whole Music (Soul Food for the Mind Body Spirit). She founded and hosts the blog
The Whole Music Experience and has contributed to World Music Central since 2003.