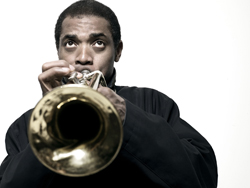 The 2009 edition of globalFEST will be showcasing top international acts in New York City. The event will be held at New York City's Webster Hall, January 11, 2009. The line-up features Calypso Rose, Chicha Libre, Femi Kuti & the Positive Force, Hot 8 Brass Band, Kailash Kher's Kailasa, L&O, La Troba Kung-Fú, Marcio Local, Occidental Brothers Dance Band International, Shanbehzadeh Ensemble, Tanya Tagaq, Valkyrien Allstars, and Watcha Clan.
For the sixth year, this leading showcase for international sounds keeps a foot in the door of cultural exchange, giving dozens of musicians access to the American stage. The event takes place on January 11, 2009 on three stages at the newly remodeled Webster Hall in New York City. With just one ticket, festival-goers can see thirteen acts in one night, representing diverse global styles, from groundbreaking hybrids to little-known traditions, and in three unique settings under the same roof.
globalFEST is timed to coincide with the annual Association for Performing Arts Presenters conference, when thousands of concert presenters are in town to program their upcoming seasons. While globalFEST was created in the wake of 9/11, a time of xenophobic backlash and tightening visa restrictions, the festival has always kept a finger on the pulse of cross-border musical exchange and has adapted to the changing needs of the field. The festival directors-Bill Bragin of Acidophilus: Live & Active Cultures and Isabel Soffer of World Music Institute, are joined by Shanta Thake of Joe's Pub at The Public Theater.
U.S. policies continue to create challenges for touring musicians from abroad, but shrinking arts budgets and rising travel costs are also weighing heavily on many presenters' minds. Co-producer Isabel Soffer explains: "The groups we have chosen this year reflect the climate we believe arts presenters, artists, agents, and audiences will be experiencing in the near future. We have taken into consideration groups that we feel will succeed artistically and economically in a variety of venue types, keeping in mind ticket sales, originality, and ease of touring. We have included five North American-based groups, smaller ensembles and some major draws, as well as groups completely new to the market that we think will create a big impact."
What the festival is really known for is the new opportunities it creates for touring musicians. "World music" continues to transform from folkloric niche to pop phenomenon. "International sounds are permeating unexpected places," says globalFEST co-director Bill Bragin, whose day job is Director of Public Programming at Lincoln Center. "When you look at some of the large, general market rock festivals like Bonnaroo, Lollapalooza, and Coachella, world music is starting to make its way into the lineups. It's popping up more and more in commercials and soundtracks, and in major concert halls." The once unthinkable-that an mbalax band (and globalFEST alum, Fallou Dieng) would open at the Hollywood Bowl for Gnarls Barkley or that an Inuit singer (and upcoming globalFEST artist Tanya Taqaq) would collaborate with Bjork-has become the highly anticipated, thanks to the iPod, the Internet, and ever-expanding opportunities for audiences to hear global music live.
globalFEST has played a significant role in stoking this world music revolution, presenting over 60 artists in its first 5 editions. Veterans of the festival have included Mariza, who made her way onto the stages of Carnegie Hall and the Late Show with David Letterman; Balkan Beat Box and Dengue Fever, which broke out of the underground to major festivals; and Nation Beat, which recently collaborated with Willie Nelson at his Farm Aid festival. Lo Corr de la Plana and Little Cow-both from globalFEST 2008- were able to use their appearance to secure US agents and subsequently conduct major national tours this year.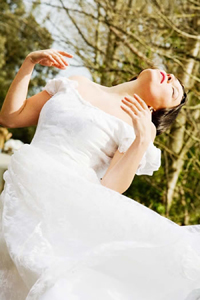 Major tours and visibility for a new kind of world music have sparked an array of musical hybrids and a plethora of collaborations where musicians spanning the globe share the stage. This border-crossing creativity does more than entertain; it educates and closes the gap between countries and cultures. "In times of economic turmoil, like we find ourselves in today, often the impulse is to cut back on exposure and funding for artists from abroad. However, we see all too clearly how our governments depend on one another for stability," globalFEST co-director Shanta Thake reflects. "globalFEST creates an opportunity to offer a cultural parallel where we can build a dialogue through music and begin to break down barriers of fear and ignorance."
Tough times make global connections and cultural exchange all the more crucial, a fact recognized by everyone from president-elect Barack Obama to arts presenters in Cedar Rapids. International players, such as globalFEST founding sponsor, the Cultural Services of the French Embassy, also see the value in connecting across borders, and in supporting globalFEST for six consecutive years. "globalFEST is one of the most important world music events in the U.S. today and the perfect showcase for French and Francophone musicians' creative energy," explains Emmanuel Morlet, Musical Attachi at the French Embassy. "We continue to make globalFEST a priority, even in lean times, in hopes of sharing the multicultural musical heritages of France and beyond with North Americans and, more importantly, furthering our mutual understanding and education as global citizens."
Tickets, which go on sale on November 10, cost $40 for general admission, with a special early-bird price of $35 for general public (18+) through November 30, and are available online at www.ticketmaster.com, or via telephone at 212-307-7171.
Tickets can be purchased with no service charges, cash only, at the Mercury Lounge 217 East Houston Street, Manhattan, Mondays – Saturdays, 12 noon – 7pm. For additional information, contact the World Music Institute box office at 212-545-7536. The artist line up is subject to change.
CALYPSO ROSE – The legendary Queen of Calypso
CHICHA LIBRE – Psychedelic surf cumbia from Brooklyn
Femi Kuti & The Positive Force – Afrobeat rebel torchbearer
HOT 8 BRASS BAND – New Orleans street party
KAILASH KHER'S KAILASA – Bollywood's Sufi pop idol
La Troba Kung-Fú – Barcelona's rumba catalana mestizos
L & O – Swinging French chanson
MARCIO LOCAL – Brazil's samba soul innovator
OCCIDENTAL BROTHERS Dance Band International – Chicago's Kings of Highlife
SHANBEHZADEH – Trance music and dance of Southern Iran
VALKYRIEN ALLSTARS – New dimensions in Norwegian hardanger fiddling
Tanya Tagaq – Canada's Inuit vocal experimentalist
WATCHA CLAN – Electric Mediterranean diaspora dance party
Author:
World Music Central News Department
World music news from the editors at World Music Central