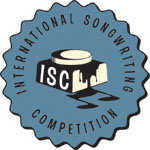 The International Songwriting Competition (ISC), which includes a world music category and several other roots music gneres, has extended its submission deadline until December 1, 2008. ISC will continue to take online, mail-in, and MySpace entries until this date. All entries must be postmarked or uploaded online on or before December 1, 2008. So, if you have not already entered ISC and wish to do so, you still have time to enter.
ISC gives away over $150,000 in cash and prizes to 62 winners in 20 categories. The Overall Grand Prize includes $25,000 (US) in cash – the largest cash Grand Prize of any songwriting competition in the world. ISC is open to all levels of amateur and professional songwriters throughout the world.
Prominent world music artists Youssou N'Dour, Angelique Kidjo, and music industry executive Dan Storper (President, Putumayo World Music) have all signed up as judges for this year's International Songwriting Competition (ISC). These artists are just some of the prestigious judges who will participate in ISC this year. Add in Tom Waits, Chaka Khan, Rob Thomas (Matchbox 20), Ray Davies (The Kinks), Jon Secada, T-Pain, Loretta Lynn, Jerry Lee Lewis, Ricky Martin and many more, and you have the most impressive panel of judges in any Songwriting Competition. An equally impressive group of top-level music industry executives rounds out the panel. Consistent in its tradition of having such esteemed judges, ISC continues to raise the bar for Songwriting Competitions.
Candace Avery, Founder and Director, states, "The caliber of judges for the World Music category is particularly high this year, and we are really honored that these judges want to participate and listen to the songs of our entrants."
The opportunity to have these judges hear the songs is only part of the reason to enter ISC. Recognition, exposure, kudos, and prizes (more than $150,000 in cash and prizes will be shared among the 62 winners – including an overall Grand Prize of $25,000 (US) cash and $20,000 in prizes) are other equally enticing reasons for entering ISC.
ISC accepts original songs from musicians, artists, groups, and songwriters at every level from amateur to professional. ISC's World Music category includes all genres of traditional and contemporary World Music. Songwriters entering this category may also enter any other categories.
In addition to the World Music category, ISC also offers 19 other categories of music to enter. New this year is a Music Video category, and ISC has included the following prestigious industry executives as judges: Amy Doyle (Sr. VP of Music and Talent at MTV) and Rick Krim (Executive VP of Talent and Programming for VH1).
ISC judge Robert Smith, lead singer of The Cure, talks about his participation in the competition. "Judging the competition, I was astounded at the quality and range of abilities on show – the originality, honesty, and depth of so many of the words, the charm, vivacity, and catchiness of the tunes, and the often staggering energy, skill, and intensity of the performances – the talent left me at times breathless! Judging ISC was a real pleasure."
Go to http://www.SongwritingCompetition.com to enter songs via mail or online.
The complete ISC judging panel includes recording artists Rob Thomas (Matchbox 20); Chaka Khan; Tom Waits; KT Tunstall; Robert Smith (The Cure); Ricky Martin; Loretta Lynn; Neil Finn (Crowded House); Buckcherry; T-Pain; James Cotton; Jerry Lee Lewis; Craig Morgan; Ray Davies (The Kinks); McCoy Tyner; Darryl McDaniels (Run DMC); Michael W. Smith; Chris Hillman (The Byrds); John Scofield; Mario; Black Francis (The Pixies); Youssou N'Dour; John Mayall; DJ Tiësto; Paul Van Dyk; Jon Secada; Natalie Grant; Jeremy Camp; Matt Thiessen (Relient K); Pittbull; Angelique Kidjo; "Weird Al" Yankovic; Sandra Bernhard; and David Brenner.
Also judging are industry executives Monte Lipman (President, Universal Records); Nick Burgess (Head of A&R, Virgin Records UK); Angel Carrasco (Sr. VP of A&R, Latin America Sony BMG and President, Discos 605); Cameron Strang (President, New West Records); John Echevarria (President, Universal Music Latino); Rick Krim (Executive VP Talent and Programming, VH1); Amy Doyle (Sr. VP of Music and Talent, MTV); Kim Buie (VP of A&R, Lost Highway); Jon Pikus (Director of A&R, MySpace Records); Mitchell Cohen (VP of A&R, Verve Music Group); Bruce Iglauer (Founder/President, Alligator Records); Dan Storper (President, Putumayo World Music); Rene Bell (Executive VP A&R, Sony BMG Nashville); Peter Strickland (Senior VP, Jack Records/Warner Bros.); Steve Lillywhite (Producer – credits include U2, The Rolling Stones, Morrissey, Peter Gabriel, and more); Douglas C. Cohn (Sr. VP, Music Marketing & Talent, Nickelodeon); Cory Robbins (Founder/President, Robbins Entertainment); Betty Pino (DJ, WAMR Miami); Paul Majors (CEO/Founder Majors Music); Leib Ostrow (CEO, Music for Little People); and Dr. Demento (Radio Host of The Dr. Demento Show).
ISC Sponsors include: Luna Guitars, Berklee College Of Music, Shure, D'Addario, M-Audio, Griffin Technology, Hear Technologies, Po Boy Drums, Thayers, Disc Makers, ASCAP, Phase One Studios, Stuph Merch, Sonicbids, Sam Ash, Alphabet Arm Design, Shari's Berries, Taxi, George Stein, Esq., The Music Business Registry, SongU.com, Sibelius, and Onlinegigs.
For more information and an entry form, go to www.songwritingcompetition.com.
Author:
World Music Central News Department
World music news from the editors at World Music Central