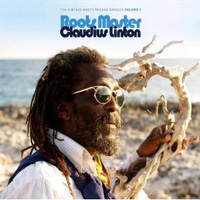 Claudius Linton – Roots Master: The Vintage Roots Reggae Singles Volume 1 (Sun King Records SUNK224, 2007)
Taj Weekes and Adowa – Deidem (Jatta Records, 2008)
Burning Spear – Jah Is Real (Burning Music Production BM334, 2008)
Joshua Alo – Answer Your Calling (Self-Released, 2007)
I know a thing or two about reggae, but the name Claudius Linton rang few if any bells when I recently received Roots Master: The Vintage Roots Reggae Singles Volume 1. Luckily, his talent far outshines my ignorance. This long-overdue compilation of his work spans 1969 to 1986 and includes his 1976 Jamaican chart-topper "Crying Time" among a smart sampling of conscious reggae that includes alternate takes and dub versions. Though he was reportedly a personal acquaintance of both Bob Marley and Peter Tosh, Linton's vocals remind me more of rougher-edged singers like Jr. Byles and late Culture front man Joseph Hill. I do hope the title means there will be a volume 2, 'cause this is great stuff.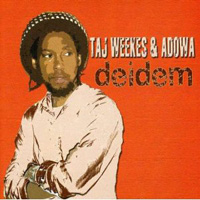 Back for a second go-around following his 2005 debut disc Hope & Doubt is St. Lucia-born Taj Weekes and his band Adowa. Deidem sports the same strengths as Weekes' initial offering: Great songs, crisp reggae arrangements and the melancholy-tinged sweetness of Weekes' high, reedy, almost feminine-sounding voice.
The title of his latest translates as "All Of Us," and he's clearly singing with a universal heart on such tracks as the violence-deploring "Since Cain," the love lament of "Hollow Display" and plaintive commentaries on Darfur and Hurricane Katrina via "Orphans Cry" and "Louisiana" respectively. An impassioned communicator who uses no-nonsense reggae music as his means, Weekes is precisely what the world needs more of in these troubled times.
Burning Spear requires no introduction. He's been one of reggae's most prolific and visionary artists for nearly 40 years. His beard has gone gray and his dreadlocked hairline has inched back a bit, but despite ongoing retirement rumors, he's going strong and making great music to this very day.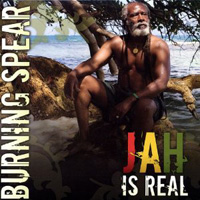 Jah Is Real is another highlight in a career of landmark albums, a modern roots offering that's dread serious in some spots ("One Africa," "700 Strong") and playfully celebratory in others ("The Cruise," "Grass Root").
Spear's had his own label (Burning Music) for a few years and calls his own shots. So even though his songs are liberally decorated with bright horns, stabbing guitar and keyboard riffs, dense percussion and lively backing vocals, the heartbeat reggae vibe never takes a back seat. His authoritative voice has deepened and perhaps mellowed some over the years, but he still hits hard. Jah Is Real (which includes guest shots by Parliament/Funkadelic vets Bootsy Collins and Bernie Worrel and one contemporary-sounding remix that's uncharacteristic but still good) is Burning Spear at his shamanic, wise-elder best.
Even if the old guard like Burning Spear does eventually step aside, fret not, for there's no shortage of up-and-comers who'll carry on. Taj Weekes is one, Joshua Alo is another. Alo was born in Hawaii, but his status as a Mail Transportation Manager in the U.S. military has taken him far and wide.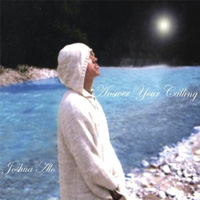 A longstanding interest in reggae and an upbringing that included his becoming proficient on guitar and ukulele led to his hooking up with a band called Zion Love in northern Italy, and it was with them that Alo recorded his debut disc Answer Your Calling. It's an unassuming gem of an album, blending the acoustic sway of Alo's balladeer persona with the insistent tug of reggae.
Alo's songs are mellow and meditative, his vocals direct and committed, and the whole album glows with an unpretentious, spiritual aura that's entirely infectious. He may wear a military uniform, but Joshua Alo's true calling is that of a peaceful reggae messenger. And he answered it well.
Buy the CDs:
Author:
Tom Orr
Tom Orr is a California-based writer whose talent and mental stability are of an equally questionable nature. His hobbies include ignoring trends, striking dramatic poses in front of his ever-tolerant wife and watching helplessly as his kids surpass him in all desirable traits.