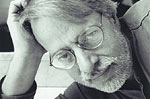 Berlin, Germany – WOMEX announced today the winner of the WOMEX Award for Professional Excellence: the Folk Music Department of the Sibelius Academy in Helsinki, Finland. "Without the Folk department of the Sibelius Academy, there would be nothing like the folk scene there is in Finland. It's amazing the way it has allowed so many flowers to bloom," said accordionist Maria Kalaniemi in conversation with world music magazine Songlines. This year WOMEX organizers decided to present two WOMEX Awards, one to an artist, and the other to honor an educational institution.
Helsinki's Sibelius Academy, founded in 1882, is the largest in Scandinavia and has long been one of the world's premiere music education institutions. But it was nearly a 100 years later, in 1983, that it took an unusual move in deciding to go beyond the teaching of classical traditions to begin focusing on Finnish folk music. As in all too many lands, folk is a tradition in decline. In Finland, it was in danger of disappearing altogether.
"The path of folk music education at Sibelius Academy was paved by master musician, kantele (and violin and guitar) player Martti Pokela," explained Jaana-Maria Jukkara, Director of the Finnish Global Music Centre. She calls him an "inspirational spokesman of folk music at Sibelius Academy from 1975 to his retirement in 1987. But even higher visionary inspiration came from Mr. Heikki Laitinen, Professor," she said. "He is the soul of what happened," agreed Arto Järvelä, fiddler of JPP and a host of other solo and group projects.
"I started with essentially just two ideas," Heikki explained in a Songlines interview, "to perform the very oldest Finnish music in the most traditional way, and to be avant-garde and use the music in a new and crazy way." Not only is that an apt description of what happened at the school, but a description as well of the Finnish folk scene itself. Mission accomplished.
To doctoral student Juniper Hill, he went into greater detail. "One extremely important task of the department is to perform/present Finnish music history, which partly includes that which has already disappeared. And then that includes those instruments which are nowadays only in museums, those playing styles and singing styles that are no longer heard except in archives. That Finns have a right and a possibility to hear those also. That is one of the department's tasks, though not its only one." His approach, put into place by a able group of teachers, is what characterizes how the Academy became so relevant to the living life of the musical culture around him. "There cannot be any borders or limits," he emphasized, "rather the folk musician must be just as free as the jazz musician and classical musician. A classical composer is allowed to do anything whatsoever, no limits at all. Same with a free jazz musician who can do anything whatever, no limits at all. It must be the same way in folk music also."
The program focuses on traditional and contemporary folk music with special emphasis placed on improvisation, creative musicianship, multidimensional arts projects, artistic research and innovations.
"The department acts as a missing link between past and present in the chain of tradition," explained Kristiina Ilmonen, former Department Head and now teacher while she pursues her doctorate. "In the early days, old masters were frequently used as teachers and some of them are still available for that purpose. However, since the living tradition of many of the folk instruments and traditions has already been almost forgotten, the teachers and students have been forced to dig deep into the vast archives of traditional music and poetry in Finland."
In the process, the Academy, its teachers and students have reversed the trend of a musical culture that was fading along with its oldest generation. "I'd say that the Finnish folk scene is one of the most dynamic in Europe," enthused Songlines editor Simon Broughton, "and that's largely down to the work of the Sibelius Academy… Graduates include artists as diverse as accordionists Maria Kalaniemi and Kimmo Pohjonen, the extraordinary mouth organ quartet Sväng, and the outlandish Jouhiorkesteri (Horse-Hair Orchestra) with a quartet of jouhikkos – primitive bowed lyres [who will be appearing at this year's WOMEX in Sevilla.]. The fact that all these musicians are rooted in traditional music but also innovative experimenters goes back to the founding principles of Heikki Laitinen at the Academy."
The Academy's graduates constitute a now-well-known group of musicians, including Arto Järvelä, Timo Väänänen, Markku Lepistö, Susan Aho, Tellu Turkka, Jenny Wilhelms and many others, taught by professors of equal renown, such as Timo Alakotila, Mauno Järvelä, Petri Hakala and Wimme Saari.
Home and Abroad
"Aside from the audible evidence on the Finnish and internationalscene," said Simon Broughton, "the other indication of the success of the Folk Music department of the Sibelius Academy is that it has been so widely imitated across Europe."
The second reason why WOMEX selected the Sibelius Academy is that not only have they pioneered a program in folk music that has had a lasting impact on music in Finland, but they have generously shared the model with institutions throughout Europe and abroad to help them develop theirs. This is a connection, they stress, that has benefitted both sides in a rich exchange of ideas and active partnerships. But credit where credit is due. "Its success has been an inspiration for similar courses in other countries, more recently in Ireland, England and Scotland," said Sandra Joyce and Niall Keegan, Course Directors in Irish traditional music at the University of Limerick, who have worked directly with the Sibelius Academy in creating their own program.
In Europe these partnerships include the Carl Nielsen Academy of Music, Odense, Denmark; the Viljandi Culture Academy, Tarto University, Estonia; the Royal College of Music, Stockholm, Sweden; the Folk and Traditional Music/School of Arts and Cultures, Newcastle University, Newcastle upon Tyne, United Kingdom and the Norwegian Academy of Music, Oslo. And, beyond Europe, they have worked with, among others, the Bagamoyo Arts College, Tanzania, and the Brhaddhvani in Chennai, India.
"In creating the WOMEX Award," explained WOMEX General Director Gerald Seligman. "We intended to go beyond simple recognition of worthy accomplishment to highlighting lessons about how to work and share in a community of traditions and nations. That's why we are awarding the Folk Music Department of the Sibelius Academy. We want to focus on the role of enlightened education in preserving – and enhancing – tradition, and of the generosity of the Academy's efforts. They have helped transfer the model to other nations so that other educational institutions may benefit from such an innovative approach to music education."
Said Sandra Joyce and Niall Keegan, "Innovation, creativity and artistic integrity lie at the heart of its teaching, exemplified in the leading role that many of its students, teachers and graduates play in local and international folk music circles. We commend the vision of this institution and its dedication to this art form. It is fantastic to see commitment and quality acknowledged and we congratulate them heartily on this award."
Long-time Helsinki resident and artist manager Phillip Page, declared, "The ripples and effects generated by the Folk Music Department, its program, its teachers, students and musicians, have spread out to and influenced all areas of music in Finland as well as around the world. That this accomplishment is being recognized internationally is in itself an achievement and something for which the Sibelius Academy, the Folk Music Department and all Finns can be enormously proud."
And most importantly, as Arto Järvelä said, "The Sibelius Academy has given Finnish folk musicians a chance to be full-time folk musicians."
More Information:
Author:
World Music Central News Department
World music news from the editors at World Music Central