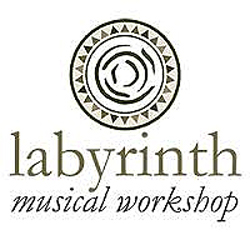 The complete program for Musical Workshop Labyrinth in Houdetsi, Crete (Greece) is now available. Twenty seminars taught by renowned musicians from all over the world will take place organized in collaboration with the Municipality of Nikos Kazantzakis.
June – July program
June 30 – July 5 Ahmet Erdogdular, Classical Ottoman Singing
July 7-12 Derya Turkan and Sokratis Sinopoulos, kemençe
July 7-12 Ahmet Meter, kanun
July 14-19 Ugur Isik, cello Turkey
July 14-19 Zacharias Spyridakis, Cretan lyra
July 21-26 Tzvetanka Varimezova, Bulgarian singing
July 21-26 Ivan Varimezov, Bulgarian music
July 21-26 Michalis Stavrakakis, Cretan mandolin
July 28 -August 2 Zohar Fresco, percussion
July 28 -August 2 Siamak Aghaei, Iranian radif and santur
July 29-August 3 Alexandros Arkadopoulos, Greek clarinet
August – September program
August 4-9 Giorgos Xylouris, cretan laouto
August 4-9 Pedram Khavar Zamini, Tombak
August 4-9 Daud Khan Sadozai, Afghan rabab
August 11-16 Anwar Abou Dhragh, Iraqi makam
August 10-15 Ross Daly, Music Group
August 10-15 Periklis Papapetropoulos, lavta
August 18-23 Ömer Erdogdular, Ney Turkey
August 18-23 Yurdal Tokcan, ud
August 25-30 Ömer Erdogdular, Ney Turkey
August 25-30 Niall Keegan, Irish music
August 25-30 Sandra Joyce, traditional Irish singing and bodhran
September 1-6 Lambrakis Haris, Music Group
September 1- 6 Erdal Erzincan, saz
September 1- 6 Tony Aslam, Introduction to the concept of using computers to make / record music
The Musical Workshop "Labyrinth" was founded in 1982 by Ross Daly with the goal of initiating young people, primarily, into a creative approach to traditional musical idioms from various parts of the world.
Today the M.W. Labyrinth, in cooperation with the municipality "Nikos Kazantzakis" has concentrated all of its activities in a tastefully restored old manor in the village of Houdetsi (20 km due south of Iraklion), where one can visit a permanent exhibition of rare musical instruments from all over the world. Apart from the personal collection of Ross Daly himself, exhibitions of unique collections of instruments belonging to other collectors will also be on display from time to time, as well as exhibitions of the work of some of the best of contemporary instrument makers worldwide. Parallel to the exhibition of instruments, special musical seminars and "master-classes" are organized at regular intervals featuring some of the foremost master-musicians of the traditional music from all over the world.
In the instrument- making workshop, courses in the construction of musical instruments will be offered for luthiers interested in broadening their knowledge in new directions. For this purpose master craftsmen from various traditions will be invited to share their knowledge with the participants in these courses.
On the beautiful surrounding grounds of Labyrinth, during the summer months, concerts are frequently presented featuring some of the foremost exponents of traditional musical idioms from all over the world. The Musical Workshop Labyrinth was inaugurated on September 5, 2002 amid a wonderful musical atmosphere. Concerts with top exponents of the traditional music from different countries such as Bulgaria, India, Persia and Greece were held on September 5 and 6, thus inaugurating the opening of a multi-cultural centre. More than 3,000 people from all around Crete and other parts of Greece and abroad attended the concerts.
Check www.labyrinthmusic.gr for more information
tel/fax: 0030 2810 741 027
info@labyrinthmusic.gr