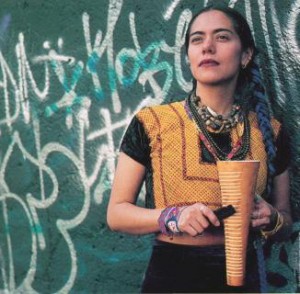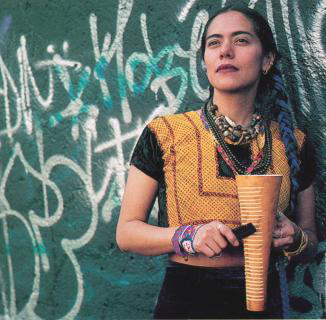 ¡Globalquerque! 08 will present Lila Downs and her band at this year's festival on Friday September 19th. ¡Globalquerque! New Mexico's 4th Annual Celebration of World Music & Culture takes place September 19 & 20 at the National Hispanic Cultural Center, the presenting partner, in Albuquerque, NM
Lila Downs gained international attention for her musical role in the award-winning 2002 film Frida, starring Selma Hayek as Mexican artist Frida Kahlo. Her song "Burn It Blue," from the film was nominated for Grammy and Academy Awards. In 2005 Lila was awarded a Latin Grammy for her album Una Sangre (One Blood).
Many of Downs' songs carry contemporary messages that promote respect for human rights and dignity bringing a new social awareness to her rich repertoire of original and native Mesoamerican songs. She effortlessly blends indigenous Mixtec traditions with all manner of styles including cabaret, ranchera and spoken word augmented by multi-media presentations. Lila's performances have captivated audiences around the globe.
More information at www.globalquerque.com.
Author:
World Music Central News Department
World music news from the editors at World Music Central