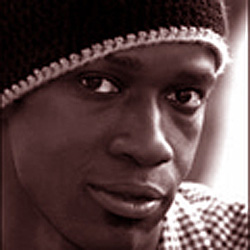 Mouhamed Diouf (Dediouf), Francois Rivollet, and Guyom Eyango won first place with the song Adouna. Second place to Algerian singer Akim El Sikameya for Ya Waadi and Brazilian Luca Mundaca won the third place for Ha Dias.
Renowned for its prestigious celebrity judges, International Songwriting Competition (ISC) received over 15,000 songs from amateur and professional songwriters from 100 countries worldwide, confirming ISC's status as the leading global songwriting event. More than $150,000 in cash and prizes is shared among the 59 winners, including an overall Grand Prize of $25,000 (US) cash, the largest cash Grand Prize of any songwriting competition in the world, and $30,000 in merchandise and services.
ISC bestows its highest honor, this year's Grand Prize, to Eduard Glumov (Aktobe, Kazakhstan) and Z. Mulls (Swarthmore, PA, USA) for their song "I'm Not Your Friend." The song, entered in the Rock category, was lauded by the ISC judges for its originality, arrangement, and compelling melody.
he collaboration between Eduard Glumov and Z. Mulls – from Kazakhstan to the USA, from one side of the globe to the other, perfectly reflects ISC's mission of creating a competition that is inclusive of songwriters worldwide. Glumov, a singer/songwriter, and Z. Mulls, a lyricist, met each other on MusesMuse.com, a songwriting resource website, and their musical collaboration produced the winning song.
Candace Avery, the founder and director of ISC, states, "It is amazing the way technology and the Internet allow songwriters from different parts of the world and cultures to collaborate, culminating in international partnerships such as this. I'm very proud that "I'm Not Your Friend" is the ISC Grand Prize winner because it epitomizes the core intention of ISC, to foster songwriting around the world."
Eduard Glumov, born in a small province town in the Soviet Union, started writing songs very early but became serious about songwriting at the age of 13 when his father was arrested and imprisoned for anti-Soviet activity. Later in the '80s, the era of political turmoil and unrest gave way to Perestroika, enabling Eduard to tour with his rock band. In the '90s, he began a studio career, writing, recording and producing songs and instrumental music for different artists, for theaters, and TV. He plans to release an indie CD in the USA in the near future.
Z. Mulls professes that writing lyrics is not a profession, but an avocation, stemming from a lifelong love of musical theatre and songwriting in general. He posts his lyrics on various websites, looking for collaborations with artists. He calls himself "a wordsmith in search of a melody."
In addition to the Grand Prize winner, many other deserving songwriters also share in the prestige and kudos of winning their respective categories in ISC 2007. With a total of 19 categories and First, Second, and Third Place in each, (along with a list of Honorable Mentions), ISC covers all genres of contemporary music, including rock, jazz, r&b/hip-hop, blues, and much more.
For the first time in the competition's history, the majority of winners (59%) come from outside the USA. The winners represent diverse cultures and come from all corners of the globe, from Brazil to Senegal, Scotland to Iceland, New Zealand to Brazil, Canada to the USA, and beyond. Receiving more international entries than any other songwriting competition, ISC is recognized as the pinnacle of excellence in rewarding achievements in songwriting throughout the world.
The big news for ISC this year is the dominance of Australian songwriters as winners in many different categories, including a clean sweep of the Rock category. This is the first time that songwriters from a country outside the USA have won First, Second, and Third Place in a specific category. It is especially remarkable that Australia, a country of only 20 million residents, has produced ten winners in this year's ISC, attesting to its dynamic music scene. Aussie winners range from up-and-coming, unsigned songwriters to established award-winning artists such as Gotye, Eskimo Joe, Clare Bowditch, Abby Dobson, and more.
Applauded for its high caliber of judges, ISC compiled a stellar panel of judges for the 2007 competition, including: Tom Waits; Loretta Lynn; Julian Casablancas (The Strokes); Nelly Furtado; Ray Davies (The Kinks); Kenny Wayne Shepherd; Ornette Coleman; Youssou N'Dour; Sean Paul; Jerry Lee Lewis; "Weird Al" Yankovic; Black Francis (Pixies); Robert Smith (The Cure); Cassandra Wilson; David Cross; Craig Morgan; John Mayall; Joe Satriani; Toby Mac; Michael W. Smith; Chris Hillman (The Byrds); John Scofield; Hinder; Amy Ray (Indigo Girls); Cheech Marin (Cheech & Chong); Darryl McDaniels (Run DMC); Macy Gray; Peter Hook (New Order); Paulina Rubio; Tiesto; Charlie Walk (President, Epic Records); Monte Lipman (President, Universal Records); Mona Scott-Young (President, Violator Records); Cameron Strang (President, New West Records); Steve Lillywhite (Producer); Bruce Iglauer (Founder/President, Alligator Records); Cory Robbins (Founder/President, Robbins Entertainment); Betty Pino (DJ, WAMR Miami, pioneer of Latin radio); Angel Carrasco (President, 605 Discos and Sr. VP A&R, Sony BMG Latin America); Thomas Brooman (Co-Founder/Artistic Director, WOMAD); Dan Storper (President, Putumayo World Music); Nancy Wolpert (VP Home Entertainment and Nick Records, Nickelodeon/BMG); Leib Ostrow (CEO, Music For Little People); and Paul Majors (CEO/Founder Majors Music).
2007 Sponsors include: Electro-Voice, ASCAP, Berklee College Of Music, Cakewalk, Shure, D'Addario, Thayers, Sam Ash, Hear Technologies, Disc Makers, Sonicbids, Musician's Atlas, Sibelius, Karian Studios, OnlineGigs, The Music Business Registry, Mediaguide, ArtistMonitor, Platinum Blue Music Intelligence, Alphabet Arm Design, George Stein, Esq., SongU, Shari's Berries, The Indie Venue Bible, and Taxi.
World Music Honorable Mention
Devil Eyes Luisa Sobral/Renato Milone (Black Tea) – Lisbon, Portugal and Italy
Esa Morena Frank Anthony Paco/Muriel Marco (Tucan Tucan) – Cape Town, South Africa
Leavened Heart (I Tumble Down) Keith Eric Johnston – Atlanta, GA, USA
Maza Africa Alex Kajumulo – Bukoba, Tanzania
Mi Lelolai A Mi Yaweh Carlos Olmeda – San Diego, CA, USA
New Dawn 2008 Alain Nkossi Konda – Immenstadt, Germany
Ollú Omar Sosa – Oakland, CA, USA
Piki Kake Ake Hareruia Abraham (RUIA) – Auckland, New Zealand
Red Reign Nitza Amor/Zied Ben Amor (Nitza) – Montreal, QC, Canada
Refugee Rose Moore – San Francisco, CA, USA
Sambadia Bueso-Bua-Baniakina Murphy (Lang' i) – Brazzaville, Congo
Tabli Tabli Mohammed Alidu – Tamale, Ghana
The Briss Joshua Lebofsky – Montreal, QC, Canada
Go to www.songwritingcompetition.com/winners.htm for the complete list of ISC 2007 Winners. ISC is now accepting entries for 2008. Go to www.songwritingcompetition.com for more information and an entry form.
Author:
World Music Central News Department
World music news from the editors at World Music Central