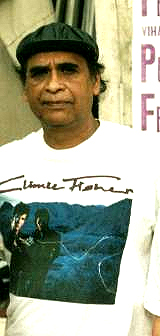 Church musicians will mark Autism Sunday 2008 – the International Day of Prayer for Autism and Asperger's Syndrome, on Sunday 10th February 2008. Churches of all denominations have bee asked to remember over 60 million people with autism around the world, in prayer.
Autism Sunday was initiated by the Autism Awareness Campaign UK. Autism Campaigners in the UK are urging Church Leaders to speak out on the serious health and education issues connected with autism and Asperger's Syndrome.
Campaigners are urging musicians around the world to support parents, carers and all people with autism and Asperger's Syndrome and raise awareness about the condition. There are many people who are not having access to public services in education, health, specialist speech therapy and respite care – particularly in countries in Africa and Asia. Musicians could also support this group through fund raising activities and awareness raising programs around the world. Numbers of people with autism is rising across the world.
Sri Lanka born singer/songwriter Nimal Mendis, who lives in the UK, was the first South Asian musician to release a song for autism titled 'Open Every Door' which was a hit for British musician Rozagy who has Asperger's Syndrome.
Related links: