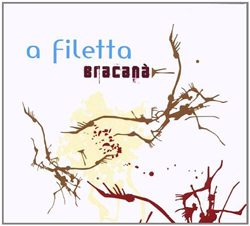 Mount Vernon, Washington–U.S.A – Tune into the a special edition of "Global Heartthrob," (KSVR-Mount Vernon, 91.7 FM) on February 5, 2008, 2 to 4 p.m. and February 12, 8 to 10 p.m. Pacific Standard Time, to hear a powerful encounter with Corsican polyphony. Or stream "Global Heartthrob" at ksvr.org.

Corsican polyphony, (many voices singing in close harmony), originated with shepherds who drove their herds into the rugged mountains during the summer months. These are songs of identity and community where many voices join as one causing riots or transcendental bliss. ("Global Rhythm," December 2005)Corsican vocal tradition cannot easily be described or explained, some listeners have called it "primal" and many are hooked on the music upon first hearing it. English historian and travel writer Dorothy Carrington who relocated to Corsica in the 1940s had this to say about her first encounter with this vocal tradition. "It was like hearing a voice from the depths of the earth; a song from the dawn of time; from a beginning that one never dares believe is possible."
This hour long segment, "Polyphony Vocal Music of Corsica," hosted by Patricia Herlevi features the groups, A Filetta, Jean-Paul Poletti & Le Choeur de Sartene, I Campagnoli, I Muvrini and Petru Guelfucci with Voice of Corsica. The Italian polyphony ensemble, Faraualla and Greek vocalist Savina Yannatou's interpretations of Corsican polyphonic songs also appear in this segment. This special segment on Corsican polyphony originally appeared on "The Old Country" at KBCS–Bellevue/Seattle and has since been revised with more music added.
The segment will appear during the second hour of "Global Heartthrob" (A mindful musical excursion around the world), as part of the theme show, "Vocal Tease."
Author:
PatriciaHerlevi
Patricia Herlevi is a former music journalist turned music researcher. She is especially interested in raising music consciousness. She is looking for an agent and publisher for her book Whole Music (Soul Food for the Mind Body Spirit). She founded and hosts the blog
The Whole Music Experience and has contributed to World Music Central since 2003.