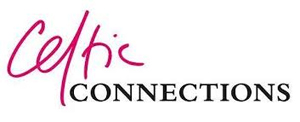 Celtic Connections 2008 presents renowned acts Martin Simpson, Bert Jansch & Espers with Eliza Carthy, Balkan Night with Balkanopolis & Kries, Dougie MacLean with Cherryholmes, Boston Tea Party and much more on Wednesday, January 23.
Full program:
Iain Anderson In Conversation
Aonghas MacNeacail & Chris Stout
Wed 23 January, 12:30pm
£3.50
Glasgow Royal Concert Hall, Exhibition Hall
BBC Radio Scotland's Iain Anderson hosts an eclectic mix of local figures as well as musicians performing at the festival for a lunch time blether.
Danny Kyle's Open Stage hosted by Gibb Todd
Wed 23 January, 5pm
Free
Glasgow Royal Concert Hall, Exhibition Hall
Hosted by Danny Kyle's good friends Gibb Todd and Liz Clark, the Open Stage is a chance to see new musical talent as they try to win a coveted support slot at next year's festival – and all absolutely free!
In partnership with the Evening Times
Ross Ainslie, Jarlath Henderson & Ali Hutton
Wed 23 January, 6pm
£10
City Halls, Recital Room
The Ross Ainslie/ Jarlath Henderson Trio are Ross Ainslie (Scottish small pipes), Jarlath Henderson (uilleann pipes) and Ali Hutton (guitar and bodhran). The trio are "high energy pipe fiends from Scotland and Ireland".
BBC Radio 2 with Mike Harding featuring Martin Simpson
Wed 23 January, 7pm
£12.50
Glasgow Royal Concert Hall, Strathclyde Suite
Twice named as Musician of the Year at the Radio 2 Folk Awards, English guitarist and singer Martin Simpson has won almost universal admiration over the course of his 30-year career.
Equally informed by British and American influences, including Martin Carthy, Davy Graham, Blind Willie Johnson and Doc Watson, his immaculately controlled synthesis of fingerstyle and slide techniques, together with his subtly eloquent singing, find expression in a diverse transatlantic range of traditional, contemporary and original material.
His most recent release, 2007's 'Prodigal Son', was variously described as 'a quiet masterpiece' by Observer Music Monthly, 'magnificent' by the Telegraph, and 'his all-round best yet' by fRoots. He appears tonight with his band members Andy Cutting, Andy Seward and Kellie While.
Bert Jansch & Espers with Eliza Carthy
Wed 23 January, 7:30pm
£18, £16
Glasgow Royal Concert Hall, Main Auditorium
An icon of the 60s and 70s, cited as a key inspiration by some of today's hippest musical talents, Scottish-born singer, songwriter and guitarist Bert Jansch has been enjoying a remarkable creative renaissance in recent years, sharing stages and studios with the cream of the nu-folk crop, including Devendra Banhart, Vetiver and tonight's Stateside guests Espers.
Based in Philadelphia, Espers weave pretty yet eerie, neo-psychedelic soundscapes out of influences ranging from Fairport Convention and the Incredible String Band to medieval and Renaissance music.
Describing herself simply as a 'modern British musician', the twice nominated Mercury award singer and fiddler Eliza Carthy unveils the latest stage of her singular musical journey. She'll be previewing tracks from her forthcoming release Dreams of Breathing Underwater – her second album of original material, following 2000's Angels & Cigarettes – accompanied by her new band line-up of Phil Alexander (keyboards/accordion), Emma Smith (double bass) and Willie Molleson (drums).
Balkan Night featuring Balkanopolis & Kries
Wed 23 January, 7:30pm
£15
ABC
A three-band bill of cutting edge music from the fringes of Europe, hosted by Mouth Music founder and cross-cultural pioneer Martin Swan.
Swan leads the Stobo Village Band, a genre-busting outfit playing fast hypnotic acoustic dance music with fiddle, accordion, tapan and darbuka. Mashing up Scottish/Irish tune-playing with the virtuoso traditions and percussion sound of Eastern Europe and the Balkans, they pursue the groove all the way down the easyjet route map.
Of the evening's two main performers, Swan writes "this summer I somehow ended up producing two amazing bands in the Balkans. Serbia's Balkanopolis is the brainchild of Slobodan Trkulja, wunderkind multi-instrumentalist and creator of the modern traditional sound in Serbia. His band have so much music oozing out of them they don't know where to put it, and their gigs are a euphoric swerving chase through folk, jazz, and rock, all performed with great style and emotion.
"Kries are from Croatia, and their extraordinary live performances bring together the wild and beautiful singing of Mojmir Novakovic with a dirty indie band sound that's shockingly modern, and also feature Croatian folk instruments ljerica, diple and gajde. Their fusion is more daring than anything I've heard elsewhere, and it's so powerful because everyone in the band believes that the purpose of music is a spiritual thing. Both of these bands have incredible energy, and I guarantee this evening will leave people reeling …."
Angus Lyon & Ruaridh Campbell with Haugaard & Høirup
Wed 23 January, 8pm
£12.50
The Tron Theatre
Accordionist Angus Lyon and fiddler Ruaridh Campbell breathe newly inventive life into this classic Scottish instrumental partnership.
The Danish fiddle/guitar duo of Harald Haugaard and Morten Alfred Høirup create some of the most exciting sounds on the folk scene today, in a virtuoso blend of traditional and original material.
Heidi Talbot with Lissa Schneckenburger
Wed 23 January, 8pm
£12.50
St Andrew's in the Square
Tonight's show marks the launch of In Love and Light, the second solo album from Cherish the Ladies vocalist Heidi Talbot. Support comes from New England fiddler/singer Lissa Schneckenburger. She appears tonight with her band: Keith Murphy (guitar) Corey DiMario (double bass) and Stefan Amidon (percussion).
Songs of Scotland
Jacobite Songs hosted by Doris Rougvie
Wed 23 January, 8pm
£8.50
Universal
Over the last two years the Songs of Scotland series has looked at different regions of Scotland and the songs that have emerged from these areas.
For the 2008 festival the series looks at different themes that occur in Scots song, mixing Gaelic and Scots, and how they have inspired songwriters and singers throughout generations.
Each of the ten themes will showcase a selection of songs, so each night will see the audience taken on a journey of discovery through different languages, dialects and stories, all linked with one common theme.
Dougie MacLean with Cherryholmes
Wed 23 January, 8pm
£16
Old Fruitmarket
The range of artists who've covered Dougie MacLean's songs – including Mary Black, Kathy Mattea, Dolores Keane, Paolo Nutini and Amy MacDonald – testifies to the breadth and depth of his appeal, although most fans' favourite versions, of course, remain his own.
MacLean's 30-year career, stretching from his early days with the Tannahill Weavers and Silly Wizard to recent large-scale projects such as Rural Image, commissioned for Celtic Connections 2005, was recently celebrated on a double-CD retrospective, 'The Essential Dougie MacLean'.
His current band line-up features Greg Lawson (violin), Jamie MacLean (acoustic guitar/percussion), Ross Ainslie (pipes/whistles, bouzouki), Alan Sutherland (keyboards) and Chris Agnew (bass).
In a mere eight years since they first began playing together, the six-member family band Cherryholmes have taken the bluegrass world by storm. Their latest album, 'Cherryholmes II: Black and White', entered the Billboard bluegrass chart at No.1 last June, while a recent live review called them 'one of the most cohesive, creative and soulful acoustic bands on the continent'.
Boston Tea Party
Alastair Moock, Kris Delmhorst, Tim Gearan and Rose Polenzani
Wed 23 January, 8pm
£12.50
The Tall Ship
One of America's most famous incidents saw colonists, disdaining British taxes, destroy crates of tea aboard ships in Boston Harbour in 1773. Two centuries on, Boston was famous for a music scene that developed in its tea and coffee houses. Joan Baez, Taj Mahal, Tom Rush and Bonnie Raitt are just some who served apprenticeships on the local scene before gaining international recognition and today, Boston remains as vibrant as ever.
This Boston Tea Party, like the original, held aboard a sailing ship, features four names who are major creative forces among the current crop of leading Massachusetts singer-songwriters.
Alastair Moock, Kris Delmhorst, Tim Gearan and Rose Polenzani present a programme that will show why leading radio presenters both here and in the USA are describing them as "wonderful", "outstanding" and "must-see", performing together over three nights in-the-round, sharing stories and collaborating on some of the finest music of our times.
Celtic Connections Festival Club hosted by Gibb Todd
Wed 23 January, 10:30pm
£3.50
Central Hotel
The late night club ensures there is even more music to enjoy after all the gigs are over. Join local and international artists as they make special unbilled appearances or join in one of many sessions happening in the bars.
With food and drink in plentiful supply you can happily keep going into the early hours of the morning whilst witnessing some of the best musical collaborations of the festival.
Master of ceremonies, Gibb Todd returns to present each act on stage and Doris Rougvie hosts The House of Song in a peaceful oasis away from the main stage.
BBC Radio Scotland 92-95FM & 810MW Live Radio Broadcasts
Iain Anderson
Wed 23 January, 10:30pm
Free but ticketed
BBC Scotland, Pacific Quay
Iain Anderson presents a fine array of singers and songwriters from this year's festival in the fantastic new setting of BBC Scotland at Pacific Quay. Live on BBC Radio Scotland.
The 15th Celtic Connections festival takes place over 19 days in January and February in 14 venues across Glasgow, Celtic Connections is the UK's premier Celtic music festival, with over 300 concerts, ceilidhs, talks, free events, late night sessions and workshops.
Tickets can be booked:
In person Glasgow Royal Concert Hall
2 Sauchiehall Street
Glasgow, G2 3NY
City Halls and Old Fruitmarket
Candleriggs
Glasgow, G1 1NQ
By phone 0141 353 8000
Online www.celticconnections.com
For further information  check www.celticconnections.com.
Author:
World Music Central News Department
World music news from the editors at World Music Central