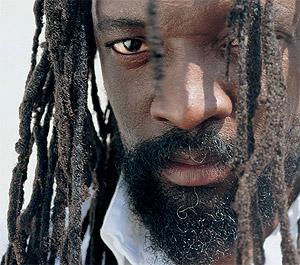 World Music Central brings you the list of musicians, scholars and music industry professionals who left us in 2007.
January
Del Reeves, 74, country music singer.  Best known for his "Girl on the Billboard" released in 1965.  Grand Ole Opry performer.  (Jan. 1)
Pete Kleinow, 72, prodigy steel guitarist for the Flying Burrito Brothers in the Southern California rock scene.  Known as "Sneaky" Pete recorded with such artists as Linda Ronstadt, Joni Mitchell, the Rolling Stones and Sly & the Family Stone.  He was also the leader of Burrito Deluxe. (Jan. 6)
Alice Coltrane, 69, jazz musician and composer.  Wife to the late jazz legend John Coltrane, Alice made a name for herself playing the harp, organ and synthesizer. Her recordings include A Monastic Trio, Ptah the El Daoud and her last CD Translinear Light.  Fusing jazz with Indian ragas, Alice collaborated with Carlos Santana on Illuminations. (Jan 12)
Michael Brecker, 57, tenor saxophonist.  Recorded with Herbie Hancock, Paul Simon and Joni Mictchell and won 11 Grammys over his career. (Jan. 13)
Pookie Hudson, 72, singer.   Lead singer for the doo-wop group, the Spaniels, who were best known for hit "Goodnight, Sweetheart, Goodnight." (Jan. 16)
Denny Doherty, 66, singer.  Member of the 1960s group the Mamas and the Papas whose hits included "California Dreamin'" and "Monday, Monday" and "I Call Your Name."  He was also the co-author and a performer in Dream a Little Dream: The Mamas and the Papas Musical staged for off-Broadway. (Jan. 19)
Gino D'Auri, 69, flamenco guitarist.  From Italy, he was enamored with flamenco.  He went on to record Flamenco Mystico and Flamenco: Passion & Soul. (Jan. 26)
February
Gian Carlo Menotti, 95, Italian composer.  Best known for the Christmas classic Amahl and the Night Visitors, he also composed The Medium and The Saint of Bleeker Street.  He was the founder of the Festival of Two Worlds in Spoleto, Italy and the brief American version, Spoleto Festival USA. (Feb. 1)
Joe Hunter, 79, band leader and pianist.  Member of the Grammy-award winning Funk Brothers.   Played piano on Martha and the Vadellas' "Heat Wave" and Marvin Gaye's "Pride and Joy." (Feb. 2)
Eric von Schmidt, 75, composer and performer.  He was a pillar of the folk and blues scene of the 1950s and 1960s and inspiration for Bob Dylan.  Best known for his "Joshua Gone Barbados."  (Feb. 2)
Billy Henderson, 67, singer.  He was part of the group the Spinners, whose hits include "Could It Be I'm Falling in Love" and "I'll Be Around. (Feb. 2)
Pedro Knight Caraballo, 82, trumpeter.  Member of Sonora Matancera and husband to famed Cuban singer Celia Cruz, he opted to give Celia the limelight while he worked as one of her musicians.
Barbara McNair, 72, singer and actress.  She hosted a television variety show in the 1970s with Sidney Poitier.  Known for her song "If He Hollars Let Him Go." (Feb. 4)
Frankie Laine, 93, singer.  A popular entertainer in the 1950s with songs like "That Lucky Old Sun." (Feb.6)
Ray Evans, 92, songwriter.  Best known for hits like "Mona Lisa" and "Buttons and Bows."  (Feb. 15)
Ashok Roy, 70, Indian musician.  A Sarod master, who became the director of the Australian Institute of Eastern Music in Sydney in the 1980s. (Feb. 16)
Mark Spoelstra, 66, singer, songwriter and guitarist.  Part of the folk scene of the 1960s and musician mate to Bob Dylan.  Recorded Five and Twenty Questions and State of Mind. (Feb. 25)
Bobby Rosengarden, 82, jazz drummer and bandleader.   Best known as the bandleader for the "Dick Cavett Show. (Feb. 27)
March
Jorge Mochales, 29, musician.  Flautist for the Spanish folk band Brenga Astur.  Played tin whistles, low whistles, mandolin and sang backup.  (Mar. 6)
Brad Delp, 55, singer.  Lead singer for the group Boston, whose hits include "More Than a Feeling" and "Long Time." (Mar. 9)
Betty Hutton, 86, singer, dancer and actress.  Star of the Hollywood musical Annie Get Your Gun.  (Mar. 11)
The Mighty Terror, 87, singer.  Calypso star born Fitzgerald Henry and nicknamed "the Golden Voice," recorded such hits as "Negroes Know Thyself," "Road March" and "Last Year's Happiness." (Mar. 14)
Carol Richards, 84, singer.  Made famous on "Silver Bells" with Bing Crosby.  (Mar. 16)
Luther Ingram, 69, singer and songwriter.  Best known for his "If Loving You Is Wrong." (Mar. 19)
Walter Turnbull, 62, founder of the Boys Choir of Harlem.  The choir has been recorded on movie soundtracks for Jungle Fever, Malcolm X and Glory. (Mar. 23)
Henson Cargill, 66, singer.  Best known for his 1968 hit "Skip a Rope" that was nominated for a Country Music Association Award.  Also known for "None of My Business." (Mar. 24)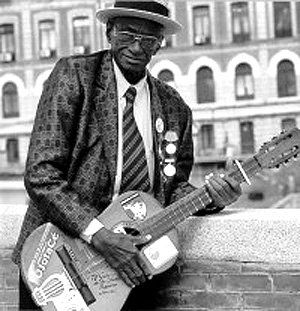 Faustino Oramas, 95, Cuban musician.  Nicknamed El Guayabero, he was one of the oldest working Cuban musicians when he died.  He was a member of the Buena Vista Social Club and recorded the CD El Tren De La Vida. (Mar. 27)
April 
Danny Barcelona, 77, drummer.  Hawaiian-born jazz musician who played with Louis Armstrong's All-Stars Band. (Apr. 1)
Don Ho, 76, singer.  Hawaii's iconic entertainer, who was best known for his songs "Tiny Bubbles" and  "I'll Remember You." (Apr. 14)
James B. Davis, Sr., 90, singer and founder of the gospel group the Dixie Hummingbirds.  Wrote "The Inner Man" and "I'll Keep on Living After I Die." (Apr. 17)
Kitty Carlisle Hart, 96, singer and actress.  She was teamed with Bing Crosby for She Loves Me Not and Here Is My Heart.  She also appeared in the Marx Brothers movie A Night at the Opera.  In 1967 for the Metropolitan Opera she performed in Die Fledermaus. (Apr. 18)
Andrew Hill, 75, pianist and composer.  Jazz pianist who played with Charlie Parker and Miles Davis.  Later went on to teach at Portland State University and New York University, before returning to performing.  (Apr. 20)
Mstislav Rostropovich, 80, cellist and conductor.  He left the Soviet Union in 1974 and was soon stripped of his Soviet citizenship.  In 1977, he became the conductor and musical director of the U.S. National Symphony Orchestra in Washington, D.C. and held the position until 1994. (Apr. 27)
Tommy Newsom, 78, musician.  Dubbed "Mr. Excitement" by Johnny Carson, Newsom was a musician for "The Tonight Show."  (Apr. 28)
Zola Taylor, 69, singer.  Female member of the 1950s group The Platters who made it big with "The Great Pretender."  (Apr. 30)
May
Adel Awad, percussionist.  Famed Egyptian musician who make his home in Canada.  He was skilled in the Egyptian darbuka, riqq and duff, but also was a master of the bongos, congas and jembe.  He was a world music proponent in the Vancouver music scene.  (May 7)
Stephen Osita Osadebe, 71, musician and songwriter.  Highlife musician and writer of more than 500 songs which included the popular "Adamma."  Incorporated calypso, samba, bolero, rumba, jazz and waltz into the highlife form.(May 11)
José Benito Barros Palomino, 92, composer.  Composer of popular Colombian music, including "La Piragua," "La Llorona Loca" and "El Guereguere." He composed songs across several genres which included cumbia, porro, meringue, currulao, paseo, bolero and tango.  (May 12)
Cacho Tirao, 66, guitarist.  Member of Quinteto de Astor Piazzolla before pursuing a solo career that included classical music, Argentine folk, pop and tango recording.  He composed the guitar symphony Conciertango Buenos Aires and collaborated with famed Paco de Lucía. (May 30)
June
Guiseppe Leopizzi, guitarist and composer.  He was a founder of the group Aes Dana, played with Rosellina Guzzo with such greats as The Chieftains, Jacqui McShee and Jerry Conway and Paddy Keenan.  He composed several duet pieces for the harp and guitar. (Jun. 1)
Nellie Lutcher, 93, singer and pianist.  Fused together jazz and rhythm and blues, known for her songs "He's a Real Gone Guy" and "Hurry on Down." (Jun. 8)
Tsar The-Yun, 102, musician.  Master guqin performer, Tsar was one of the last of the great generation of qin masters.  Best known for her recording of "Some Ways of Touching the Ch'in."  (Jun 10)
Hank Medress, 68, singer.  Part of the group the Tokens who sang "The Lion Sleeps Tonight."  (Jun. 18)
Antonio Aguilar, 88, singer and actor.  Known as "El Charro de Mexico," Aguilar was famous for his corridos "Gambino Burrera" and "Caballo Prieto Azabache."  (Jun. 19)
Mamadou Konté, 62, founder and director of Africa Fête.  Worked as producer, manager and agent for African artists as Touré Kunda and Manu Dibango.  She organized Youssou N'Dour's first European tour, as well as benefited the careers of Salif Keita, Ismael Lo and Baaba Maal. (Jun. 20)
George McCorkle, 60, guitarist and songwriter.  Was the rhythm guitarist and a founding member of the Marshall Tucker band famous for "Fire on the Moutain," "Silverado" and "Heard It in a Love Song." (Jun. 29)
Mary Jane Queen, 93, singer and musician.  A National Endowment for the Arts National Heritage Fellowship winner, she worked to save the Appalachian song.  Singing and playing the banjo, she preserved old ballads and story songs for a new generation. (Jun. 29)
July 
Hy Zaret, 99, lyricist.  Part of Tin Pan Alley, Zaret wrote the lyrics to "Unchained Melody" and "So Long, For a While."  (Jul. 2)
Boots Randolph, 80, saxophonist.  Best known for his "Yakety Sax," Randolph was a regular in Nashville's music scene.  As a studio musician, he recorded sax tracks for the likes of Elvis Presley on "Return to Sender" and Roy Orbison's "Oh, Pretty Woman." (Jul. 3)
Regine Crespin, 80, opera singer.  Frances's mezzo-soprano, made famous by her performances in Wagner's Parsifal and Richard Strauss's Der Rosenkavalier.  She is also known for her performance in Les Nuit D'ete by Hector Berlioz.  (Jul. 5)
Teresa Stich-Randall, 79, opera singer.  American soprano praised by Arturo Toscanini as a 'find.'  Was a regular performer at the Salzburg Festival and the Vienna State Opera.  (Jul.17)
Esteban Vega "Chacha" Bacallo, 82, percussionist.  Bacallo was a master batá drummer and conga player.  He was a member of Guagancó Mantancero.  (Jul. 17)
Jerry Hadley, 55, opera singer.  American tenor best known for his performances of Puccini's La Boheme, Mozart's Don Giovanni and Harbison's The Great Gatsby.   (Jul. 18)
Kakraba Lobi, 68, musician.  Ghanaian xylophonist and master of the gyil, who performed as a concert soloist and taught for over 20 years at the Institute of African Studies at the University of Ghana, Legon.  Collaborated with Valerie Dee Naranjo and Barry Olsen on the recording Da Yillena, Song of Niira and Song of Legaa. (Jul. 20)
Ron Miller, 74, songwriter.  He is best known for his pop hits "Touch Me in the Morning" and "For Once in My Life."  (Jul. 23)
Art Davis, 73, bassist. Bassist for John Coltrane on Ascension, Africa Brass Sessions and Ole Coltrane recording.  He played with other jazz greats like Thelonious Monk, Duke Ellington and Rhasaan Roland Kirk.  (Jul.29)
August 
Tommy Makem, 74, singer and musician.  Member of the Irish folk group The Clancy Brothers.  Played tin whistle, and banjo, but was best known for his versions of "Four Green Fields" and "Red Is the Rose." (Aug.1)
Lee Hazlewood, 78, singer, songwriter and producer.  Best known for producing and writing Nancy Sinatra's "These Boots Are Made for Walkin.'"  He release a solo album in 1963 entitled Trouble Is a Lonesome Town. (Aug. 4)
Mario Rivera, 68, saxophonist.  Equally skilled playing the flute, timbales, vibraphone, as well as the tenor, alto, baritone and soprano saxophone, Rivera performed with the likes of Tito Puente, Machito, Dizzy Gillespie and Eddie Palmieri.  (Aug. 10)
Madilu System, 57, Congolese singer a.k.a. Ramses II or the Grand Ninja, who performed with Franco's legendary T.P.O.K. Jazz prior to a  successful solo career. He died from diabetes-related complications. In recent years he'd also sang guest vocals with Africando and Kékélé. His final album was recently released by Sterns Africa. (August 11)
Max Roach, 83, drummer and composer. Bebop jazz percussionist who played with artists from Duke Ellington to the Charlie Parker Quintet and the Miles Davis Capitol Orchestra to rapper Fab Five Freddy. (Aug. 16)
Hilly Kristal, 75, club owner.  Owner of CBGB in Manhattan, New York, a place some consider the birthplace of punk rock. (Aug. 28)
September
Janis Martin, 67, Rockabilly performer.  Known as "The Female Elvis with song "Will You Willyum."  Toured with Johnny Cash, Carl Perkins and Hank Snow. (Sept. 3)
Luciano Pavarotti, 71, renowned Italian opera tenor who ventured into the pop world and had tremendous success as part of The Three Tenors. (Sept. 6)
Joe Zawinul, 75, keyboardist.  Known for his jazz-rock fusion with the Weather Report.  He also played in Cannonball Adderley's band and penned "Mercy, Mercy, Mercy." (Sept. 11)
Bobby Byrd, 73, singer.  Was one of the founding members of the Famous Flames along with the "Godfather of Soul" James Brown.  Known for solo in "Soul Man" and the song "I Know You Got Soul." (Sept. 12)
Generoso Jiménez, 90, trombonist.  Cuban and Latin jazz icon, who joined Benny Moré's band in the 1950s.  Best known for his classic El Tombón Majadero.  (Sept. 15)
Laba Badara Sosseh, 54, vocalist.  Renowned for his Senegalese and Gambian salsa.  Recorded "Salsa Africana Vol.1 & 2," and played with Orquesta Aragón, Monguito and for Roberto Torres' label.  (Sept. 20)
October
Herb Fernando, drummer and leader of Sri Lankan pop group 'Family Affair' based in the United Kingdom.  Best known for "Hanging Around" and "Hail Sri Lanka, Champions of 1996."
Werner von Trapp, 91, singer and cellist.  Best known for being a member of The Trapp Family Singers that inspired the film "The Sound of Music.  (Oct. 11)
Teresa Brewer, 76, singer.  Best known for her 1950s "Till I Waltz Again With You" hit.  She performed with Tony Bennett, Duke Ellington, Dizzy Gillespie and Wynton Marsalis and had hits "Gonna Get Along Without Ya Now" and "Into Each Life Some Rain Must Fall."  (Oct. 17)
Lucky Dube, 43, reggae star.  Recorded more than 20 albums, but best known for "Together as One," "Taxman" and "Prisoner."  Originally he started out in the mbaqanga or Zulu traditional music before crossing over to reggae. (Oct. 18)
Paul Raven, 46, rock musician. Known for his work in the group Killing Joke. He later played in alternative rock band Prong. (Oct. 20)
Porter Wagoner, 80, country music star.  Wrote and co-wrote such hits as "Misery Loves Company," "Green, Green Grass of Home" and "Skid Row Joe."  He helped launch the career of Dolly Parton and was a regular fixture at the Grand Ole Opry. (Oct. 28)
Robert Goulet, 73, singer and actor.  Made his Broadway debut as Sir Lancelot in the 1960s hit Camelot.  His rich baritone voice won him a 1962 Grammy as best new artist.  He later turned to television and movies.  His stage credits include Carousel, South Pacific and Meet Me in St. Louis. (Oct. 30)
November
Daniel Noli, 66, Uruguayan classical pianist. Promoted recovered Mexico's piano repertoire.  (November 4)
Donn Pohren, writer and Flamenco scholar.  Author of The Art of Flamenco, A Way of Life and Lives and Legends of Flamenco. (Nov. 5)
Hank Thompson, 82, country singer and bandleader.  Mixed honky-tonk and Western swing and founded his own band, the Brazos Valley Boys.  Best known for songs "Humpty Dumpty Heart" and "A Six Pack to Go." (Nov. 6)
Hy Lit, 73, DJ.  Known in Philadelphia as "Hyski," Lit worked for WIBG-AM and WOGL-FM and countless other stations as a rock 'n' roll dejay.  Hosted popular sock hops and worked the Philly's airwaves for more than 50 years.  (Nov. 17)
Zayda Peña, 28, vocalist for Mexican grupero band Zayda y Los Culpables, was murdered in the hospital where she was recovering. (Nov. 24)
Kevin Dubrow, 52, singer.  Was the lead singer for heavy metal band Quiet Riot.  The band's hits included "Bang Your Head" and Mama Weer All Crazee Now."  (Nov. 26)
Tom Terrell, journalist and music writer.  Tom worked as Publicity Manager for Verve Records, was a commentator for NPR and was a contributing writer for Global Rhythm, Jazziz, Vibe, Trace and Essence.  (Nov. 29)
December
Sergio Gómez, 34, singer of Duranguense band K-Paz de la Sierra was found murdered in the rural town of Chiquimitín, Michoacán (Mexico). (Dec. 3)
Carlos "Patato" Valdés, 81, Cuban conga master and Latin Jazz legend.  Played with Chano Pozo, Tito Puente, Herbie Mann, Chachao and Machito. (Dec.4)
Pimp C, 33, rap artist.  His real name was Chad Butler.  He was part of the hip-hop group Underground Kingz, UGK, and were best known for their appearance on Jay-Z recording of "Big Pimpin.'"  UGK also appeared on "International Player's Anthem (I Choose You)." (Dec. 4)
Karlheinz Stockhousen, 79, composer.  Composed more than 300 works, varying from orchestral works to electronic music.  Used sine wave sounds to create his "Electronic Study." (Dec. 5)
José Luis Aquino, 33, trumpet player of grupero band Los Conde was murdered in the Mexican state of Oaxaca . (Dec. 6)
Henrietta Yurchenco, 92, ethnomusicologist, radio host for WNYC and educator.  Known as a "songcatcher," Ms. Yurchenco compiled the recordings of the songs of women from Spain, Morocco and Mexico.  Many of her recordings have been issued by the Library of Congress.  She was an Honorary Member of the Society for Ethnomusicology for her lifetime achievements. (Dec. 10)
Ike Turner, 76, musician.  Husband to Tina Turner, Ike had such hits as "Proud Mary," (won Grammy award) "River Deep, Mountain High" and "Nutbush City Limits."  Released traditional blues album, Risin' with the Blues and earned a second Grammy. (Dec. 12)
Frank Morgan, 73, saxophonist.  Was a solo artist in the 1950s, but suffered from drug addiction and arrests.  Reappeared to perform in "Prison-Made Tuxedos" on off-Broadway and later recorded Easy Living. (Dec. 14)
Dan Fogelberg, 46, singer and songwriter.  Wrote such hits as "Leader of the Band," "Same Old Lang Syne" and "Part of the Plan." (Dec. 15)
Oscar Peterson, 82, pianist.  Canadian jazz pianist who played with jazz greats such as Ella Fitzgerald, Count Basie and Dizzy Gillespie.  Toured with Ray Brown and Herb Ellis in the 1950s. (Dec. 23)
Author:
TJ Nelson
TJ Nelson is a regular CD reviewer and editor at World Music Central. She is also a fiction writer. Check out her latest book, Chasing Athena's Shadow.
Set in Pineboro, North Carolina, Chasing Athena's Shadow follows the adventures of Grace, an adult literacy teacher, as she seeks to solve a long forgotten family mystery. Her charmingly dysfunctional family is of little help in her quest. Along with her best friends, an attractive Mexican teacher and an amiable gay chef, Grace must find the one fading memory that holds the key to why Grace's great-grandmother, Athena, shot her husband on the courthouse steps in 1931.
Traversing the line between the Old South and New South, Grace will have to dig into the past to uncover Athena's true crime.