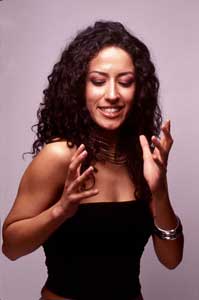 Savannah (Georgia), USA – The Savannah Music Festival (SMF) unveiled its ambitious 2008 program, a 17-day musical arts marathon featuring nearly 100 events that comprise Georgia's largest music festival.
The not-for-profit organization announced that between March 20 and April 5, 2008, its expansion will continue with an array of premieres, one-time-only productions, singular U.S. appearances by international artists and a wealth of educational initiatives. The 19th annual festival will be spread throughout theatres, auditoriums, clubs, open-air thoroughfares and historic places of worship in the old seaport city at the start of its 275th anniversary year.
Savannah Music Festival continues to combine a diverse array of regional and American musical genres – jazz, blues, Cajun, zydeco, country and bluegrass – with an amalgamation of acclaimed international styles performed by artists whose works are often unfamiliar to U.S. audiences.
More than 50 artists from outside the country appear during the 2008 festival, including the brilliant Brazilian mandolin player Hamilton de Holanda, who leads his explosive quintet in its only U.S. engagement. The 25-year old Spanish vocal prodigy Antonio Pitingo, in only his second U.S. appearance, displays his "flamenco soul" singing that has captured the imagination of his native country. Contemporary West African music (Angelique Kidjo), modern Portuguese fado singing (Ana Moura), traditional Persian artistry (Ali Akbar Moradi) and acclaimed Indian dance (Nrityagram) are also showcased in special productions.
The 2008 SMF includes extensive amounts of original programming, making it one of the nation's most distinctive musical arts events. SMF 2008 premieres commissioned works by drummer Stewart Copeland, just off of a world tour with The Police, and jazz trombone great Wycliffe Gordon.
Inventive and singular productions such as The World of Slide Guitar features virtuosos Jerry Douglas, Derek Trucks, and Debashish Bhattacharya, while Piano Showdown showcases masters such as Hank Jones, Marcus Roberts & Eric Reed.
An unprecedented array of classical music concerts spotlights Sensations, six originally conceived chamber music programs under the musical direction of Daniel Hope, and a rare performance by the Atlanta Symphony Orchestra with Robert Spano conducting pianist Garrick Ohlsson playing the third piano concerto by Rachmaninoff.
"We relish producing this panoply of events in the backdrop of one of America's most beautiful and historic cities," said Rob Gibson, SMF Executive & Artistic Director. "Our primary objective continues to be introducing more people to engaging musical experiences because they provide us with meaning and with a distinctive type of pleasure and emotional stimulation. The musical arts help us to not only develop our own individual senses, but they provide a common bond that benefits the general populace."
Educational initiatives also remain at the forefront of SMF's mission. The expanded SWING CENTRAL High School Jazz Band Competition and Workshop offers an opportunity for first-class instruction to some of America's finest young musicians over three days of workshops with jazz masters in a variety of clinics and master classes. Another SMF series affords more than 13,000 students from surrounding counties the opportunity to attend age-appropriate concerts featuring outstanding musicians in historic theaters.
The Savannah Music Festival is Georgia's largest musical arts festival and one of the most distinctive cross-genre music festivals in the world. SMF is building a robust history on its devotion to living, vibrant musical traditions, regularly producing premieres, commissioned works and rare regional appearances by renowned artists in jazz, classical, blues, bluegrass, gospel and other styles of American and international roots music. Artists collaborate, students and master musicians intermingle, vocalists showcase their talents and communities uplift and celebrate over seventeen specially conceived days and nights.
Tickets and series passes are available online at www.savannahmusicfestival.org, by phone at 912-525-5050 or at the box office at 216 E. Broughton Street in Savannah.
Author:
World Music Central News Department
World music news from the editors at World Music Central