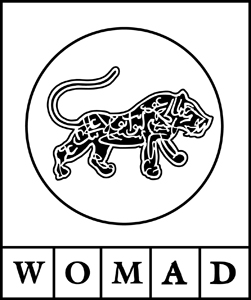 The next edition of WOMAD Charlton Park will take place 25-27 July 2008. To acknowledge the tremendous loyalty and goodwill shown by all of the customers during the rain and mud of the 2007 festival, the festival organizers are offering 2008 tickets at just £100 to everyone who purchased a ticket for the 2007 event (for a limited period of two months from 12th November until the 31 December). Children under 14 still go free.
The organizers have announced improvement: "We'll have a new festival layout that's learnt the lessons of 2007." Some of the artists for 2008 are: Michael Brook with Special Guests including Jivan Gasparyan (Canada/Armenia), AltaiKai (Altai Republic, Inner Mongolia), Bedouin Jerry Can Band (Egypt), Kid Creole and the Coconuts (USA/Haiti), David D'Or (Israel), Dhoad Gypsies of Rajasthan (India), Dulsori (South Korea), Ernest Ranglin (Jamaica), Toumani Diabate (Mali), and Andy Palacio and Garifuna Collective featuring Umalali (Belize).
Charlton Park is situated just outside the historic abbey town of Malmesbury in the heart of the Wiltshire countryside and the site is just seven miles from Junction 17 (Chippenham) of the M4 – one hundred miles due west of London.
Tickets:
* '2007 Ticket Purchasers Discount' Weekend tickets – Weekend Tickets at a special price of £100 are available to all customers who purchased a 2007 weekend ticket. Available from 7th November until 31st December 2007.
* 'Early Bird' Weekend – Always a hot seller, Early Bird' Weekend tickets are at a special price of £115 until a cut-off point of 28th February 2008.
* Weekend Ticket – £125. Weekend tickets give access to the campsite from 8am on FRIDAY 25 July through to Monday 30 July. If you wish to camp or enter the arena on Thursday 26 July, please order a 'Thursday Camping' ticket.
* Day Tickets – Following some complaints last year day tickets are back this year but are only available on the Sunday at £50 per ticket.
* Sunday 'SN16 Resident' Ticket – If you live locally to Charlton Park, and have a SN16 postcode, you qualify for a discounted Sunday Day ticket at £40, a 20% discount on the full day ticket price.
* 'Thursday Camping' Ticket – There is a £10 'Thursday Camping' charge (per person) for Weekend ticket holders who prefer to arrive on Thursday rather than Friday. The Thursday evening will feature musical and visual surprises as twilight deepens. The campsite will be open at 8am on the Thursday (Arena from 2pm – subject to licensing conditions).
* 'Campervan' Ticket – Please obtain a 'Campervan' ticket for £25 if you are camping in a sleep-in vehicle rather than a tent, or are bringing a trailer-tent. This gives access to space in the 'Campervan' field. All other vehicles will be parked in the 'car park' areas of the campsite. Access to this area is limited. The distance from the campsite to the main stage is approximately 800m.
* Disabled '2 For 1' Tickets – If you require a Personal Assistant or carer in order to attend the festival, you can buy two tickets for the price of one. These tickets are only available to people who are registered as disabled and proof of registration will be required prior to the dispatch of tickets.
'Thursday Camping', 'Campervan, 'Free Child' & 'Additional Child' Tickets These tickets may be purchased separately from Weekend tickets (eg if you want to decide later whether to order them or not), but please note that the standard booking fee applies per transaction.
Book by phone Tel: 0845 146 1735 Lines open Monday-Friday from 10am-3pm for credit/debit card bookings. Book online www.womadshop.com/tickets
For all festival information www.womad.org.
Author:
World Music Central News Department
World music news from the editors at World Music Central