Are you still playing the same old tunes at holiday parties? Feeling a little ho-hum instead of ho-ho-ho? Perhaps you need some new holiday music. Well, World Music Central has some goodies hot off the presses to add some sparkle to your holiday.
First up is Fiona Mackenzie's two-CD set A Gaelic Christmas – Duan Nollaig out on Greentrax Recordings. CD one is packed with carols like "Silent Night" and "Away in a Manger" while CD two is geared toward children with goodies such as "We Wish You a Merry Christmas" and "The Twelve Days of Christmas."
The press release promises this set "has a distinctly different sound to it – in an attempt to take Gaelic Christmas music to a wider audience – to an audience who might not traditionally listen to Gaelic or folk music, whilst still remaining true to the Gaelic tradition."Rounder Records serves up Home for Christmas: Voices from the Heartland. This yummy collection features Riders in the Sky with "I'll Be Home for Christmas," Roomful of Blues singing "Have Yourself a Merry Little Christmas" and Wilson Pickett's "Jingle Bells." This kicky little collection goes from "uptown blues to downtown country," and includes Shirley Alston with her version of "Winter Wonderland."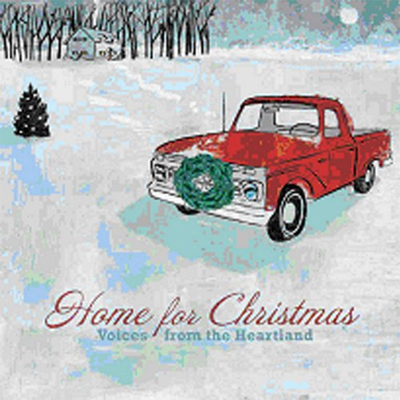 Out on Koch Records comes Christmas Grass 3 featuring bluegrass favorites Darrin Vincent, Byron House Byran Sutton, Cody Kilby, Adam Seffy, Aubrey Haynie, Joe Caverlee, Rob Ickes, Joel Fox, Eric Darken and vocalists Joel, Kim and Barb Fox of 3 Fox Drive. "Christmas Grass 3" shines with special guest appearances by Larry Sparks, John Cowan and Russell Moore on such treasures as "I Heard the Bells on Christmas Day," "Have Yourself a Merry Little Christmas" and "Please Come Home for Christmas." Even newcomer Sara Jarosz gets a chance to twinkle on "One Bright Star." The CD also features "Watching Over the Soldiers At Christmas" written by Kim Fox.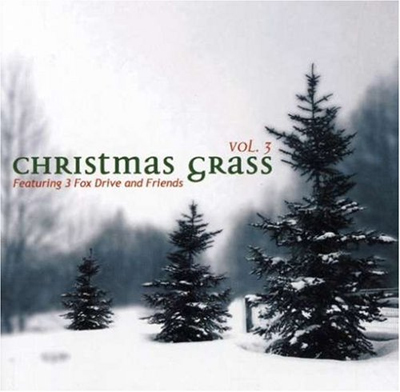 Koch assures that Christmas Grass 3 "continues the custom of incorporating traditional and contemporary bluegrass music that elegantly honors not only the genre itself but our favorite holiday of the year as well." Previous volumes Christmas Grass and Christmas Grass 2 are also available.
Think Global World Christmas out on World Music Network is partnered with the charity Oxfam, so you can have your Christmas music and support a good cause at the same time. Think Global World Christmas is chock full of goodies Yomo Toro's "Una Pena En La Navidad," African Guitar Summit's "Afe Hyia Pa" and Cherish the Ladies' "O Holy Night/Cill Chais." There's also Florent Vollant's "Kassinu" and Baraban's "Puer Natus." This CD's sure to make you feel warm and fuzzy all over.
The sweet sisters of the Abbey of Regina Laudis provide a holy experience to the Christmas music scene with their Women in Chant: The Announcement of Christmas "." The choir, made up of the Benedictine nuns, has brought forth the true meaning of the season with the "original Christmas music of the monastic tradition." Solemn and sweet, this CD includes songs from the span of the Christmas calendar of Advent, Christmas Eve, Christmas Day and Epiphany. Fans will delight in the lovely voices as they sing passages of "The Vigil of Christmas" and the "Christmas Midnight Mass."
Musical Bridge is toasting the season this year with Eileen Ivers's An Nollaig: An Irish Christmas. Fiddler Eileen Ivers is familiar to avid fans of Cherish the Ladies and Riverdance. In a collection of old and new carols and cherished classics, Ivers treats listeners to a veritable festival of sound with "Hark the Herald Angels Sing," "Don Oiche Ud I mBeithill (One Night in Bethlehem)," "The Holly Tree" and "O Holy Night." An Nollaig: An Irish Christmas has been lauded as "a truly joyous and animated Christmas collection."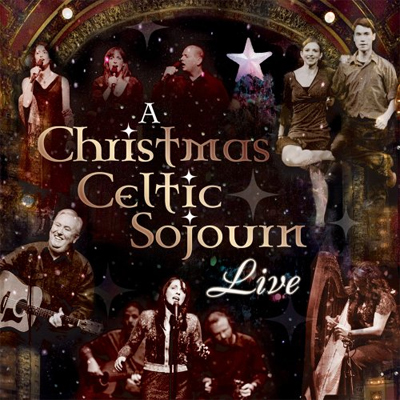 Rounder Records refuses to be outdone with its A Christmas Celtic Sojourn, Live. This is the plum pudding offering with a CD and DVD based on radio host Brian O'Donovan's A Celtic Sojourn radio program. With artists like Karan Casey, Robbie O'Connell, a cappella ensemble Navan and Tony McManus and Billy Novick, as well as, Fionnuala O'Donovan, this CD and DVD set is a cornucopia of treats. Some of the yummy treats include "Amhran Oiche Mhaith (Song of Night)" by Navan, Robbie O'Connell's "Three Kings," Tony McManus and Billy Novick's "Shalom Aeichem" and Karan Casey and ensemble on "Angels We Have Heard On High." The DVD, A Christmas Celtic Sojourn, Live, is 2006's sold-out, six-run show at the Cutler Majestic Theatre in Boston with added features of stories, dances, bonus performances and even a behind-the-scenes look at the show.
There's enough toe-tapping cheer and goodness in all these wonderful CDs to get even that crusty curmudgeon sitting in your corner armchair up and joining in to sing an old fashioned carol.
Now I know that our readers are respectful people, but please remember to be kind this season. Holiday music can be a potent force and none of the CDs mentioned above should be blasted out over your lawn as lights flash, plastic Santas wave and reindeer spin around in dizzying circles – even if you think it will keep the neighbor's cat from leaving little icky presents under your shrubs.
Author:
TJ Nelson
TJ Nelson is a regular CD reviewer and editor at World Music Central. She is also a fiction writer. Check out her latest book, Chasing Athena's Shadow.
Set in Pineboro, North Carolina, Chasing Athena's Shadow follows the adventures of Grace, an adult literacy teacher, as she seeks to solve a long forgotten family mystery. Her charmingly dysfunctional family is of little help in her quest. Along with her best friends, an attractive Mexican teacher and an amiable gay chef, Grace must find the one fading memory that holds the key to why Grace's great-grandmother, Athena, shot her husband on the courthouse steps in 1931.
Traversing the line between the Old South and New South, Grace will have to dig into the past to uncover Athena's true crime.