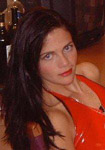 London, UK – British musician, Rosagy is scheduled to release a cover version of the Song for Autism, 'Open Every Door' in London. The song was composed by the Asian superstar, the Sri Lanka-born singer/songwriter Nimal Mendis.

Mendis is the first South Asian composer ever to have written a song about autism – his inspiration was an 11 year old boy with autism, Charin Corea who is the son of Autism Campaigners Ivan and Charika Corea of the United Kingdom.

Copies of 'Open Every Door' have been handed to British Prime Minister Gordon Brown and UK politicians David Cameron and Menzies (Ming) Campbell. Tony Blair was also presented with a copy of the CD on 29th April this year.Rosagy has recorded her version of 'Open Every Door' in the UK and it will be available for downloads from Tuesday 17th July 2007.

Professor Simon Baron Cohen of the renowned Autism Research Centre in Cambridge University has welcomed the news that a cover version of 'Open Every Door' the song for autism sung by Rosagy, a musician who has Asperger's Syndrome, is due to be released in London.

Baron Cohen said: 'I am delighted that Rosa's beautiful version of the song "Open Every Door" will be used to fundraise for autism research.

It is the energy and idealism of people like Rosa that inspires people to do whatever they can to make the world a better place for people with autism,' he said.

Ivan Corea who heads the Autism Awareness Campaign UK said: 'I am delighted that Rosa is covering the Nimal Mendis song for autism 'Open Every Door'. I know it will go a long way in raising awareness about autism and I would urge music lovers all over the world to support the song.'

Rozagy is a British Artist & composer with Asperger's Syndrome (Autism in pure form without learning difficulties). As a child, she had behavioral problems and was labeled a "difficult child" and health professionals even suggested she may be institutionalized. Her parents defied odds by placing her into "gifted child program" (even though she struggled) as well as paid for private tuition in a few key subjects of interest.

Rozagy was formally taught music from the age of 5 and now holds two University degrees. She's a "living proof" that right education can work greatly to maximize Autistic person's potential. Rozagy has excellent visual & auditory memory and feels passion for learning.

She has worked as a journalist and also taught children with behavioral problems Art & IT. Her artwork was exhibited alongside Steven Wiltshire's (Autistic savant) in Cambridge international 'Autism in Art' exhibition (Sept. 2006) and in Birmingham museum (Feb.- April 2007) and in a private art gallery. She is currently involved in campaigning for Autism awareness, tackling the bullying of Autistic people and a better provision for children & adults on the Autistic spectrum as well as making art & composing. She's married with two children (her oldest son also has Asperger's).

Rosagy hopes to raise funds for Professor Simon Baron Cohen's Autism Research Centre through the song 'Open Every Door.'

To download Rosagy's cover version of 'Open Every Door' access the webpage:
www.mediaeyeproductions.com.

For information about the Autism Research Centre at Cambridge University:
http://www.autismresearchcentre.com/arc/default.asp.