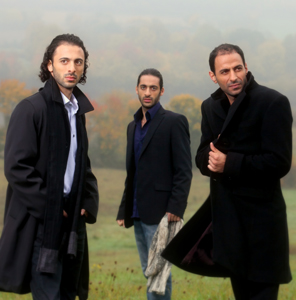 Cáceres, located in the dramatically beautiful region of Extremadura, will be host to a fantastic free WOMAD festival this May 9-12, featuring a wonderful line-up of international artists, a global village of merchandise stalls and workshops for adults and children.
This will take place around the centre of Cáceres in the Plaza Major, Plaza San Jorge and the Gran Teatro, plus workshop areas in the Old Town.
The festival begins with a special indoor performance on Wednesday evening from Ladysmith Black Mambazo, with a full program of performances and workshops throughout the day and evening on Thursday and Friday, ending with a grand procession on Saturday at 13.00.
The full line-up looks like this:
Acetre (Extremadura, Spain) ~ Afel Bocoum (Mali) ~ Amadablan (Extremadura, Spain) ~ Antonio Carmona (Spain) ~ Bettye Lavette (USA) ~ Cherifa (Morocco) ~ DAM (Palestine) ~ Dot to Dot (UK) ~ Dulsori (Korea) ~ Ensemble Shanbehzadeh (Iran) ~ Grupo Flamenco Pedro Peralta (Extremadura, Spain) ~ Ladysmith Black Mambazo (South Africa) ~ María del Mar Bonet (Spain) ~ Mark Makers (UK) ~ Muntu Valdo (Cameroon) ~ N'Faly Kouyate (Guinea) ~ One Drum (Ghana) ~ Qvinta Pars (Extremadura, Spain) ~ Sheema Mukherjee (India) ~ Sheila Chandra (UK) ~ Ska Cubano (Cuba/Jamaica/Japan/Montserrat/UK) ~ Tony Allen (Nigeria) ~ Toumani Diabate & Symmetric Orchestra (Mali) ~ Trio Joubran (Palestine) ~ Xoia Mai (Extremadura, Spain)
(line-up is subject to change)
More information at: www.womad.org/caceres
Author:
World Music Central News Department
World music news from the editors at World Music Central