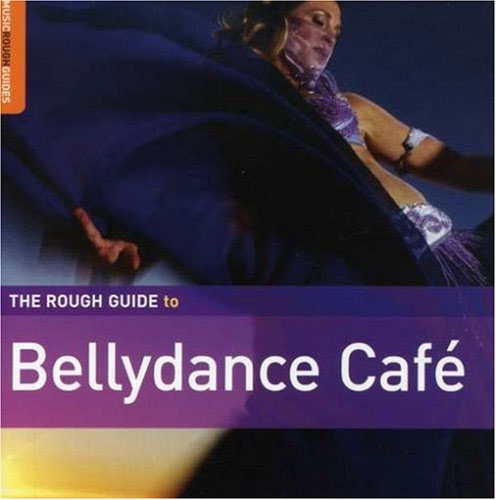 San Francisco (California), USA – Late night get-togethers at an outdoor café, hookah pipes, chatter and the strong smell of coffee, are all part of the distinct flavor of Middle Eastern street life. As is the shimmying, hip-shaking music phenomenon best-known as 'bellydance'. From Selim Sesler and the Salatin El Tarab Orchestra to Mokhtar Al Said and Sami Ali, The Rough Guide to Bellydance Café provides a comprehensive insight into the seductive sounds of the Orient.
The The Rough Guide to Bellydance Café is compiled by Nili Belkind, who specializes in world music and spends her time producing and developing artists. She is based in New York City.
The origins of raqs sharki, or 'oriental dance' – the Arabic term for bellydance – are shrouded in mystery but it has been and is endemic to Middle Eastern life – at the court, in the village square, the family gathering or Cairo nightclub and, though it is associated with women, it is performed by both sexes and people of all ages. This is music that can be found in an area that spans from Morocco, through the Mediterranean, and all the way to Afghanistan.
There is a rich selection of music on this album – the classical music of Syria from the Jalal Joubi Ensemble; the sound of Mohamed Ali, one of the greatest nay (Egyptian flute) players of all times; the emotive and sensual singing of Sami Ali, who represents the free-spirited side of Cairo; the reflective and unique style of Turkey's Selim Sesler; the world famous Salatin El Tarab Orchestra; Sami Nossair, one of Cairo's most respected musicians and Mohamed Iskander, an icon of Lebanese music.
The CD contains a data track that includes an interview with the compiler, Nili Belkind, plus information on bellydance and Turkey from the Rough Guide books.
Buy The Rough Guide to Bellydance Café.
Author:
World Music Central News Department
World music news from the editors at World Music Central