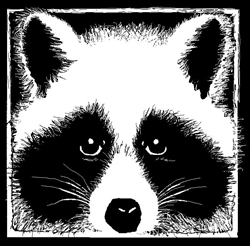 Wilkesboro (North Carolina), USA – MerleFest 2007, the 20th annual festival in celebration of the music of the late Merle Watson and his father Doc Watson, will once again share its performers with some 12,000 members of the local community through the Outreach program.
Sponsored by Embarq, Outreach will facilitate performances by MerleFest artists on April 26-27 at 27 different locations. Artists will appear in all twenty-one Wilkes County K-12 schools, Ashe County High School, Alexander Central High School, Wilkes Development Day School, Montessori Learning School, the Wilkesboro Methodist Church After-School Program, Camp E-Ma-Etu, and several nursing and assisted living facilities. The Outreach performances, designed to expose students and seniors to different kinds of Americana music live, are not open to the general public.Some of the artists scheduled to participate in the Outreach Program include Richard Watson & Charles Welch, the Belleville Outfit, John Cowan Band, the Carolina Chocolate Drops, Cherryholmes, Jim Lauderdale, the Duhks, Bela Fleck, Infamous Stringdusters, Red Stick Ramblers, Robinella, and Toubab Krewe. Repeat artists are rotated to different venues than prior years. Every effort is made to match performances to the ages of the audiences. More than 3,000 Wilkes County school students also attend MerleFest as part of organized school groups admitted without charge each year on Friday.
MerleFest 2007, Presented by Lowe's, has recently added Laurie Lewis, Sierra Hull & Highway 111, the Circuit Riders, and Buffalo Barfield to its talent lineup, along with the 20th MerleFest Kick Off Jam to be hosted by John Cowan on Thursday night. The complete MerleFest 2007 program is now available as a download from the MerleFest website (www.merlefest.org/ArtistsSchedules.htm).
Festival coordinators previously announced an extraordinary talent roster for MerleFest 2007, presented by Lowe's, the 20th annual festival in celebration of the music of the late Merle Watson and his father Doc Watson produced by Wilkes Community College on April 26 – 29, 2007 on its campus in Wilkesboro, NC. Among those previously announced as joining Doc Watson and Merle's son Richard Watson for MerleFest 2007 are Blue Highway; Sam Bush; Carolina Chocolate Drops; Cherryholmes; Elvis Costello; John Cowan Band; Donna The Buffalo; Jerry Douglas; The Duhks; Béla Fleck; Paul Geremia; John Hammond; Doyle Lawson & Quicksilver; Del McCoury Band; Nitty Gritty Dirt Band; Peter Rowan & Tony Rice Quartet; Darrell Scott; the Legendary Earl Scruggs with Family & Friends; Pam Tillis; The Waybacks; and many others. MerleFest 2007 will also offer a very special performance by Tony Rice and Alison Krauss & Union Station featuring Jerry Douglas: An evening of material from Tony's 35 year career on Saturday. Wilkes Community College has presented MerleFest since 1988.
General admission tickets remain available for MerleFest 2007, Presented by Lowe's, in advance or at the gate after 2:30 PM on Thursday, April 26. Those with Internet access may acquire their tickets easily by visiting www.merlefest.org. Those without Internet access may purchase tickets by calling 1-800-343-7857 (US only) or 336-838-6267 (non-US) from 10 AM through 4 PM, EST, weekdays. Tickets may also be ordered by fax (336-838-6277) and mail (MerleFest; P.O. Box 1299; Wilkesboro, NC 28697).
Author:
World Music Central News Department
World music news from the editors at World Music Central