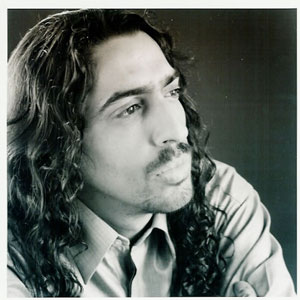 From May 7 through May 26, Madrid will host the second edition of the Suma Flamenca (Flamenco Summit) festival. Most of the performances will be held at the Teatro Albéniz. the opening act will be dancer Sara Baras. Veteran dancer El Güito will follow the next day. Other highlights include singers Diego el Cigala on May 11 and Arcángel on May 12. Flamenco innovators Son de la Frontera will be accompanied by the extravagant Martirio on May 18, while contemporary forms of Flamenco will be showcased for two consecutive days. May 19 includes the trio formed by Carlos Benavent, Jorge Pardo, and Tino di Geraldo; as well as guitar wizard Gerardo Núñez on May 20. There will also be space for new talent, featuring dancer Fuensanta la Moneta from Granada and singer Pitingo from Huelva.
Flamenco and poetry will be featured during the La música de los espejos cycle on May 7, 14 and 21. The concerts will take place at the Olivar de Castillejo with the following collaborations: José Mercé with Caballero Bonald, Miguel Poveda with José María Velázquez and Paco del Pozo with Félix Grande.The Círculo de Bellas Artes will be the venue for singers José Menese, Serranito, Capullo de Jerez, as well as a group of Japanese Flamenco professionals. Menese will also perform at the Centro Cultural Paco Rabal.
Four renowned tablaos (Flamenco nightclubs) will participate with Nocturnos Flamencos, featuring performances by Macanita, Terremoto, Mari Paz Lucena and María Toledo.
There is also Flamenco for kids at the Sala Tribueñe with an educational show by Italian dancer and show-woman Silvia Marín. Meanwhile, college students at the Universidad Carlos III will be able to attend a course by Antonio El Pipa.
El Ateneo de Madrid will present a Flamenco movie cycle May 8, 9, 10 and 11, curated by Alfonso Eduardo Pérez Orozco.
Suma Flamenca is funded by the Madrid regional government so the concerts will spread to 15 other locations within the region. There will be a total of 21 performances in the region featuring top flamenco acts such as Carmen Cortés, Tomatito, Carmen Linares, Enrique Morente, Paco del Pozo, Gerardo Nuñez and Estrella Morente.
The prestigious award Premio Flamenco Hoy was given recently to Suma Flamenca in the category of Best Flamenco Awareness Work. The jury was formed by 37 Flamenco critics from throughout Spain.
Suma Flamenca was born in 2006 to bring together the best performers in song, guitar and dance, showcasing Flamenco from its purest form to its most unorthodox forms.
Author:
World Music Central News Department
World music news from the editors at World Music Central