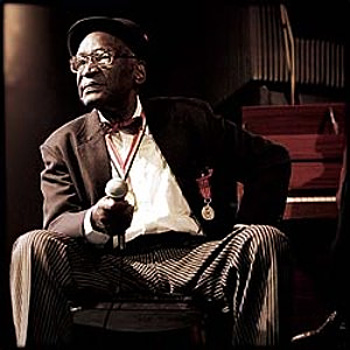 The Mighty Terror, nicknamed 'the Golden Voice' lost his battle with cancer on March 14, 2007. He was 87.
Born Fitzgerald Henry, in Arouca, east Trinidad, on January 13, 1920, he was an only child. He worked as a mechanic, bus-driver, and briefly, a seaman; and entered calypso though his friend and mentor, the (Lord) Kitchener (d. 2000), who gave him his break in 1947, at the Calypso Palace. His first hit song was "Negroes Know Thyself".
Terror was calypso monarch in 1950 ("Chinee Children Calling Me Daddy") and 1966 ("Pan Jamboree", "Last Year's Happiness"), and scored 1951's 'Road March' (the track played most on carnival parade days) and "Tiny Davis Blow".He followed the Kitchener to England in 1953 (…'trying to popularize calypso, there, greatly helped to improve my diction'), and played drums in a small band 'that often sung ballads also', with 'Kitch' (d/bass), (another calypsonian,) Viking (sax), and 'Leo' (guitar).
In 1957 he became Calypso King of Great Britain with "Life In London" (re-recorded in the old style for the 2003 album, 'Calypso @ Dirty Jim's).
He returned to Trinidad in 1965.
Experts regarded him highly for his great ability to sing in minor key.
Some of his other hits include "My Suggestion", and "(Steel)Pan Talent" (aka "doh ray me fah-so…").
Terror received a national honor in 1985 for services to culture.
Obituary by Sean Edwards, "The Transglobal Express", Power 102FM, Trinidad.
Author:
World Music Central News Department
World music news from the editors at World Music Central