Source with Abdoulaye Diabate – Tonight's African Jazz Band (CompletelyNuts Records CTN 001, 2006)
Tribaljazz – Tribaljazz (Hidden Beach Recordings HBRCD 00001, 2006)
Having the word "jazz" in the name of your band or album title lends a kind of credibility. Right away, the impression (or at least the hope) is that a certain amount of musical sophistication, adventurousness and non-mainstream freshness will come into play. And since jazz can be as notoriously hard to define and categorize as world music, the two share an outsider's kinship that makes them anything but strange bedfellows. It would be easy to rattle off the names of several artists who could rightly be considered jazz or world music, but instead let's look at two recent CDs that live up to use of the former term while appealing to fans of the latter.
New York City-based Source, a collective of African, Canadian and Israeli musicians, built a local following prior to the release of Tonight's African Jazz Band (the title appears to be a variation on the rather generic billing they received at the Soho club where they most often played). Their deft, crinkly guitar riffs, rubbery bass lines and tightly clattering trap drum rhythms suggest a strong highlife influence, with African roots further solidified by the jeli-laced lead vocals of Abdoulaye "Djoss" Diabaté and sprightly Guinean fula flute provided by Bailo Bah and bandleader Sylvain Leroux.
The flute is a recurring delight here, particularly when the mix lets it soar nimbly alongside Djekorya Mory Kanté's superb guitar like two birds conversing in song. Elsewhere, bubbling keyboards, occasional horns and moody instrumental passages handily cover the jazzier side of it. I could've done without the whiny synthesizer soloing that taints "No More Trouble," but otherwise this is a crackling good CD by a band I'd go see any night of the week. (more information at www.beam.to/sourcemusic).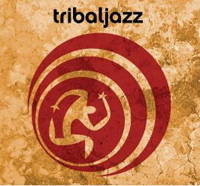 Meanwhile, former Doors drummer John Densmore has long since realized that it ain't pretty being an aging rock and roller with nothing to offer but aging rock and roll. His latest project is Tribaljazz, on whose self-titled disc his considerable drumming skills are one component in an ensemble that includes piano, bass, sax, flute, synthesizer, samples, an array of percussion and words both sung and spoken.
A more overtly jazz feel is present, with reeds and piano doing most of the soloing and the rhythm section keeping it locked and cool. The accomplished players go easily from open-ended, free flowing pieces ("Skytrails") and Afro-Cuban smoke ("La Tormenta") to poetic/prosaic declarations ("The First Time I Heard Coltrane) and refined Afrobeat ("Orange Midnight").
Their version of the Doors' "Riders on the Storm" is odd but inspired, featuring beyond-the-grave whispers from Jim Morrison himself amid a deceptively breezy arrangement. Things end on a contemporary note as Michael Franti raps about man's lamentable warlike nature over the flute-laden snap of "Violet Love."
In the liner notes, Densmore mentions the "many villages" Tribaljazz represents musically and wonders if peaceful coexistence on a worldwide scale is truly possible. Good question. Whether this CD prompts you to ponder it or escape from it, you'll find the music a deeply pleasing mix of sounds and styles.
Buy Tonight's African Jazz Band and Tribaljazz
Author:
Tom Orr
Tom Orr is a California-based writer whose talent and mental stability are of an equally questionable nature. His hobbies include ignoring trends, striking dramatic poses in front of his ever-tolerant wife and watching helplessly as his kids surpass him in all desirable traits.