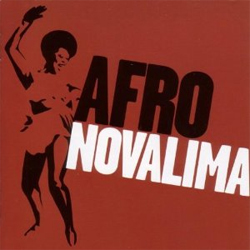 This is the late 2006 roundup of world music recordings from the Spanish-speaking world:
One of the most interesting Latin music recordings of the past months is Afro by Novalima. The Lima (Peru) based collective uses a brilliant combination of cutting edge electronics and percussion mixed with the vocals and acoustic sounds of some of Peru's finest Afro-Peruvian artists. Many songs should be familiar to fans of Susana Baca. The Afro-Peruvian songbook is somewhat limited and most artists within the genre end up singing the same songs.
Another Peruvian act that is causing quite a stir with her album Peru Blue is singer-songwriter Pamela. She follows the melodic Afro-Peruvian style of Susana Baca, which is primarily acoustic and very melodic. However, most of the songs in Pamela's repertoire are originals. This is quite an achievement since most singers in the Afro-Peruvian genre tend to sing the same songs from the Afro-Peruvian songbook. Peru Blue has already reached gold status in Peru. Pamela recently made a promotional of the US, focusing on Spanish language media.
For vocal talent, Argentine singer Sofia Koutsovitis is another artist to pay attention to. Now based in the US, Koutsovitis blends jazz with rhythms and melodies from Latin America: tango, bossa nova, Argentine folk, and Afro-Peruvian beats. For her CD Ojalá she recorded songs by eminent songwriters like Silvio Rodriguez (the title track "Ojalá" is a well known Silvio Rodriguez song), Raúl Carnota, Eduardo Falú and Cuchi Leguizamón. She also adapted a poem by one of the greatest writers from South America, Jorge Luis Borges. Koutsovitis also writes her own material, which is represented by four songs.
The album by master conguero David Mora, Conga Love, covers a wide range of Latin styles, from Latin jazz and Afro-Cuban beats to old time mambo and Brazilian samba. Among the guest musicians is another percussion maestro, Peruvian Alex Acuña. Several pieces feature English and Spanish vocals by Regina Acuña-Williams.
Cuban singer-songwriter Pedro Luis Ferrer has a new recording out on Escondida Records, titled Natural . Most Cuban music reaching North America and Europe is primarily urban: timba and hip hop. Pedro Luis Ferrer's style has a rural flavor. He is an excellent trova singer and instrumentalist with Cuban country music (música guajira) stylings. Ferrer plays various musical instruments, including the tres and marímbula. His arrangements include several female back-up vocalists and percussion, achieving a highly melodic style that sometimes sounds similar to Canary Islander group Mestisay.
Tajazo Tamboo is an offshoot of Huracán de Fuego. The Afro-Venezuelan drumming group is now based in Madrid, a city that has become a hotbed for crosscultural music, with many international musicians now living there, blending pop, rock, jazz and club music with Flamenco and global beats. Carlos Tález y Néstor Gutiérrez founders of Huracán de Fuego) started Tajazo Tamboo to take Afro-Venezuelan drums even further. The group has researched Afro-Venezuelan drums thoroughly and has recovered drums and rumming techniques from the past. In addition to black Venezuelan percussion, they have added guitar, bass and piano. Tajazo Tamboo has even added current popular sounds, such as a reggaeton piece. Get the CD from www.nubenegra.com.
A recent Latin music compilation is Putumayo's Radio Latino. The album, one of Putumayo's finest in recent years, is full of gems. The hip artists mix a plethora of styles, ranging from Spanish language hip hop, salsa and Gypsy rumba to Afro-Cuban pop, Latin Alternative and Venezuelan rhythms. It's hard to choose, which is the best artist on the CD, but Madrid-based Cuban singer Kelvis Ochoa, who blends Afro-Cuban beats with rock and pop, gets our vote.
Colombian Latin Alternative band La Manigua has recorded an album for the reputable Nubenegra label. Their album combines rock instrumentation and ethnic percussion with Colombian folk rhythms and melodies. Their seductive debut album is self titled: La Manigua. Get the CD from www.nubenegra.com.
Saúl Rayo and Cocina del Mundo is a California jam band with a world edge. Led by guitarist-singer Saúl Rayo, the group plays jam rock combined with world percussion and a brass section. There is jam rock, Cuban son, R&B, reggae, and bluesy guitar solos. Rayo sings both in English and Spanish. The title of the album is Sauce from the Kitchen.
Author:
World Music Central News Department
World music news from the editors at World Music Central