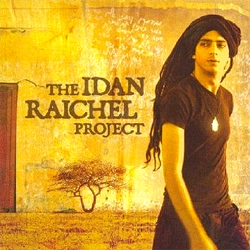 New York (NY), USA – While recent headlines are dominated by news of conflict and war in the Middle East, an Israeli musical collaborative has achieved success by looking beyond intercultural differences and celebrating the value of diversity.
With its blend of traditional Ethiopian folk music, Arabic poetry, Yemenite chants, Biblical psalms and Caribbean rhythms, The Idan Raichel Project has already taken Israel by storm with multiple number one hits and triple platinum sales.
On November 7, 2006, the recently formed record label Cumbancha will present the powerful music of The Idan Raichel Project to the world with an international CD release of the Idan Raichel's Project.
The Idan Raichel Project is the brainchild of Israeli keyboardist, composer, producer, and arranger Idan Raichel, who invited over 70 different musicians from a wide variety of backgrounds to participate in the recordings. In particular, Raichel has long been fascinated by the music of Israel's growing population of Ethiopian Jews, and many songs feature members of Israel's Ethiopian community.
The recordings also include Arab musicians, traditional Yemenite vocalists, a toaster and percussionist from Suriname and a South African singer, among others.The Project released its first album in Israel in 2002 and quickly became one of the biggest success stories in the history of Israeli popular music.
The haunting Ethiopian chorus of the first single, "Bo'ee" (Come With Me), sounded completely unlike anything most Israelis had heard before. The groundswell of interest propelled the album to heights rarely seen in the local music scene and firmly established Idan Raichel as a new type of Israeli pop star. Now a musical icon in the Israeli community worldwide, The Idan Raichel Project has performed to sell-out crowds in prestigious venues in Paris, Brussels, New York, Los Angeles, Singapore and beyond.
The international release of The Idan Raichel's Project's recordings promises to introduce a wide new audience to the electrifying work of this unique musical collective. The Project offers a new vision for how Israelis, their neighbors in this volatile region, and people all over the world, can cherish their individual cultural traditions, celebrate their differences and through respectful collaboration create new and inspiring expressions. "Our ability to live in peace with one other depends on our learning to appreciate and respect each other's differences," notes Idan. "The way forward is not by trying to change your neighbor, but by accepting him and recognizing that we are all looking for the same things in life: bread, water, spirit, respect and love."
Founded by Jacob Edgar, the longtime head of A&R and music research at Putumayo World Music, Cumbancha is a new record label that seeks to present exceptional artists from around the globe whose work merits attention by a wider public. "We often say at Putumayo that doing compilations was like dating, and signing artists is like getting married," says Edgar. "After years of flirting with some of my favorite artists, it's nice to finally make some commitments and settle down!"
The Idan Raichel Project will be released in conjunction with a special Putumayo World Music collection entitled One World, Many Cultures, which focuses on cross-cultural musical collaborations and also features appearances by Willie Nelson, Ziggy Marley, Taj Mahal, and Youssou N'Dour, among others. A portion of the proceeds for One World, Many Cultures will go to support the non-profit organization Search For Common Ground, which works to transform the way the world deals with conflict – away from adversarial approaches and towards collaborative problem solving.
Tour dates:
Nov. 12, 2006 Washington DC – 9:30 Club
Nov. 13, 2006 New York, NY – BB King's
Nov. 15, 2006 Solana Beach, CA – Belly Up
Nov. 16, 2006 Los Angeles, CA – Wilshire Theater
Jan. 28, 2007 Miami, FL – Carnival Center
Buy the CDs:
Idan Raichel's Project & One World, Many Cultures
Author:
World Music Central News Department
World music news from the editors at World Music Central