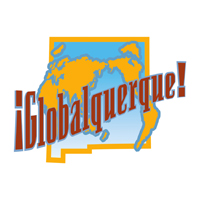 Albuquerque (New Mexico), USA – ¡Globalquerque! is New Mexico's 2nd annual celebration of world music and culture. This year's edition will be held September 23 and 24, 2006.
¡Globalquerque! is a weeklong, statewide celebration of international culture with elements spanning the entire state, culminating in the two-day festival presented in partnership with the National Hispanic Cultural Center. The festival
includes educational workshops, community outreach events, foreign films, a global village and the best in world music on three distinct stages.
¡Globalquerque! features 16 distinct artists from around the world including representative artists from New Mexico's varied musical traditions. There will be 3 distinct stages: the intimate Salón Ortega; the state-of-the-art 691-seat Albuquerque Journal Theatre; and the outdoor Plaza Mayor.
Confirmed performers include:
Kiran Ahluwalia (India)
Charanga Cakewalk (USA/Mexico)
Chirgilchin (Tuva)
Curumin (Brazil)
Jay Begaye (Diné Nation [Navajo])
Gjallarhorn (Finland)
Les Yeux Noirs (France/Judaic/Gypsy)
Aurelio Martinez (Honduras)
Oliver Mtukudzi (Zimbabwe)
Native Roots (Multi-Nation Native American /New Mexico)
Nosotros (New Mexico)
Prince Diabaté (Guinea)
Red Stick Ramblers (USA)
Shooglenifty (Scotland)
Slonovski Bal (Balkan)
Trio Jalapeño de Antonia Apodaca (New Mexico)
Saturday September 23 (12 PM – 4 PM) family-focused entertainment including music, street performers, instrument making, a World Game Tent, International Dance Classes (African, Samba, Belly Dance, Hula and more) and workshops on international music and culture, and the Global Village.
Sunday September 24 (12 PM – 4 PM) with Master instrument classes (16 years old and up), International Dance Classes, entertainment and educational workshops on international music and culture, including the Global Village. (Please note, that while free, pre-registration is required for Master classes as size is limited).
· The Global Village featuring food, music and crafts from New Mexico's diverse local ethnic communities and beyond running during both the free events and the evening ticketed events.
· The Global Village stage featuring free day performances and workshops.
· Screenings of the films Festival In The Desert (PRI's Afropop Worldwide) and Baaba Maal: A Documentary (Palm Pictures) at the NHCC.
· ¡Globalquerque! at The Guild: A weeklong film series (September 15-21) of international film, video and culture at The Guild Cinema, Albuquerque, NM
· ¡Globalquerque! in Santa Fe: A preview concert event Friday, September 22 featuring Kiran Ahluwalia (India), Charanga Cakewalk (Texas/Mexico) and Yjastros
(New Mexico) at The Lensic Theater in Santa Fe in partnership with the New Mexico Department of Tourism
· ¡Globalquerque! in Old Town: A FREE preview event Wednesday, September 20 on Albuquerque's Old Town Plaza featuring three local world music acts: Kulintang Ensemble of Albuquerque (Traditional Filipino music and dance) The Rebbe's Orkestra (Klezmer, Middle Eastern, Sephardic, Balkan and more)and The Lost Tribes of Mardi Gras (High energy percussion and samba dance)
· Pre-festival concerts with 2006 performer Slonovski Bal (Balkan) at New Mexico State University (Las Cruces) and San Juan College (Farmington).
2006 sponsors of ¡Globalquerque! include: The City Of Albuquerque, The Bernalillo County Commissioners, NM Music Commission, Hilton Albuquerque, KASA FOX-TV, KUNM-FM, KBAC-FM, Albuquerque The Magazine and Southwest Airlines.
Author:
World Music Central News Department
World music news from the editors at World Music Central