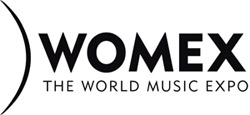 Berlin, Germany – The Womex judges met back in May. One of the seven judges, Martin Morales, was excused at the last moment due to personal matters. The selection of artists for the showcases is made more difficult each year as Womex' track record for launching and sustaining careers grows – along with the number of proposals. This year there were over 600. Each and every one was listened to and evaluated, all in a single weekend.
"Proposals have been flooding in," mused Ros Rigby, the jury chairman, halfway through the weekend marathon. "It's a great sign of the health of the world music industry worldwide. It's something that I'm really pleased about. The fact that it gives the jury a bit of a problem is a separate matter. But it's wonderful."
The result? Bogdan Benigar said, "We chose most artists with consensus or with great majority. I believe that there's a good balance between known and unknown, modern and traditional, loud and quiet in the final list, and there are also some surprising pickings, which is always good."
Here is the first installment, with other artists to be confirmed shortly.
– Adjágas (Norway)
– Afel Bocoum & Alkibar (Mali)
– El Gran Silencio (Mexico)
– El Tanbura (Egypt)
– Juan Carlos Cáceres (Argentina)
– La Etruria Criminale Banda (Italy)
– Niyaz (Iran/Canada/USA)
– Petrona Martínez (Colombia)
– Salsa Celtica (UK/Scotland)
– The Silk String Quartet (China)
– Tomás San Miguel & Txalaparta (Basque Country/Spain)
– DJ Awal (France)
– More to be announced soon…
"I'm really interested in seeing them live," jury member Katja Lucker said after the selection was formalized. "We made a great selection, but I hope I will be surprised in a good way when I stand in front of the stage and see the bands playing. It's what we're expecting. I'm looking forward to it."
Author:
World Music Central News Department
World music news from the editors at World Music Central