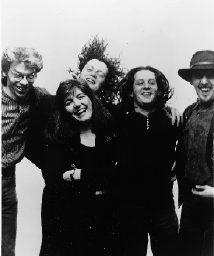 Sacramento (California), USA – /PRNewswire-FirstCall/ – Digital Music Group, Inc. (NASDAQ:DMGI) , a content owner and distributor of digital music recordings focused on past-hits, out-of-print, back catalog, and independent label recordings, today announced completion of the acquisition of Green Linnet Records, a leading Celtic music label, and its affiliated World music label, Xenophile. Under the terms of the acquisition, DMGI acquired the master recordings of the Green Linnet catalog and will sell these recordings
through online music stores worldwide. As part of the master recordings, DMGI will own both the digital rights and the rights to license these songs to third parties for physical album production. Previously, DMGI had a short-term agreement with Green Linnet covering digital distribution only.The Green Linnet catalog includes over 2,400 tracks from leading Celtic artists such as Niamh Parsons, Old Blind Dogs, Lúnasa,Patrick Street, and Tannahill Weavers.
"We're very excited to have Green Linnet as part of the growing list of music labels we own or distribute," said Mitchell Koulouris, Chief Executive Officer of DMGI. "The digital music marketplace is a great way for consumers everywhere to find and experience all types of music, including Celtic." Additionally, DMGI intends to release portions of the Green Linnet catalog through ringtone, mastertone, and over-the-air download sales channels as they are added as part of the Digital Music Group distribution network.
Founded over 30 years ago, Green Linnet has been the home to many Celtic artists worldwide. "Green Linnet happened because 30 years ago I was lucky to be in the right place at the right time and heard a fiddle in the best of settings — a tiny pub, dirt floor, deep in the West of Ireland," said Wendy Newton, President of Green Linnet. "Instantly addicted, I thought if I could bottle and sell the way the music made me feel I could probably get a whole generation hooked! Now here comes Digital Music Group, right there on the cusp of tomorrow, also in the right place at the right time. I'm thrilled to pass the Green Linnet torch to such a sharp team of innovators."
About Digital Music Group, Inc.
Founded in 2005, Digital Music Group, Inc. (NASDAQ:DMGI) is focused on helping consumers worldwide to experience more music, in more ways. Digital Music Group acquires the digital rights to music recordings and processes these recordings into digital format for distribution to online music stores such as Apple iTunes Music Store, MSN Music, RealNetworks, Napster, Wal-Mart Music and
Yahoo! Music, where they are available for purchase by consumers via downloading. For more information, visit www.digitalmusicgroupinc.com.
Author:
World Music Central News Department
World music news from the editors at World Music Central