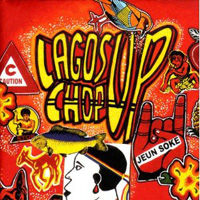 Various Artists – Lagos Chop Up (Honest Jon's Records HJR CD15, 2005)
Various Artists – Lagos All Routes (Honest Jon's Records HJR CD17, 2005)
Nigeria is home to numerous greats of African music, many of whom were inspired to creative heights by the prosperous, upbeat mood of the 1960s, when their country and many around them were newly independent.
Nigerian music of the mid-'60s to early '80s sought to combine traditional and modern in ways that brought out the best of both. These two releases are chock full of not only some of the best examples of
that duality, but also some of the hottest African rare groove you can get ahold of.
The styles represented are familiar ones to African music listeners. There's highlife, the guitar-and/or-horn-driven genre that came about when colonial ballroom dances got a much-needed kick with the addition of homegrown rhythms and intricate arrangements. Apala and fuji, styles built around percussion and voices and performed by Nigeria's Yoruba Muslim population, are here as well.
Yoruba rhythms are likewise at the heart of the pulsating juju music in which multiple guitars are also prominent, and finally there's the highlife/jazz/funk/soul fusion known as Afrobeat. Lagos, Nigeria's largest metropolis, was a hot spot for all of these.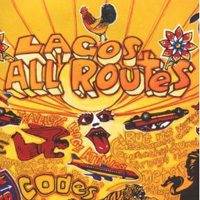 "Chop up" is a Nigerian pidgin English term for an abundant feast, and if you've an appetite for classic African sounds, you'll find tremendous satisfaction here. Some bigger names (Ebenezer Obey, Oliver DeCoque, Haruna Ishola) are sprinkled in among a majority of lesser-known ones, but every track, lengthy or short, explodes with heavenly fire.
There are seemingly endless riches to savor in terms of vocals, guitars, percussion, horns and altogether soaring performances, so much so that singling out any particular song or artist is entirely unnecessary. A lot of this stuff reminds me of why Nigeria was my starting point for getting hooked on African music. Even if you need no such reminder, you need these two collections.
Buy Lagos Chop Up and Lagos All Routes.
Author:
Tom Orr
Tom Orr is a California-based writer whose talent and mental stability are of an equally questionable nature. His hobbies include ignoring trends, striking dramatic poses in front of his ever-tolerant wife and watching helplessly as his kids surpass him in all desirable traits.