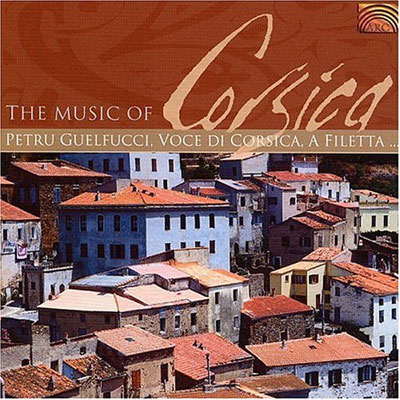 Music of Corsica (Arc Music)
A Filetta – Intantu (Auvidis/Silex) & Si Di Me (EMI France)
I Muvrini – Pulifunie (Higher Octave)
When I first started researching Corsican polyphony during the spring and summer of 2005, I came across a handful of recordings. I reviewed the recordings for my site Cranky Crow World Music, but I must admit my first efforts in exploring this wonderful vocal tradition are naive at best. I am a determined and persistent person however, so I kept exploring to see where all of this would lead.Last November I decided to contact the Seattle-Bellevue based community radio station and pitch a segment about Corsican polyphony for the station's weekly show, The Old Country. Shortly, after that point, I began work on the script.
Now, a year after I dove into Corsican polyphony I am happy to announce that the pre-recorded segment on Corsican polyphony will air on The Old Country on April 30, 2006, 7 p.m. Standard Pacific Time and the show will stream online at http://kbcs.fm.
In the meantime, here are short reviews of some of the performers who will appear on the show. Although I feel that I know a lot more now about Corsican polyphony than I knew last summer, I still have a long way to go. Perhaps, this is one of those lifelong quests. And a quests that some of you will be joining, (if you haven't already), once you hear this gorgeous music.
To be honest, the best way to learn about Corsican polyphony is to learn the Corsican language and discuss the music with Corsican polyphony vocalists. The rest of us are merely grappling in the dark with a tiny flashlight to illuminate
the journey.
The Music of Corsica (Arc Music)
"The beauty island" of Corsica is known for its gorgeous mountain terrain and for its haunting polyphony. The French island situated in the Mediterranean might look like a vacationer's paradise, but much political tension exists on this island which over the centuries had been conquered and conquered again by various invaders or bordering neighbors.
The Corsican people, however speak their own language along with French and they have passed down their history and national Corsican pride through oral traditions such as polyphony. Many themes include, love, faith, work, misfortune, exile, war and struggle. The polyphony on this compilation, The Music of Corsica performed by Petru Guelfucci, Voce Di Corsica, A Filetta and others is extremely somber, yet assionate. A few sprightly Italian and Greek sounding instrumentals performed by I Amici and I Cignali take the edge off some of the more intense songs.
Sacred and secular songs appear on this disc which include liturgical text, laments, madrigals, paghjella and other types of polyphony. Some of the most popular names in Corsican music such as Petru Guelfucci, one of the founders of the controversial Canta U Populu Corsu who brought the formerly banned Corsican language back to the people. Preserving one's heritage and language weren't always welcome and led to violent confrontations.
A Filetta from the heart of Balagne, whose name means fern sings sacred and secular songs. They are quoted in the CD liner notes, "Life, fundamentally, is nothing else than a little time for learning to love." While this group of vocalists is faithful to its heritage, the musicians have collaborated on movie soundtracks and stretched the boundaries of Corsican polyphony.
A Filetta – Intantu (Auvidis/Silex) & Si Di Mè (EMI France)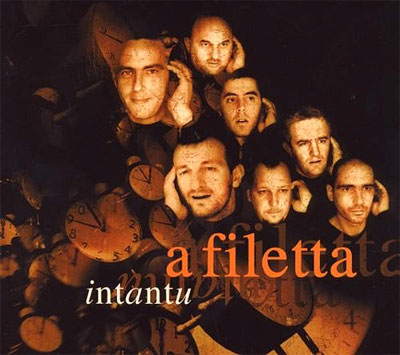 Intantu (2002) features 7 male voices, led by Jean-Claude Aquaviva, performing
polyphony a cappella. The CD strikes a balance between secular polyphony, Paghjella, A Paghjella di L'Impiccati and the heart stopper, Sumiglia and sacred polyphony, Kyrie, sub tuum and u sipolcru. The chants are both traditional and original compositions. The u boldu (provides bass drone), the prima (sings the main melody) and the terza (brings in a counter melody with embellishment and ornamentation) create the musical magic that appears on this disc.
At times, the music feels like walking into an ancient sanctuary and other times, the vocals resemble Early Music instrumentation such as in the case of, the lilting vocals on E Loche. Polyphony falls closer to the vocal equivalent of an orchestra than it does traditional choir music. If one wants to get a feel for Corsican polyphony or just dive right in, Intantu with its blend of traditional, secular and sacred polyphony as well as, original work would be a good place to start.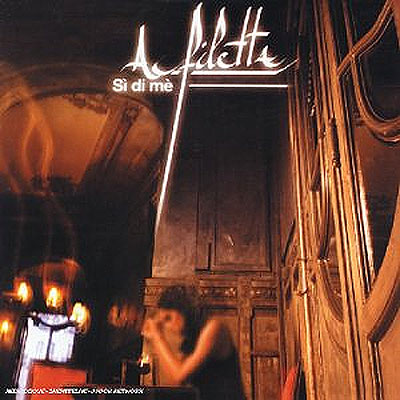 I imagine that A Filetta's 2003 recording, Sì Di Mè surprised a few people upon
its release. It is a complex tapestry of vocal and instrumental arrangements that features the Bulgarian Symphony Orchestra, 4 guests vocalists including one mezzo-sopranos (Japanese Marie Kobayashi), piano, percussion, bass, electric and acoustic guitar, alto vocals by the young Marie Jo Allegrini, strings, drum and accordion. The sources for the songs include film soundtracks, sacred liturgy and a theatre production.
Various themes are explored. Some of the material is polyphony and some of it features solo or duet vocals. The most amazing songs are the ones that weave polyphony vocals with a wider polyphonic instrumental arrangement.
It's a gorgeous recording that falls closer to Western classical music than a folk tradition. Although A Filetta's vocals are lush in their own right, meaning they do not need instrumental arrangements, this musical arrangement further augments the groups' passionate and stunning vocals. Both the monody and polyphony that appears on the disc are appreciated.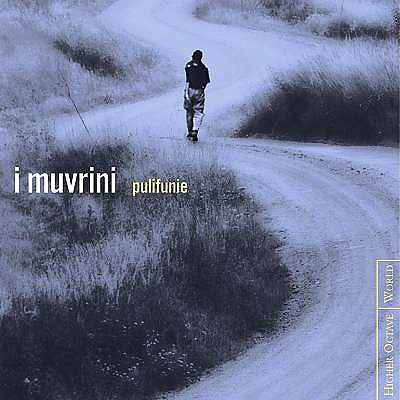 I Muvrini's Pulifunie (polyphony) features 8 traditional tracks and three
contemporary and sacred and secular polyphonic songs. All of the songs except, Terra and Una Antra Matina are sung a cappella and sound like they are being sung in a cave or a large cathedral, yet were recorded in a studio. English historian Dorothy Carrington upon hearing Corsican polyphony for the first time cited, "it was like hearing a voice from the depths of the earth; a song from the dawn of time; from a beginning that one never dares believe is accessible." (Rough Guide to Corsica–book).
The songs here can be described as dissonant, certainly breath taking, complex, sad and stunningly beautiful. This music shakes you out of complacency. Do not ever mistake Corsican polyphony for background music because it immerses us in all our 7 senses.
The above short reviews are extracts from Cranky Crow World Music where you will find the full-length reviews of these and other Corsican vocalists.
Author:
PatriciaHerlevi
Patricia Herlevi is a former music journalist turned music researcher. She is especially interested in raising music consciousness. She is looking for an agent and publisher for her book Whole Music (Soul Food for the Mind Body Spirit). She founded and hosts the blog
The Whole Music Experience and has contributed to World Music Central since 2003.