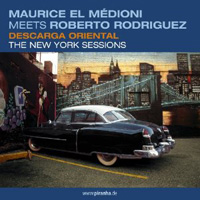 Maurice El Medioni Meets Roberto Rodriguez – Descarga Oriental (Piranha CDPIR2003, 2006)
The Afro-Semitic Experience – Plea for Peace (Reckless DC Music RMCD-1052, 2005)
Think of Jewish music and you may think of Sephardic tradition, high-energy klezmer, sacred cantors, borscht belt campiness or reception hall horas. But as with every other not-so-easily-defined category, there is more than meets the ear. While one can certainly find music with a distinct "Jewishness" (for lack of a better/more PC term), the fact of the matter is that, from ancient times to today, Jewish-rooted music and musicians have mixed and matched with other styles and traditions in a myriad of ways.
Am I going to give a historical overview rife with details? Thankfully not, although Moorish Spain alone would merit a lot of ink. Am I going to give at least a couple of current examples? Well, yes.
Algerian Jewish pianist Maurice El Medioni was born in the port city of Oran 77 years ago and presently makes his home in Marseilles, France. In his decades of playing he's shown a flair for numerous types of music both reflective of his heritage and not. He is perhaps best known to world music audiences for giving the piano a home in the Arabic-rooted Algerian pop style known as rai, including work with rai superstar Khaled.
In 2005 he teamed with Cuban percussionist Roberto Rodriguez, an exile in Florida by the age of nine whose early musical training included playing social functions in Miami's Jewish community before going on to accompany such notables as Ruben Blades, Paul Simon, Cachao and Mark Ribot.
The resulting El Medioni/Rodriguez collaboration, Descarga Oriental, is a dazzling, masterful work of fusion that matches the tartness of El Medioni's piano and organ with Rodriguez' multi-tracked Latin percussion.
Living up to its title in spades, the disc is equal parts North African, Afro-Cuban, jazz and just plain inspired give and take that's a perfect fit throughout all its nine lengthy tracks. El Medioni did the composing, Rodriguez the arranging and producing, and supporting players on bass, tres, trumpet, darbuka and vocals help put the Maghreb/Iberian/New World connection firmly into place. An absolute must-have CD.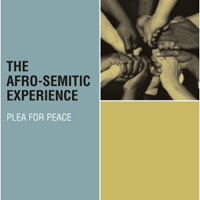 Based in Connecticut and with a sound every bit as varied as their name implies, the Afro-Semitic Experience are an instrumental sextet who wonderfully combine musical, cultural and spiritual facets on Plea for Peace.
They're just as likely to break into a joyous gospel-style riff as a slippery klezmer excursion or a Latin groove, drawing upon traditional and original music to create their barrier-breaking pieces. Sax, clarinet, flute, violin, piano, bass, lap steel guitar and various drums and percussion are among the instruments employed.
Though there are no lyrics, each track has an underlying spiritual message of unity, underscored by the way the group trades off jazzy solos or chugs along with a colorful ensemble energy that would sound at home in a club, church, temple or African village. This isn't just great world music, this is music that's about bringing worlds together.
As the band states in the liner notes, "We are musicians and what peace we bring is through music- so that will have to do." Believe me, it does just fine. Recommended.
Author:
Tom Orr
Tom Orr is a California-based writer whose talent and mental stability are of an equally questionable nature. His hobbies include ignoring trends, striking dramatic poses in front of his ever-tolerant wife and watching helplessly as his kids surpass him in all desirable traits.