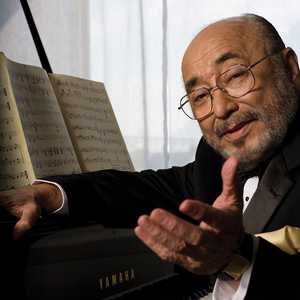 Chicago, USA – Eddie Palmieri and the Afro Caribbean All-Stars will be playing two nights, with two shows per night at HotHouse. Concerts will be held Thursday
March 30 at 7:00pm $35 in Advance, $40 at the door, (21 & Over); Thursday March 30 10:30pm $35 in Advance, $40 at the door, (21 & Over); Friday March 31 11:30pm
$35 in Advance, $40 at the door, (21 & Over); and Friday March 31 8:00pm $35 in Advance, $40 at the door, (21 & Over). HotHouse is located at 31 East Balbo Chicago, IL 60605. (312) 362.9707.The world has long admired the Harlem-born, eight-time GRAMMY Award -winning Eddie Palmieri as one of the foremost Latin Pianists of the last half-century.
His ability to fuse the rhythms of his Puerto Rican heritage with the jazz influences of Thelonious Monk and McCoy Tyner made him an immediate hit when he played New York's Palladium Ballroom in the 1950s and '60s. He has continued to roll on with stylistic innovations over the years, creating classic Tico albums and later mixing salsa with R&B, pop, rock, Spanish vocals and more
jazz improvisation.
The Afro-Caribbean All-Stars include Giavanni Hidalgo, widely acknowledged as one of the greatest congueros of our time whose skill and technique are admired by percussionists around the world. Not enough can be said about his resume and impact on the world of percussion.
Brian Lynch has played with the best of them, from Horace Sliver and Art Blakey to Hector Lavoe and Eddie Palmieri.
Conrad Herwig is one of New York's more prominent young progressive/mainstream trombonists. His exploration of those connections between jazz and Latin music have lead to the seminal release of "The Latin Side of Miles Davis".
Alto saxophonist Donald Harrison exhibits a deep respect for the entire jazz tradition. But his style also reflects African, Latin and modern influences, the avant-garde, and his own personal experiences from his New Orleans background.
John Benitez and Horacio "El Negro" will be replaced last minute with José Santiago and José Claussell respectively.
Author:
World Music Central News Department
World music news from the editors at World Music Central