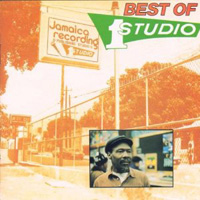 Various Artists- The Best of Studio One, Vol. 1 (Heartbeat 11661-7801-2, 2006)
Various Artists – Full Up: More Hits From Studio One (Heartbeat 11661-7802-2, 2006)
Various Artists – Downbeat the Ruler: Killer Instrumentals From Studio One (Heartbeat 11661-7803-2, 2006)
Anyone with a knowledge of reggae knows how crucial producer Clement "Coxsone" Dodd's Studio One was in the history of Jamaican music. It's almost absurd to try to list the many classic reggae artists who rose to fame as the result of recordings made with Dodd at the controls. But if a reminder is in order, these three CDs, focusing on Dodd's post-ska '60s and '70s work, do much more than merely suffice. Reissues of collections originally released on vinyl in the '80s and now sweetened with extra tracks, they're homegrown Jamaican rocksteady and reggae at their leanest and hardest.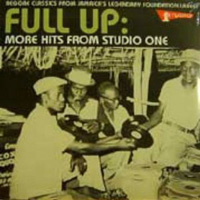 The Best of and Full Up volumes showcase prime songs by some of the individual singers and vocal groups who made a splash at Studio One, among them Larry Marshall's "Throw Mi Corn," John Holt's "I Don't Want to See You Cry" and "A Love I Can Feel," Sugar Minott's "Oh Mr. D.C." (in a wicked extended mix), the Cables' "Baby Why" and "What Kind of World," the Paragons' "Danger in Your Eyes," Marcia Griffiths' "Melody Life" (showing what an accomplished vocalist she was before being one of Bob Marley's I-Threes) and on and on.
Prior to establishing his own studio, Dodd was an afficionado of of American soul and R&B, and those influences permeated his production sound and the singing styles of many artists he recorded. Other emerging trends in Jamaican music are evident as well, including the rise of Rastafarianism (heard in songs by the likes of Culture, the Gladiators, Willi Williams, the Ethiopian and Judah Tafari Eskender), the deejay/talkover style (Michigan and Smiley, Lone Ranger) and a longstanding love for cover versions (Norma Fraser's "The First Cut is the Deepest").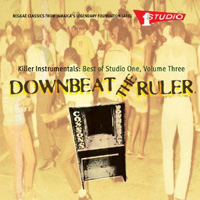 The third volume, Downbeat the Ruler, is an earful of tight, intricate instrumental tracks, many of which were reprised repeatedly in reggae after first gracing hits at Studio One. Coxsone employed several in-house bands made up of Jamaica's finest players, and these examples of their work show how essential the rhythms were in the service of the singers and vice versa. "Killer" indeed.
Clement Dodd passed away in 2004, and though other Jamaican producers (Duke Reid, Leslie Kong, Lee Perry, etc.) helped make reggae a key force in world music, there's no shortage of people who would declare Coxsone, warts and all, the very greatest. These three discs, all absolute essentials for anyone who loves or even likes reggae, back up such claims with timeless excellence.
Buy the CDs:
Author:
Tom Orr
Tom Orr is a California-based writer whose talent and mental stability are of an equally questionable nature. His hobbies include ignoring trends, striking dramatic poses in front of his ever-tolerant wife and watching helplessly as his kids surpass him in all desirable traits.