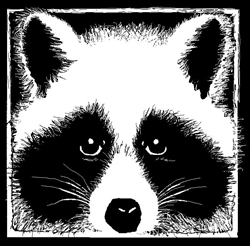 Wilkesboro (North Carolina), USA – MerleFest 2006, the largest American roots music gathering, will feature three outstanding instrument contests during the first two days of the April 27-30 event. Any MerleFest 2006 ticket holder except for past champions and artists performing at MerleFest may
enter these competitions for guitar, mandolin, and banjo. For each contest, twenty registrants will be randomly selected from all those who register on time. The twenty so chosen for each contest will join the second and third place finishers from last year in the competition. Only the actual contestants may wait in line, no substitutes or placeholders.Merle Fest will again present a major league guitar summit, the 15th Doc Watson Guitar Championship.
This high profile contest for acoustic, flatpick guitarists will happen on Friday afternoon, April 28, from 3:00 until 5:45 PM at The Student Center Lounge on the Wilkes Community College campus. Registration takes place in the Student Center lobby between 1:30 and 2:30 PM on Friday.
The winners of the Doc Watson Guitar Championship will receive prizes of the very highest order. Cash prizes are sponsored In Memory of Bruce G. Sanders, late of Greensboro, North Carolina. Gallagher Guitar of Wartrace, Tennessee, built Doc's personal guitar and Don Gallagher continues the family tradition, so it's no surprise that the champion will receive a Gallagher. From San Diego, California, Taylor Guitars, have earned a sterling reputation in the hands of such practitioners as Dan Crary and our second place winner.
Third place receives a Deluxe Calton Guitar Case, courtesy of Lonesome Pine Studios from Deep Gap, North Carolina. The champion will perform on the Cabin Stage on Saturday. Previous champions include Kenny Smith, a long time member of the Lonesome River
Band.
Registration: for the twelfth annual MERLE WATSON BLUEGRASS BANJO CHAMPIONSHIP takes place in the Student Center Lobby at Wilkes Community College between 8:30 and 9:30 AM on Friday, April 28. The competition begins at 10:00 AM. In keeping with Merle Watson's identification with the 5-string banjo and North Carolina's fame for having spawned the bluegrass three-finger style, this event has become one of the nation's foremost banjo contests. Offered as top prizes are a Gibson Earl Scruggs Standard Model Banjo or Deering Calico banjo. First place winners will also perform on the Cabin Stage before the festival audience on Saturday. First place receives a choice of one of the two prize banjos and a check for $300. Second place earns the remaining banjo and a check for $200. Third place receives a check for $50 and a Deluxe Calton Guitar Case, courtesy of Lonesome Pine Studio from Deep Gap, NC. Cash prizes are sponsored by Waverly Tuning Machines, a division of Stewart-MacDonald. Previous champions include Cody Kilby.
MerleFest presents the tenth annual Merlefest Mandolin Contest from 3:00 until 5:45 PM on Thursday, April 27, at The Student Center Lounge on the Wilkes Community College campus. Registration: takes place in the Student Center lobby between 3:00 and 4:00 PM on Thursday. The Grand Prize includes $300, a Gibson F-5G Mandolin, awarded by Gibson USA, and a performance on the Cabin Stage.
Second-place prize includes $200 and a Gibson F-9 Mandolin; third prize – $50 and a Calton Mandolin Case, courtesy of Lonesome Pine Studio from Deep Gap, North Carolina. Both mandolins carry a lifetime warranty. D'Addario Strings sponsors the cash prizes. Previous champions include the acclaimed Johnny Staats and Ashby Frank.
MerleFest 2006 will also include two events for songwriters. The popular Songwriters' Coffeehouse, sponsored by AccuCopy, again happens on Friday evening, April 28. Songwriters selected by lot from on site registrants on site will share the stage with singer-songwriters performing at MerleFest. Recorded entries for the Chris Austin Songwriting Contest must be received by March 4, 2006. A panel of Nashville music industry figures will evaluate all the recorded entries, choosing three finalists in each of four categories: bluegrass, country, gospel, and general. Finals will take place at MerleFest 2006 on April 29 with songwriters performing at the festival judging. At MerleFest finalists receive 4-day tickets and lodging within thirty miles of the event.
The first place contestants will perform for the main stage audience. For entry information, please call 800-799-3838 or visit the web sitewww.merlefest.org. All entries must be submitted on tape or CD with entry fee and an official entry form to The Chris
Austin Songwriting Contest; PO Box 121855; Nashville, TN 37212 or submitted on line through www.sonicbids.com/chrisaustinsongcontest. Entries without completed entry form and fee will not be judged. Chris Austin Songwriting Contest sponsors include Thomas Fisher of Morgan-Keegan, Fishman Transducers, SonicBids, Acoustic Guitar, D'Addario, and Epiphone.
Festival coordinators previously announced an extraordinary talent roster for MerleFest 2006, the 19th annual festival in celebration of the music of the late Merle Watson and his father Doc Watson presented by Wilkes Community College on April 27 30, 2006 on its campus in Wilkesboro, North Carolina.
Among those previously announced as joining Doc Watson and Merle's son Richard Watson for MerleFest 2006 are Rory Block; David Bromberg Quartet; Alison Brown Quartet; Sam Bush Band; Guy Clark; John Cowan Band; Jerry Douglas Band; Béla Fleck & The Flecktones; Emmylou Harris; Hot Tuna; Robert Earl Keen; The Lee Boys; Laura Love Band; Nickel Creek; John Prine; Tony Rice Unit; Peter Rowan; Darrell Scott; Mike Seeger; Pete Seeger; Larry Sparks & The Lonesome Ramblers; Gillian Welch; and The Waybacks featuring special guest Bob Weir. MerleFest will
also welcome the Woody Guthrie tribute Ribbon of Highway Endless Skyway, along with individual performances by tour members Slaid Cleaves, Eliza Gilkyson, Jimmy LaFave, and Sarah Lee Guthrie and Johnny Irion. Wilkes Community College has presented MerleFest since 1988.
Those with Internet access may acquire their tickets easily by visiting www.merlefest.org. Those without Internet access may purchase tickets by calling 1-800-343-7857 (US only) or 336-838-6267 (non-US) from 10 AM through 4 PM, EST, weekdays. Tickets may also be ordered by fax (336-838-6277) and mail (MerleFest; P.O. Box 1299; Wilkesboro, NC 28697). Those interested in volunteering for MerleFest should call 336-838-6292. Vendor info: 336-838-6292. Sponsor info: 336-838-6423.
Major MerleFest 2006 sponsors include BluegrassCountry.org; Burger King; C&J LP Gas Company/G&B Energy; Cedar Creek Custom Case Shoppe/TKL; Charter Communications; Chetola Resort at Blowing Rock; Collings Guitars; Curtis Media; Deering Banjo Company; First Quality Musical Supplies; GHS Strings; Gibson Musical Instruments; Hardees/Dermox; Homespun Tapes Ltd.; iBluegrass & The
Acoustic Network; J D'Addario & Co; John Pearse Strings; Knee Deep in Bluegrass; Lowe's Home Improvement Warehouses; mvyradio.com; Pepsi Bottling Ventures LLC; Sprint; Stelling Banjo Works; Sugar Hill Records; Taylor Guitars; Tyson Foods, Inc.; WBRF Radio; Western Beat Entertainment; WFMX 105.7 FM; Winston-Salem Journal; WNCW Public Radio; WUNC 91.5 FM; and WXII-TV 12.
Author:
World Music Central News Department
World music news from the editors at World Music Central