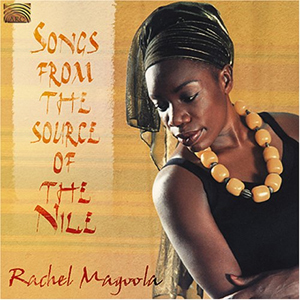 East Grinstead, UK – ARC Music has released Songs from the Source of the Nile by Ugandan singer Rachel Magoola. The album includes pop tracks based on tribal traditions; with elements of taarab and Soga rhythms merged with Congolese guitar, reggae and zouk in full Ugandan vibe.
Rachel Magoola has been a top feature in Ugandan newspapers. In a New Vision
poll, she was voted one of the 100 most influential women for 1998-9. She was
also voted one of Uganda's top 25 celebrities 2001. Having performed with Uganda's top act The Afrigo Band (1989-2001), Rachel Magoola started her own successful solo career with four solo albums. She has been searching beyond Africa for new influences and has been giving Uganda some of the top tunes it has been dancing to.
Buy Songs from the Source of the Nile
Author:
World Music Central News Department
World music news from the editors at World Music Central