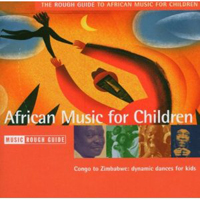 The Rough Guide to African Music for Children (World Music Network RGNET 1166 CD, 2005)
The Rough Guide to Latin Music for Children (World Music Network RGNET 1167 CD, 2005)
My own kids (ages 7, 9 and 12) have of course been raised on global music from the time they were in utero, so they had no problem grooving to these two CDs when I played them around the house. Yes, there's a bright, poppish feel to much of the material contained on both discs, but there's also an authenticity that doesn't condescend or try to come across like the world music equivalent of Radio Disney. For example, the African collection not only includes the sparse hardcore funk of Tony Allen, but also a 13-minute soukous track from Zimbabwe's Real Sounds and a vintage Ethiopian offering that's light years away from the sugar-coated fluff aimed at the younger set nowadays.
The Tanzanian rap ofX-Plastaz, the Mahotella Queens' township mbqanga and the a capella parable of Ladysmith Black Mambazo are more obviously kid-friendly while still qualifying as the real deal.
On the Latin disc there's plenty of salsa, merengue and such. You know, the kind of music that's always broken down language, cultural and age barriers.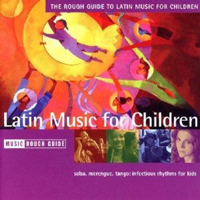 More challenging are the likes of Chango Spasiuk's accordion-driven folk and the moody Afro-Cuban soul of Pancho Quinto, but the album is nicely balanced and sequenced (as is the African one) so that it dances nimbly from one feel to another without coming on too hard or too soft.
In case you haven't already guessed my bottom line, I'll spell it out for you: These are, quite simply, very strong selections of African and Latin music. The fact that they're earmarked for children in no way erases the fact that they'll abundantly please all lovers of the respective genres they represent. So if your inner or outer child feels like dancing to some African or Latin sounds that will heal the blahs that are at times inescapable in childhood or adulthood, these discs are for you.
Author:
Tom Orr
Tom Orr is a California-based writer whose talent and mental stability are of an equally questionable nature. His hobbies include ignoring trends, striking dramatic poses in front of his ever-tolerant wife and watching helplessly as his kids surpass him in all desirable traits.