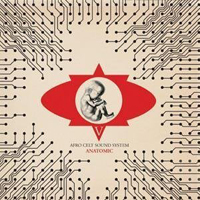 Afro Celt Sound System – Anatomic (Real World 094633180024, 2005)
Various Artists – Celtic Crossroads (Putumayo PUT 243-2, 2005)
Rosheen – Musique Celtique (Compass Records 7 4401 2, 2005)
Is Celtic music still the rage I've heard it once was? Don't ask me. Does it remain a vital part of the global music scene? Well, there's an opinion I can weigh in on. Whether blended, embellished or left mostly to its own devices, there's still plenty of it to contend with.There seems to have been a bit of a backlash against Afro Celt Sound System lately. I've heard grumblings that they're not as cutting edge as they used to be, they've become formulaic, etc. But to my ears they've stayed true to what made them stand out at the time of their 1996 debut- combining the musical roots spelled out in the first part of their name with the contemporary implications of the second part.
Call it formulaic if you want. I prefer to think of it as not fixing what ain't broke. Afro Celt Sound System isn't the Afro Celt's best album (I'd give that nod to 2001's Further in Time), but it is chock full of long, spacious grooves, seamless mixing of electronic and acoustic sounds, ethereal textures that bring tinges of melancholy to the dance and a big, expansive feel that takes ACSS's African/Celtic/techno triptych to many places.
From the delicate unfolding of "When I Still Needed You" (featuring gloriously anguished lead vocals by Dorothee Munyaneza) to the mysterious, echoey "Drake," Anatomic revels in mind-bending, body-moving, emotion-stirring sounds from ethno/techno pioneers whose powers are undiminished.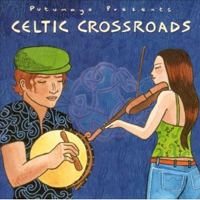 The artists on Putumayo's Crossroads likewise give longstanding Celtic musical motifs a jolt, if not always radically so. Just the right dashes of modern influence permeate these selections from Ireland, Scotland, Wales, France and Canada, showing both adaptability and adventurousness.
Emer Kenny's icy-cool voice finds freshness in an updated traditional ballad, a light techno-murk beds Michael McGoldrick's charmingly rustic flute playing, Mick McAuley puts his own brooding signature on that old favorite "The House Carpenter" and bands like Capercaillie and Peatbog Faeries inject well-placed doses of dance floor attitude into songs featuring the familiar sounds of fiddles, uilleann pipes and such. Seems a trifle forced in spots, but on the whole a very good selection.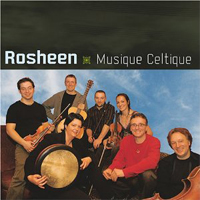 For the purists there's Rosheen, a septet from Quebec who play tart and tasty Celtic music in strictly acoustic style.
Their simply-titled album is mostly traditional songs but a few originals as well. The lead vocals of Lynn Vallieres flow with easy sweetness and the band's attuned instrumental chops (including
exemplary work on mandolin, violin, flutes, guitar and varied percussion) don't miss a trick throughout a colorful selection of jigs, reels and ballads. Not groundbreaking, just some especially fine unspoiled Celtic roots.
Buy Anatomic, Celtic Crossroads, and Musique Celtique
Author:
Tom Orr
Tom Orr is a California-based writer whose talent and mental stability are of an equally questionable nature. His hobbies include ignoring trends, striking dramatic poses in front of his ever-tolerant wife and watching helplessly as his kids surpass him in all desirable traits.