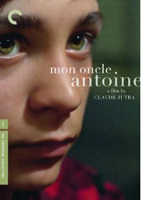 Nouveau Musique Québécois : Bone-Tapping Melodies.
Five years ago, when I was researching Canadian cinema, I came across the Québécois gem, Mon Oncle Antoine by the late Claude Jutra. A particular scene in the film involving a call-and-response song introduced me to traditional music of Québec. A group of country folk and blue-collar workers meet at the local goods store a few days before Christmas. A young couple announces their engagement and soon the Quebecers breakout into musical revelry. Although this scene takes place indoors, it recalled the campfires of our forgotten ancestors that celebrated rites of passages through call-and-response vocals while keeping tempo with their feet and hands. And similar to those rites of passages, this musical celebration would lead to the death of one young man and the coming-of-age of another. And while I cannot speak for the renowned filmmaker Claude Jutra, I would imagine that he also found traditional music of Québec worthy of preservation and acknowledgement.
From what I gather, this French-language music plays a crucial role in defining Québécois culture, history and uniqueness. This particular music would also lead me on a path, exploring traditional music of Québec. And while Québécois musicians and composers have come and gone, these old traditions can still be found throughout Québec and in various French-language communities across the Canadian provinces. Not only that, but its diverse musical influences have redefined Québécois music without borders. Certainly, we can still hear remnants of traditional music from Central France and Brittany in choices of instrumentation, time signatures and various dance styles.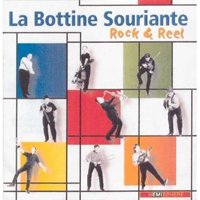 Celtic music of Scotland and Ireland also play a key role with jigs and reels, as well as Acadian culture with its free-flowing kitchen party scene complete with fiddles, accordions, feet and call-and-response vocals. I even heard tinges of American bluegrass, Cajun and Appalachian folk influences. Since music is a living art form and subject to mutation over time, we can hear world music influences, especially with younger musicians that have traveled around the world performing at various music festivals. And veteran groups such as La Bottine Souriante and their accordionist Yves Lambert have also explored other cultures.
The Music:
I have a difficult time describing Québécois traditional music, as would any outsider. However, traditionally, accordion, fiddle, feet, bones, spoons, guitar and mandolin play into its instrumentation as does piano and hurdy-gurdy.
Call-and-response vocals, as well as elaborate harmonies, can also be heard in the recordings. Many of the songs tell stories about farmers, maidens, love, celebration and war. And these stories sometimes date back to the roots of Québécois traditional music. But where do the musical traditions derive from originally? I asked Le
Vent du Nord musician and step dancer Benoit Bourque about the origins of feet, spoons and bones.
"With feet, the origin is French. They used to do it while performing the musette, sometimes wearing bells around their ankles. The way we do it in Québéc is an adaptation of that. Spoons and bones are played in many countries including France, the US, Sweden, Switzerland, England, Ireland, Scotland and Spain."
Spoons and bones might also be gypsy in origin as seen in the French film about gypsies, Latcho Drom.
While Québécois music is sung in the French language, one can hear musical strains from Scottish and Irish Celtic music so I asked Benoît about this Celtic influence.
"The Scots have been among the first people to come to the New World (fur trade). The Irish immigrants came to build the Lachine Canal west of Montréal during the Irish famine and both the Scottish and the Irish influenced the Québécois repertoire."
One might also add that the Celtic music of Brittany and traditional music from Central France also play a key role. And one can even hear strains of Cajun music from Louisiana. And while I am not an expert on Canadian or US musical history, I can see crossbreeding with music from other Canadian provinces, especially the eastern provinces. And as I delve further into the origins of Québécois music, more questions arise that could take several years to answer. And only a visit to Québec would truly provide answers to my questions.
However, here's what I have learned: The storytelling tradition dates back as far as the 1700s, the fiddle was introduced early on and the accordion that was invented in Germany around 1803 eventually was introduced to the New World and Québécois music. Today, accordion is a staple instrument in the traditional music of Québec and accordion-maker and performer Raynald Ouellette organized Le Carrefour Mondial de l 'Accordéon, a popular annual accordion festival held on the first week in September at Montmagny. Interested parties will also find storytelling, dance and other festivals related to traditional music throughout Québec.
In the past, Celtic flute and harp appeared in Québécois repertoire, but rarely appear these days. However, thanks to Nicolas Boulerice (Le Vent du Nord) and others, hurdy-gurdy is making a comeback, though it ever played a large role in early traditional music.
Other non-traditional instruments such as brass (La Bottine Souriante), electric guitar, electric bass and world percussion have been appearing more with the younger performers.
The Old Guard: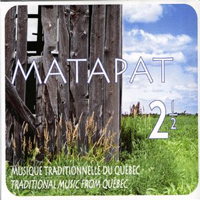 Although music changes with time, a younger generation of Québécois musicians appears to be keeping the flames of their musical tradition alive. I have noticed nods to songwriters and musicians of the past on various CDs that have come my way. For instance the family group from Willow Bunch (Saskatchewan), Hart Rouge, include traditional songs by Arthur Arsenault, Bertrand Gosselin and Jim Corcoran on their recording, Une Histoire de Famille. I also found similar situations upon listening to Matapat, Le Vent du Nord and Norouet's recordings. And I suspect this nod to musicians of the past also takes place on numerous recordings in which I am unacquainted.
Noted singer-songwriters from the past few decades include Jacques Labrecque, Yves Albert, Acadien Edith Butler, Gilles Vigneault, Felix Leclerc, Robert Charlebois and bands, Le Rêve du Diable and La Bottine Souriante. Other musicians worth noting are Paul Piché and Richard Desjardins (folkster compared to early Bob Dylan). The following names and information were found in the Rough Guide to World Music Volume Two. However, stories and songs have been passed down in families from previous centuries and many of those traditional songs appear on the recordings of new artists. Many of the musicians have dedicated themselves to scholarly research of traditional music or came from a lineage of traditional musicians as is the case with musicians from Le Vent du Nord and La Volée D'Castors, to name just two groups.
New Recruits: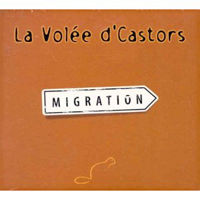 I grew up in a country where youth is synonymous with rock and pop music so it comes as a surprise to me that youth from other cultures play roots music. Yet, I have seen musicians in their 20s, 30s and 40s from Europe, Africa, and other places around the world embrace traditional music. The Finnish group Värttinä provides a good example of traditional music with youth appeal and a visit to most world music festivals provides examples of numerous young traditional groups. However, in a world where the glamour of rock and pop music beckons to young musicians, why would they study, perform and record folk roots music? Bassist-pianist for La Volée D'Castors, Réjean Brunet remarked in an interview that traditional music attracted him because of his musical lineage; other members of La Volée joined traditional dance troupes and eventually picked up instruments.
"It's an old story. Some of them started to dance in a folk troupe of dancers. That was how they got in touch with the music. Then after awhile and after a few years of dancing, they started to play music. One bought an accordion, another one bought a guitar and they started like that. I arrived in this band eight years ago and at that time it was three years old. The band now is eleven years old."
I asked Réjean if Québécois youth exposed to pop music on a regular basis could relate to traditional music.
"We are playing a lot of schools each year and we are playing a lot of concerts and all kinds of events. And the first surprised people are the young people because they just don't know about that music because when you're watching TV you are watching Much Music and you don't see that… Our music is not music in a box, it's not lip-sync. It's real music, with real instruments and real people also. And all of us have our own personality. We each have a different way to sing, a different way to see it and a different way to play it."
Hart Rouge has recorded both rock-pop and traditional albums. The group employs electric guitar along with accordion, Uillean pipes, acoustic guitar and Brazilian percussion on Une Histoire de Famille. Matapat had worked with Québécois and world musicians. And Norouet's bio describes their music as "the turbo-charged fiddling of Stephanie Lepine and tight guitar, driving feet and wild bouzouki of singer Éric Beaudry, bound together and liberated by percussionist Patrick Graham's global rhythms."
Norouet, similar to other younger Québécois groups, provide the traditional call-and-response songs and complaints, but have been noted for bridging the gap between the past and the future. They hail from a nation that has received a multi-cultural facelift in the past twenty years and so music from India, Africa, Europe and other parts of the world have seeped into Canada's traditional music communities. And yet, despite all these cultural influences and the glamour of pop-rock music, Québec boasts both older folk-roots groups and a new wave of traditional groups with youth appeal. It's not the same old song, yet there is a strong historical presence in contemporary Québécois music.
Conclusion:
I am not an expert on Québécois traditional music, but a fan of Canadian music in general. I live far away from Québec and spent the past summer trying to acquire traditional music from Québec because despite the fact that I live in the US and in a nation dominated by pop music, I am attracted to music rooted in history and sung in different languages.
I focused on the handful of artists whose recordings I have heard or groups I have seen perform at festivals because I do not feel comfortable passing on second-hand information. However, readers interested in delving deeper into Québécois music, check out the resources and links given at the end of this article.
In conclusion, I applaud the musicians that keep traditions alive and I hope to attend a "soirée" or two in the future where I can see these traditions in action. In the meantime, I encourage musicians from around the world to keep with their traditions, to keep playing acoustic instruments and to not succumb to the lure of the pop-rock industry. Keep it pure, keep it simple and tell the stories of your ancestors. This way, we will always remember our origins.
Resources:
Le Carrefour Mondial de l'Accordéon,http://accordeon.montmagny.com
Centre Mnémo, www.mnemo.qc.ca (Lists hundreds of dancers, musicians and storytellers by region. Visit its web site or call (819) 472-3608 and ask about the Guide Mnémo).
Folk Alliance Canada, folkalliancecanada.org
Folquébec, www.folquebec.com (This organization was started by musician/designer Dana Whittle, an American expatriate who fell in love with her Québécois fiddler husband along with his music. An article she wrote, "La Musique traditionnelle du Québec" provided me with a long list of performers by region and other resources).
Thirty Below Zero provides a vast catalog of Quebecois traditional musicians and offers numerous helpful links).
Société pour la promotion de la danse traditionnelle québécoise (SPDTQ), espacetrad.org (Organization promoting and presenting traditional called dance and producer of annual music and dance festival La Grande Rencontre).
Festival Mémoire et Racines, www.memoireetracines.qc.ca
(Québec's premier traditional music festival in the musically rich Lanaudière region)
Groups featured in this article:
[Compliments of Cranky Crow World Music. This article was written and posted on my site in 2003. I'm publishing it here because the article and the artists deserve more exposure].
Recommended CDs:
Rough Guide to the Music of Canada
La Bottine Souriante:
Matapat:
Le Vent du Nord:
Hart Rouge:
Le Rêve du Diable
Author:
PatriciaHerlevi
Patricia Herlevi is a former music journalist turned music researcher. She is especially interested in raising music consciousness. She is looking for an agent and publisher for her book Whole Music (Soul Food for the Mind Body Spirit). She founded and hosts the blog
The Whole Music Experience and has contributed to World Music Central since 2003.