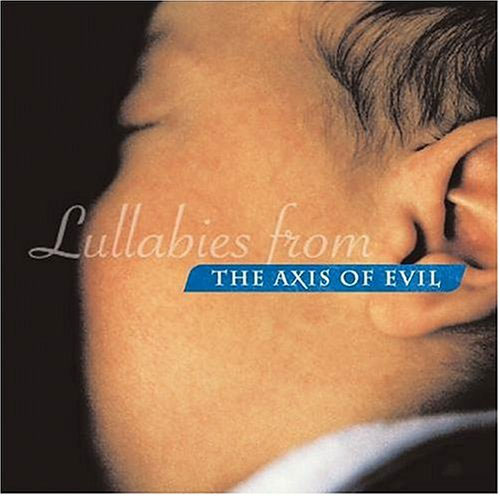 In this article, I would like to acknowledge the youth, veterans and innovators of global music.  I have divided the article into sections which include: Emerging musicians (youth forging new paths in traditional music), veterans from various cultures,global divas (women musicians who have dazzled us with their immense talent), music of the Silk Road, the African Continent, the Nordic countries and Latin music.  I would also like to acknowledge a handful of labels that have brought this fabulous music to our CD players.
I'll start with the busy couple Phil and Sandra Alayon Stanton, the founders of World Music Network.  In the past year, the Stantons celebrated the 15th anniversary of Riverboat Records and the 10th anniversary of Rough Guides. And if that didn't keep them hopping, the couple launched a new label, Introducing, which highlights emerging traditional musicians from various countries.  The Norwegian label, Kirkelig Kulturverksted (KKV) which was launched in 1974 celebrated 30 years and came to the attention of North Americans with the release of the soulful compilation, Lullabies from the Axis of Evil, which brought together women vocalists from the Axis of Evil countries with women vocalists of the West to spread peace in the world.
NorthSide Records released more intriguing recordings of Nordic artists, including Saami yoiker Wimme's first a cappella yoik CD and a new one by the Swedish group, Väsen. World Village continued to release quintessential recordings, many from women artists such as Mariana Montalvo, Susan McKeown, Mónica Salmaso, as well as, the super hot Warsaw Village Band, Tinariwen and Ojos de Brujo.
The label also released the Festival in the Desert DVD and live recordings by Lo'Jo and Habib Koité. Canyon Records and Makoché brought many prolific First Nation musicians to my ears and Sense World Music specializing in music from India provided me with a steep learning curve. Times Square who was responsiblefor bringing the Portuguese fadista Mariza to our attention in 2003, also cranked out the Latin CDs in 2004 with an emphasis on women performers.
Youth: The Future Of Global Music
One of the most striking features of 2004 was the fervor of young musicians embracing traditional music of their respective countries. At times the young musicians incorporated more modern trappings such as Spain's Ojos de Brujo (World Village) which married the passion of the late Camarón de la Isla with the hip hop generation or they offered something radically old world in the case of the Warsaw Village Band (World Village).
Young musicians were delighting audiences on the Subcontinent as well. Hindustani violinist Kala Ramnath set her stride with her solo release, Kala (Sense World Music) and teamed up with another emerging star, sitarist Purbayan Chatterjee on the CD, Samwad (Sense World Music).  Purbayan Chatterjee also released a solo CD, Nirman (Sense World Music) that promises to takes its listeners' ears hostage.  The daughter of the acclaimed Indian classical vocalist, Pandit Ajoy Chakrabarty, Kaushiki Chakrabarty, emerged on the scene with talent to burn. She released a live recording, Pure (Sense World Music).
The next generation of Nordic fiddlers came in the form of the septet Frigg (released their debut CD Frigg on NorthSide). You might call this young group a marriage between the children of the Finnish group, JPP and the children of the Norwegian Hardanger fiddle clan, the Larsens. Frigg combines elements of Norwegian and Finnish folk music with a hint ofAmerican bluegrass.
The final group, I would like to mention isn't new to the scene, but still vital and fresh.  Ireland's Téada offered a collection of fiery jigs, reels, hornpipes and songs on their 2004 release, Give Us A Penny And Let Us Be Gone (Green Linnet) that could get any couch potato up and dancing.  The group's violinist, Oisin Mac Diarmada released a solo recording,  Irish Music from Sligo (Green Linnet) which compliments the Téada CD.
Musical Veterans:  Those Who Paved The Way
Although I'm aware of several veteran performers that released recordings in 2004, I'm only mentioning a handful here.  Other veterans are listed in other sections of the article.
Native American flutist R. Carlos Nakai might not be considered a veteran in the strictest sense of the word, yet this prolific musician has released a vast catalogue of solo and collaborative recordings chronicled on his 2004 retrospective CD, The Best of Nakai (20 Years of Native American Flute Music).
Nakai has acted as a pioneer and innovator of Native American flute music by marrying traditional music to jazz, classical and world beat.  Over the years he had collaborated with musicians from other cultures and is a musician credited with placing Native American flute on the global music map.  The folks at Canyon Records did a wonderful job distilling 20 years into a single recording that highlights different points in Nakai's career and certainly that is something worth celebrating.
Many eyes turned to veterans of classical Indian music and Bollywood legends in 2004. World Music Network released Rough Guides to Mohd. Rafi and Lata Mangeshkar, two of Bollywood's hottest playback vocalists, not to mention legends in their own right. World Music Network also released a Rough Guide to Ravi Shankar, who when I think of musical veteran, is at the top of my list.
Sense World Music released a live recording of one of the greatest flutist on the planet, Hariprasad Chaurasia (Shikhar).  I found myself staying up late at night listening to this spectacular recording, captured at the 2003 Saptak Festival in India.
Although Pandit Ajoy Chakrabarty isn't a veteran yet, I'm mentioning him here because he's considered to be one of India's greatest vocalists. His live CD, Shrine (Sense World), recorded at the Queens Theatre, Hornchurch, London, certainly proves to us why he has garnered a devoted following and why he's considered one of the brightest vocalists out of India.  His live performances are simply riveting and another reason to stay up late at night.
Although many elders of African music released CDs in 2004, some of them are mentioned in the African music section of this article. South African diva, Miriam Makeba released a retrospective CD, simply entitled  Reflections (Heads Up).  Again, the producers of this CD were faced with the challenge of distilling an illustrious career into 13 tracks, most of them falling into the pop and jazz genres. The CD also comes with wonderful liner notes to get Miriam's newest fans up to speed.
Hailing out of Southern Spain, flamenco sensation, Paco de Lucía needs little introduction to world music audiences.  Considered one of the innovators of contemporary flamenco guitar, Don De Lucía, mixes it up on his long-awaited recording, Cositas Buenas (Blue Thumb Records).  The CD hit the alternative radio airwaves last spring while dishing up, hearty vocals and innovative guitar spiced with a jazz and flamenco polyrhythms.
Women Artists: Global Divas Take Center Stage
Never before have I been overwhelmed with so many gorgeous recordings by women musicians. The first artists I'll mention, hail from Seattle. The trio of women that comprise the Pan Asian Dragonfly bring a great deal of imagination and joy to their debut CD, Island Dreams (Koto World).  The trio consists of Koto (a zither from Japan) master Elizabeth Falconer, Japanese jazz musician Aiko Shimada and Okinawan vocalist and sanshin player, Mako.  I call their lovely CD my antidote to fear because the gentle songs that appear on the CD lead its listeners to an enchanting place where fear simply doesn't exist.
Speaking of enchanting places, one of my favorite compilation albums of 2004, Lullabies from the Axis of Evil (KKV) also acts as an antidote to fear. Norwegian producer, Erik Hillestad traveled to the "axis of evil" countries and recorded women singing lullabies then he wedded those lullabies with tracks of vocalist from the West.  The results are absolutely stunning.  The humanitarian CD practically took over the airwaves at a Seattle-based community radio station. I can only hope that the CD received as much airplay in other North American cities and beyond.
Putumayo Presents Women of Latin America is another compilation worth mentioning because it featured some of my favorite Latin American vocalists as well as, introducing me to some new voices.  And if that wasn't enough, Putumayo launched their theme concert tours with a showcase featuring three of the compilation's divas, Mariana Montalvo, Belo Velloso and Totó La Momposina.  A few of the compilation's artists such as Marta Gomez (Columbia), Lila Downs (Mexico/US), Monica Salmaso (Brazil), Mariana Montalvo (Chile) and Lhasa (North America) also released CDs in the US in 2004.
Mónica Salmaso released her third CD, Iaia in the US through World Village.  The recording features innovative, yet minimalist arrangements.  Monica, similar to the Brazilian musician-composer Joyce, who also released a CD in 2004, walk that tightrope between avant garde and Brazilian pop, delightful at times and at other times extremely moody.
Chilean-born Mariana Montalvo released her second US CD, Piel de aceituna (World Village) around the same time as the Salmaso CD.  Mixing the nueva canción tradition of Chile with French café music, Mariana has secured a place in my heart and in my CD player. The entire CD is gorgeous, but the titular track has the power to rescue anyone from sinking into a deep funk.
I like to think of 2004 as being the year of the voice and some of the voices that came my way including Portugal's Cristina Branco (Sensus, Universal), Argentine Sandra Luna (Tango Varón, Times Square), American jazz musician, Madeleine Peyroux (Careless Love, Rounder), Hindustani vocalist, Arati Ankalikar (Anjali, Sense World), and Irish vocalist, Susan McKeown (Sweet Liberty, World Village) all released stunning recordings worth your time and attention.  If you would like to read more about each of these performers, I encourage you to visit the Divas page on the Cranky Crow World Music site where I have written extensively on these artists.
Although I realize that Arianna Savall's Bella Terra has not been released in the US, this classically trained musician receives top honors in my book.  This young Catalan performer has been involved in several baroque and historical recordings and is the daughter of two of Spain's renowned musicians.  All that aside, her solo CD, Bella Terra highlights Arianna's talents as a composer, arranger, vocalist and harpist.  Her vocals are pure bliss and her demeanor joyful.
Since I started the year listening to women vocalists, I'm ending the year listening to a holiday recording by an American vocal ensemble, Kitka.  Specializing in the open throat singing of Eastern Europe and arrangements of traditional songs of Eastern Europe, this octet closes the year out with their 4th release,  Wintersongs and a short North American tour.  This holiday CD can be enjoyed all year long.
Africa: Dancing Our Way Back To Our Roots
I think for most of us, the music of Africa plays a crucial role in our lives and various African countries have also appeared in the news lately, although not in the best light.  However, in my opinion, the African continent is not only the cradle of humankind, but also the birthplace of a lot of music we take for granted. Rhythm and melody seeks wild abandonment as it marries tribal with contemporary music.  Call & response vocals enhanced by polyrhythms begs us to move our hips and dance our troubles away.  But writing about African music is another story.  As many of you know, it's a challenge keeping track of the various guitar styles, languages, dance rhythms and vocal styles.
While the music of Mali still played a central role in the world music scene, Malagasy music (of Madagascar) also showed up on the radar in 2004.  The women-led Tarika released a retrospective CD, 10 Beasts, Ghosts & Dancing With History (Artemis Records) which featured 15 heady tracks and two video tracks.  The group which was formed by two sisters, Hanitra and Noro might be considered an oddity in Africa since most African bands are fronted by men.  Hanitra has also played a key role in keeping traditional Malagasy music on the map.  She acted as an artistic director on another Malagasy music project, Vakoka (TheMalagasy All-Stars) which was produced by Canadian Sean Whittaker and released on the World Music Network's newest label, Introducing.
The Malagasy family act, Jaojoby also released a CD, Malagasy (World Village) complete with power guitars and power vocals. Jaojoby also toured North America.  Finally, the Malagasy guitar wizard and innovator D'Gary also toured North America; I was fortunate to have seen his outdoor concert in the Seattle area.
The West African country, Mali still remains high on the list as a musical destination. The multifaceted music scene is responsible for desert blues, the music of the Tamashek nomads and some of the hottest African divas heating up the radio airwaves. Oddly, I didn't receive any CDs of these divas so I'm unable to include any in this section. Issa Bagayogo released a second album on the US label, Six Degrees. His CD, Tassoumakan was described as, "a magical balance between roots authenticity and 21st century hip.." by All Things Considered (NPR).
In contrast to Issa Bagayogo's CD, Mory Kanté of Guinea released the all acoustic traditional Sabou (Riverboat Records), which I file under the music of Mali. After all, he is a former key player of the Malian Rail Band and before West Africa was divided up into countries, it had descended from the Mandinka Kingdom and many of the countries still boast a griot tradition which finds its roots in Mandinka.
Other noteworthy recordings of Mali are the Tamashek [Tuareg] group Tinariwen's Amassakoul (World Village) which garnered a great deal of support from community radio stations and fans of alternative music and a field recording, Bush Taxi Mali produced by Seattle based producer Tucker Martine and released on the independent label, Sublime Frequencies. Both of these recordings possess a raw rootsy quality.  Tinariwen's soulful music echoes the sentiments of rock n' rolls early years or Delta Blues.  Bush Taxi Mali, on the other hand, recalls the work of Alan Lomax when he first discovered down and out blues singers even though the CD doesn't feature blues. Bush Taxi Mali proves to be entertaining as well as, archival.  You might wish to add both of these CDs to your African music collection.
The folks at World Music Network introduced us to South African guitarist Shiyani Ngcobo (Introducing) who specializes in Maskanda music and Zulu guitar. The World Music Network also celebrated the career of Cameroon's master musician, Manu Dibango on their Rough Guide label and the work of multi-instrumentalist René Lacaille of La Reunion was released on Riverboat Records. Lacaille's celebration of Creole culture found on the multicultural East African Island La Reunion is featured on 20 diverse tracks that will cause your feet to dance and your heart to sing.  But then that is why we love African music.
Aboriginal Music: The Earth Is Calling You
2004 was the year that I finally attended a Native American pow-wow and I ended up attending three pow-wows during the course of the year.  For those readers unfamiliar with a Native American pow-wow, the best way to describe the event is to call it a colorful celebration of Native American dance, drumming and singing in which participants dress in full regalia and exchange culture with members of other First Nation tribes.  Well, that is a simplistic description of a gathering that put fancy dancing into the consciousness of non-Native Americans.
Pow-wow drums and chants can also be heard on several recordings that were produced in 2004 including, a live recording of the Canadian First Nation sensation, Northern Cree (Rezonate) released on Canyon Records, the live recording by High Noon (The Way it All Began) released on Canyon Records, and United Tribes
International Powwow Home of the Champions  (Makoche). Actually there were too numerous pow-wow recordings released in 2004 to list here, but it's safe to say that it was a good year for pow-wow music.
As mentioned earlier, Canyon Records celebrated the 20 year career of Native American flutist R. Carlos Nakai, but he wasn't the only Native American flutist to produce noteworthy recordings in 2004.  The extremely gifted Aluet/Seminole Mary Youngblood inspired us with Feed the Fire (Silverwave Records), a recording that reflects on the autumn years of a woman's life and featured some illustrious guests including, Iroquois diva, Joanne Shenandoah, Mohawk musician, Bill Miller and Jethro Tull's Ian Anderson. Makoche recording artist and flutist, Andrew Vasquez brought us his gorgeous recording, Togo.  The guitar-flute dual Burning Sky released their haunting, A Simple Man (Canyon Records).
Other aboriginal CDs include Saami yoiker Wimme's first solo yoik recording, Instinct (NorthSide).  The CD features 34 solo yoiks complete with throat singing, personal yoiks about everyday life and a few psalms tossed in for good measure.  For many fans of Saami yoiks, this CD by one of the most popular Nordic musicians, Wimme Saari was much anticipated and much appreciated.   Needless to say not many solo yoik recordings are distributed in North America so I'd like to thank the folks that brought us this one. Thank you, thank you, thank you.
American cellist David Darling and Riverboat Records are responsible for bringing us the songs of the indigenous Wulu Bunun people of Taiwan on the CD, Mudanin Kata.  This mesmerizing set of songs chronicles more than anything a struggle to preserve another culture that is quickly disappearing from the face of the earth.  But not only that, a polyphonic singing style that simply blows the mind is also preserved on this must-have CD.
When people hear the word aboriginal they often think of the aboriginal people of Australia's outback and the didjeridu.  Of course the wooden drone instrument can be found in world beat music from varying cultures these days. Although Stephen Kent is not indigenous as far as I know, he performs intertribal music that is both of this world and out of this world.  His earth based compositions feature musicians or musical instruments from Africa, India, Tuva and other regions around the globe.  The term shamanic isn't used loosely when describing Kent's independent CD, Oil & Water (Family Tree/White Swan).  One listen to this CD and you'll be seeking your tribal roots and finding your heart in the process.
Latin Music: Would You Like Some Salsa With That Cumbia?
I'm sure that hundreds of CDs of music from the Americas were released in 2004, but thankfully, I only need to write of a handful that I received.  Italian composer Aldo Brizzi produced and arranged 12 tracks with some of Brazil's stellar musical talent on his recording, Brizzi do Brasil. Brizzi is one of those composers that prefers to stay outside of the box and the end result of his collaborative effort that marries atmospheric jazz, avant-garde with Brazilian rhythms.  It's also wonderful to hear Gilberto Gil, Caetano Veloso, Virginia Rodrigues, Tom Ze, Carlinhos Brown and other Brazilian notables collaborating on a non-compilation recording.  The iconoclastic project was released on the Italian Amiata Media, the same label which brought us the women a cappella group, Faraualla.
Brazilian composer-musician Joyce also mixed it up on her CD, Just A Little Bit Crazy (Light Year).  She also married atmospheric jazz with breezy Brazilian pop.  Her elegant version of the Beatles' Hard Day's Night most likely turned a few heads.  If these musicians are crazy, then I guess I'm stark raving mad.  This is the kind of sunny recording I expect to hear from a Brazilian chanteuse.  Speaking of chanteuses, Haitian Emeline Michel delighted me with her recently released CD, Rasin Kreyol (Times Square)–a spiritual and patriotic offering filled with social messages and whimsical childhood memories.
Afro-Peruvian Eva Ayllón brought us a spicy set of landos, vals, boleros and salsa on her CD, Leyenda Peruana (Times Square).  This Peruvian legend played to packed coliseums in her homeland and now her powerful vocals finally traveled to North America.
The enigmatic Lhasa returned to the music industry after a 7 year hiatus and a stint with a French circus troupe.  Her CD, The Living Road (Nettwerk) combined pop-rock sensibility with Latin music that Lhasa sung in 3 languages, French, Spanish and English.  The performer who currently resides in Montreal, Canada, is once again taking the alternative world by storm.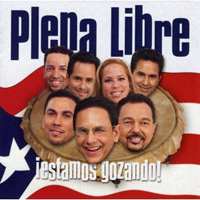 Hailing from the Dominican Republic, guitarist and vocalist, Ubaldo Cabrera (of Super Uba y su Conjunto) was discovered performing in the New York City subway. His 2004 CD, Tierra Lejana (Iaso Records), sizzles.  The track, Magdalena can make one's knees weak.  You might swoon if you're inclined to falling in love with robust Latin rhythms and hummable melodies.  And staying in the Caribbean, Puerto Rican Plena Libre brought us some of those danceable plena rhythms from the heart of Puerto Rico.  Plena Libre's CD, Estamos gozando! (Times Square) is the next best thing to a trip to the Caribbean island.
Nordic Music: Hearty Musicians Of The North Countries
I did receive numerous CDs of Nordic music in the past year, but for time sake, I'm only going to mention a handful here.  If you're a fan of Scandinavian music, please visit the Scandinavian Music page on CCWM. Norwegian fiddler Susanne Lundeng's Forunderlig Ferd(KKV) was one of the first CDs I received in 2004. The Nordic countries boast a multitude of talented fiddlers, including Lundeng.  Her CD features traditional fare as well as, ambient jazz and a musical style that appears at times to be German circus music.  On occasion, Susanne and her bandmates provide vocals, but this is mostly an instrumental recording and a thoroughly good listen.
Coming out of Sweden, Väsen released their second CD in the trio format and short on the heels of their 2003 Trio CD.  Keyed Up (NorthSide) could be called a family act since many of Mikael, Olov and Roger's family members either helped name the songs or were inspiration for these feisty tunes.  Once again these three musicians which create a wall of sound with keyed fiddle, viola and guitar, prove why they are on many people's lists of favorite musical acts.  Fans of Swedish music were in for a treat in 2004 with the release of another trio, Triakel's Songs from 63 degrees N (NorthSide) which featured Garmarna's vocalist Emma Hardelin, Hoven Droven's organist, Janne Stromstedt and fiddler Kjell-Erik Eriksson.  The band's US label calls Triakel, "a band of simple pleasures."
Coming out of Denmark, Phønix released their CD, Pigen & Drengen (Go Danish Folk Music Distribution), stateside.  Although the CD features an older lineup of the band, (violinist, Katja Mikkelsen left the group), the remaining members which include, Karen Mose Norgaard (vocals), Jesper Vinther Petersen (accordion), Jesper Falch (percussion) and Anja Praest Mikkelsen (bass clarinet) played a few concerts in North America.  They mostly perform traditional Nordic folk dance music and even when the melodies sound jolly, those melodies mask murder ballads.  But you need to remember that a lot of people were murdered b trolls and other odd creatures of the north back in the days of yore.
I don't think you'll find any murder ballads on Norwegian blues musician, Knut Reiersrud's first all-solo release, Pretty Ugly (KKV).  You won't find anything ugly on the CD either since the 12 tracks that appear on the CD either cover blues classics or are Knut's original compositions.  I was pleased with covers of Willie Dixon's "Too Many Cooks" and the surreal 1970's pop classic "Strawberry Letter 23" (Shuggie Otis).
The Silk Road: Ancient Spirituality Meets Contemporary Music
Perhaps, it is because cellist Yo Yo Ma brought Silk Road music into our everyday lives or perhaps for more sinister reasons, mainly war ravaging Iraq and Afghanistan, that music from this famous trade route has gripped our attention.  I think there is an I-Ching that says that opportunity comes out of chaos, but whatever the reason, 2004 brought us a many different interpretations of music from the orient. Some of the Silk Road CDs released in 2004 even came from unexpected sources such as the 6 Degrees CD, Selwa featuring American atmospheric guitarist, Steve Tibbetts teaming up with a Tibetan nun slash vocalist. I normally think of 6 Degrees as a dance club labelso I was somewhat surprised when I slipped this "ethereal" disc into my stereo.  I doubt anyone could dance to it, but the CD works wonders for a meditative practice.
Three other recordings fit into the ethereal category. Iranian spike fiddle player, Kayhan Kalhor (Ghazal) teamed up with Kurdish tanbur (lute) player on one of he most gorgeous CDs of 2004, In the Mirror of the Sky (World Village with World Music Institute).  Two virtuosos from two different cultures teamed up with tombak player, Pejman Hadadi and "together they improvise on Kurdish modes, creating a new musical genre that transcends boundaries."  The Canadian ensemble Orchid Ensemble sent me their latest recording, Road to Kashgar last summer.  The trio, Lan Tung (erhu, percussion, vocals), Mei Han (zheng, percussion) and Jonathan Bernard (marimba, percussion) produced an astoundingly beautiful recording that featured innovative interpretations of Silk Road music.
Finally, Italian composer Bob Salmieri (Milagro Acustico) explored the poetry of Omar Khayyam (11th century Persian poet) on the CD, Rubaiyyat of Omar Khayyam (Hearts of Space Records).  Again we have an ethereal tapestry of silk road sounds married to European instruments.  I especially enjoyed vocals by Francesca Suriano Brilli, Simona Ferreira and others. Salmieri is one of my favorite modern composers mixing world music with other genres.  He possesses a vast imagination and I enjoy the spiritual overtones of his compositions.
Hailing from Toronto, Canada, Autorickshaw released their second independent recording, Four Higher.  For those of you unfamiliar with Autorickshaw, the quartet fuses classical Indian music with jazz improvisations.  And you'll find both, jazz standards and Indian classical compositions on the CD.  Vocalist Suba Sankaran sings the sexiest version of the standard, Caravan that I've heard.  The song ends a sweet collection of songs that shouldn't be missed.
Last, but not least, the Armenian traditional folk Shoghaken Ensemble released Traditional Dances of Armenia (Traditional Crossroads) and the CD was supported by a North American tour. The CD comes with a lovely informative booklet about Armenian history and traditional dance.  For those of you intrigued by exotic instruments, especially the Armenian duduk are in for a special treat.
Conclusion: Live CDs And Tour Highlights
World Village released two noteworthy live recordings in 2004, Habib Koité & Bamada's 2-CD set, Foly! which was accompanied by a North America tour (skipped Seattle) and Lo'Jo's first live CD,
ce soir la  which wasn't accompanied by a tour.  Ironically, Lo'Jo went on what seemed to be a year-long sabbatical so if you wanted to catch the French group in concert, your only options were to pick up the live disc or the DVD for the Festival of the Desert, (World Village).  Although the French swing meets Klezmer Les Yeux Noirs released their Live CD in 2003, (World Village), they toured North America last winter.  They brought their wild and crazy music to Seattle and I'm quite happy that I dragged myself to the concert.
I like to refer to the Tamashek desert blues group, Tinariwen's US tour as a minor miracle.  I wondered how this group dressed in their traditional headgear and clothing would get past Homeland Security, especially around the time of the big election (Tinariwen has dealt with worse situations in the past).  But somehow they managed and the band's Seattle appearance was fabulous.  I saw Tinariwen's concert the day after the election and I found their brand of desert blues to be cathartic as did all the people dancing near the stage.
Two other concerts worth mentioning are the double bill with Lila Downs and jazz chanteuse Madeleine Peyroux at The Moore Theatre (Seattle), as well as, Putumayo's triple bill that included Mariana Montalvo, Totó La Momposina and Belô Velloso also at The Moore.
All of the above women are worth checking out on disc and live.  Although I enjoyed all of the women's performances, I'll remember the energetic Lila Downs the most.  So I would like to end this article with the image of Lila Downs tearing up the stage with her blend of Mexican indigenous songs and American jazz.
I would like to thank Angel Romero for publishing this super long reflection on 2004, all the promoters, labels, publicists, musicians, radio stations, clubs and fans of global and traditional music.  It couldn't happen without you.  Perhaps in 2005, with a lot of elbow grease and compassion, we will usher a time of peace in the world.  That is my holiday wish.
Author:
PatriciaHerlevi
Patricia Herlevi is a former music journalist turned music researcher. She is especially interested in raising music consciousness. She is looking for an agent and publisher for her book Whole Music (Soul Food for the Mind Body Spirit). She founded and hosts the blog
The Whole Music Experience and has contributed to World Music Central since 2003.