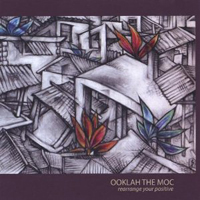 Ooklah the Moc – Rearrange Your Positive (Ghetto Circus Records CG2, 2004)
The Lambsbread – Sing Praise (Adin-nin Records ADOO3, 2003)
Much as some people want to believe the music scene in Hawaii is all about ukuleles, flowered shirts and tiny bubbles, there's a lot more going on than that. Reggae, for example, has caught on big there. Not surprising, since Hawaii consists of tropical islands and is near-synonymous with idyllic exoticism and a laid-back cultural sensibility. Here are but two examples of the homegrown reggae Hawaii has to offer.
Oooklah the Moc (their moniker reportedly comes from an obscure Marvel Comics character, but I can neither confirm nor deny that) is a sizable outfit that plays reggae with something of a jam band attitude, taking their time laying down lengthy songs featuring intricate vocals, subtle groove changes that hook you in and solos that ride the riddim right.
Rearrange Your Positive lives up to its title, rolling out tunes of social and spiritual consciousness ("Jah Will Be There," "Concrete Vibes," "Dark is Gone") that score with a mixture of often-surreal lyrics, unfaltering arrangements and an overall sound that can be as caressing as an island breeze while still hitting hard when necessary. A very impressive disc, one that gets better with each listening.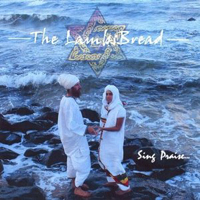 A more specifically Rastafarian perspective is taken by The Lambsbread, a vocal duo consisting of Matthew "Kaya" Rathje and wife Nadia Rathje. His quietly urgent lead vocals are perfectly complimented by her whispery harmonies and melancholy responses, making each of the drum-and-bass-heavy songs on Sing Praise feel like a cry in the night pleading for love and unity. Recorded both on the island of Kauai and in Southern California with such guests as veteran Jamaican drummer Santa Davis, this snug and satisfying cd will comfort the faint of heart but challenge them as well. Nice.
Author:
Tom Orr
Tom Orr is a California-based writer whose talent and mental stability are of an equally questionable nature. His hobbies include ignoring trends, striking dramatic poses in front of his ever-tolerant wife and watching helplessly as his kids surpass him in all desirable traits.