Third World – 96 Degrees in the Shade (Hip-O Select/Island B0002400-02, 2004)
The Upsetters – Super Ape (Hip-O Select/Island B0002430-02, 2004)
Max Romeo & the Upsetters – War Ina Babylon (Hip-O Select/Island B0002397-02, 2004)
Sugar Minott – Black Roots (Hip-O Select/Island B0002398-02, 2004)
Reggae may have been your entry into the global music scene, as was the case with me, or something you came across en route. Either way, these reissues- which first appeared on the pioneering Island Records label -serve as a reminder (or a fresh look, if you missed 'em the first time) of how the reggae trail was blazed globally.
In their 30 years as a band, Third World have stirred their reggae pot with crossover soul, funk, rock, dance and hip-hop flavors that tend to make purists forget how good their unfiltered reggae was.
Originally released in 1977, 96 96 Degrees in the Shade is a musical culture and history lesson. Intricately played reggae rhythms underpin songs that celebrate the healing power of music, discredit misconceptions about Africa, look back thoughtfully on the slavery era and give praises to the Creator. Added to the original song lineup are alternate takes of the title track, the bubbly "Feel a Little Better," and the infectious "Rhythm of Life" (sweetened with an extended mix). Quite possibly Third World's best album ever, and especially highly recommended in light of what's been added.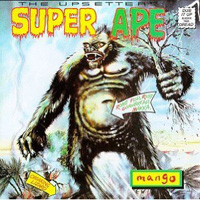 Nowhere in the reggae world is the fine line between genius and insanity more apparent than in the work of producer Lee "Scratch" Perry. In all his eccentric glory, he was the sonic craftsman behind some of the greatest musical works ever to come out of Jamaica. He had a way of giving reggae a spatial, at times downright eerie quality that deepened the music's mystical attributes all the more.
After opening his Black Ark Studio in Kingston in the mid-'70s, he put his mark on one landmark vocal and dub creation after another, including crucial works by the Congos, the Heptones, Jr. Byles and others. Super Ape, from 1976, is prime Perry-produced dub courtesy of Black Ark's loose-knit house band, the Upsetters. Like all of Perry's peak material, the underlying reggae beat is goosed by effects cropping up in both foreground and background, with individual instruments heightened to emphasize their part in the groove and a kind of low-tech gloss that not only smacks of roots but of a determination to bring out every nuance of them. It's quite simply one of the best dub albums ever. And
here it is, available again, this time with a trio of bonus tracks that nice things up even more.
First released as '70s b-sides, the three extras mix straight instrumental reggae with dub in classically wicked Scratch fashion. Of particular note is "Magic Touch," a sax-laden instrumantal of Jr. Murvin's popular "Police and Thieves." An absolutely essential disc for all reggae lovers.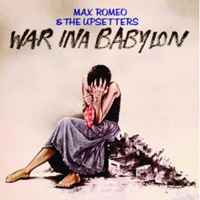 Lee Perry also produced Max Romeo's War Ina Babylon, the title track of which is only one highlight in an album full of them. Romeo, who had a hit in England in 1968 with the notoriously lewd "Wet Dream," began concentrating on more uplifting material after embracing the Rastafarian way of life. The riddims on War Ina Babylon have a potent rawness to them, the perfect framework for songs that slap the face of political indecision ("One Step Forward"), dispell evil ("I Chase the Devil"), blast religious hypocrisy ("Stealing in the Name of Jah") and overall present a wise and cautionary look at mid-'70s Jamaica that's applicable in the here and now world also.
It's a potent reminder of the virtually inseparable nature of social consciousness and great reggae- then, now and always. There are five bonus tracks on this one, including dubs and alternate versions.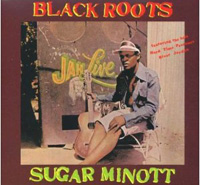 Lincoln "Sugar" Minott began singing reggae at a very young age, also making his name as a producer, promoter and label founder. His lilting style of reggae set the tone for the beginnings of dancehall (before the term referred to the rap-like style so dominant now).
Black Roots (from 1980) is a shining example of his way of singing about conscious themes- poverty, oppression, tenacity, etc. -in an easygoing voice that cuts like silk with just a hint of sandpaper. It's a prime slice of a voice that's still going strong today. No bonus tracks on this one, so the running time is on the lean side. But it's first-rate reggae nonetheless, played with sharp and steady expertise and sung by one of the best in the business.
Author:
Tom Orr
Tom Orr is a California-based writer whose talent and mental stability are of an equally questionable nature. His hobbies include ignoring trends, striking dramatic poses in front of his ever-tolerant wife and watching helplessly as his kids surpass him in all desirable traits.