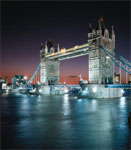 London is one of the great international capitals for world music. It is the home of musicians and large immigrant communities from a multitude of countries from the former British Empire and beyond. This includes large Indian, Pakistani, African and Caribbean neighborhoods. Southeast Asian expatriates have created a booming Bhangra music industry.
There are several influential world music record companies, such as Topic, Stern's, World Music Network and World Circuit, based in the British capital, as well as one of the top international world music magazines, FRoots. Even the term world music was coined by several British industry professionals in London. This article published by our colleagues at FRoots Magazine describes the process and who was involved.
The city has a good network of subways or metro, which the locals call underground or tube. Visit the London Underground site for more information. For bus service, go to www.transportforlondon.gov.uk/buses.
Time Out is one of the best sources for information about concerts, events and other forms of entertainment in general. They have a print version and also an online version, http://www.timeout.com/london. However, for world music, there is nothing better than the web site of BBC world music producer Charlie Gillett. He maintains an updated site with listings of world music concerts in the city, www.charliegillett.com. There is also a good online site for event listings, London Net.
The BBC Radio 3 World on
your Street website is a great tool to find out events not just in London, but in many other British locations.
Record stores
Stern's Music is strongest on African recordings, but it also holds large collections from other parts of the world and includes a very wide range of labels. Address: 74/75 Warren Street (office address), 295 Euston Road (shop entrance), London W1P 5PA. Undergroung station: Warren Street.
Bhavan Centre is one of the best places to buy Indian music. It is a cultural center that includes a record store. Address: Bhavan Centre, 4a Castletown Road, London W14. Phone: +1 44 0207 381 3086. E-mail info@bhavan.net.
Honest Jon's carries a lot of jazz and world music one one floor, including vinyl rarities. The reggae floor features soul, hip hop, funk, Latin, breaks, reggae and R&B. Address: 278 Portobello Road, Notting Hill, W10 5TE. Phone: 020 8969 9822.
Underground station: Ladbroke Grove.
Other shops worth visiting are:
Trehantiri Music specializes in Greek, Arabic and world music. Address: 365-367 Green Lanes, London N4 1DY.Phone: + 44 020 8802 6530. Fax: +44 0870 130 8102.
There are other music shops in Southall, Wembley, Green Street and other Indian shopping areas.
The majority sell film music (Bollywood or filmi), but some also carry Indian classical music.
Megastores:
The Tower Records and HMV stores in central London have large world music collections.
HMV has CDs, books, DVDs, videos, games and posters. Address: 150 Oxford Street, Oxford Circus, W1D 1DJ (020 7631 3423. Underground station: Oxford Circus.
Tower Records, 1 Piccadilly Circus, Piccadilly, W1J 0TR (020 7439 2500. Underground station: Piccadilly Circus.
Virgin Megastore.14-16 Oxford Street, Fitzrovia, W1N 9FL (020 7631 1234. Underground station: Tottenham Court Road.
Musical instrument stores

For folk musical instruments, Hobgoblin has a store at 24 Rathbone Place, London W1T 1JA. Phone: +44 020 7323 9040.
.
The Early Music Shop sells Early music and traditional musical instruments. The main store in Bradford, West Yorkshire, but there is a London showroom. The London Recorder Centre, 34 Chiltern Street, London W1U 7QH. Phone: +44 020 7486 9101, Fax: +44 020 7486 9109.
For guitars, Andy's Guitar Centre & Workshop is a good source. Address: 27 Denmark Street, WC2H 8NJ. Phone: +44 20 7916 5080. Underground station: Tottenham Court Road.
Venues:
Barbican Centre. Europe's largest multi-arts and conference venue, in the heart of Cityside. The Barbican presents a year-round program of art, music, film and theatre. World music is usually well represented.
Africa Centre is a popular venue for African bands. It includes a café and bookshop. Address: 38 King Street, Covent Garden, WC2E 8JT, Phone: 0207 836 1973. Underground station:Covent Garden.
The
12 Bar Club is a small venue that features
Folk, country and some rock. Address: 22-23 Denmark Place (off Denmark Street), WC2H 8NL. Phone: 020 7916 6989. Underground station:Tottenham Court Road
Union Chapel is a small church in Islington that programs world music, rock and folk. Address: Union Chapel, Compton
Terrace, Islington, N1 2UN. Phone: 020 7226 1686. Underground stations: Highbury
& Islington.
Couscous Lounge features music and.food from Maghreb (North Africa). It's in camberwell and is a fairly roomy venue located in the labyrinthine basement of St. Giles church. it is a fantastic place with maghreb music and food. their official URL is a little outdated. Couscous Lounge, c/o The Crypt, St Giles Church, Camberwell Church Street, London, SE5. Phone: 07985 563335 (mobile). E-mail:
couscouslounge@yahoo.co.uk.
Momo Restaurant holds very popular
world music nights in its basement. It's very centrally located just off of
Regent's Street in the West End. People from all over Africa play and DJ there
regularly. Momo Restaurant, 25 Heddon Street, London W1B 4BH Phone: 020 7434
4040. >.
Al Casbah is a venue with a Maghrebi theme. The music provided is North African and mainly rai. Address: 42 Hampstead High Street, London. 020 7431 6356.
Le QuecumBar is a laid-back venue in South London which specializes in music with a rare gypsy slant. Celebrating the music of Django and Stephane Grappelli, the live musicians are dedicated to promoting hot club/swing, playing a mixture of regular and special gigs, as well as participating in an addictive weekly jam session where anything can happen. The bar offers an extensive wine list with brasserie menu. Address: 42-44 Battersea High St, London SW11 3HX. Phone: + 44 0207 787 2227.
Peña Flamenca de Londres
is
Britain's biggest flamenco club – based in London, England. The Peña Flamenca de Londres is a flamenco club run like a traditional Spanish peña flamenca. It was set up in 1984 and has nearly 400 members. The peña is situated near the center of London at the Union Chapel. The Peña Flamenca de Londres meets on the second Sunday of every month except August at: The Union Chapel Studio Theatre, London N1 Compton Avenue (off Canonbury Road at Highbury Corner – side road at back of Ford dealership). Nearest Underground: Highbury and Islington.
Half The World is a new venture for London, an occasional season of live world music gigs being staged at Live On The Park below the Pizza On The Park on Knightsbridge (next to Hyde Park Corner tube station) in association with fRoots magazine.
Reservations via the venue, www.pizzaonthepark.co.uk, phone 020 7235 5273.
Dance schools:
La Escuela de Baile is the most famous flamenco dance school in London. The new studios are at The Latin Quarter.
87 Hampstead Road, London N1 . Office: Escuela de Baile,35 Tintagel, Stanmore, Middlesex, HA7 4SR . Phone: 020 8905 4554. info@escuela-de-baile.
Publications:
FRoots (Pronounce it "eff-Roots"). This
highly regarded British monthly magazine focuses on any music from anywhere with
roots in a tradition. Founded in 1979 . It also has an online version that features an archive, links page, music reviews, etc. Address: FRoots, PO Box 337, London N4 1TW, England. Phone: (Int +44) (0)20 8340 9651, Fax: (Int +44)
(0)20 8348 5626.
Radio
The BBC London show is broadcast live from 8 till
10 every Saturday Night on 94.9 FM; on Digital Radio. It can also be heard for seven days after its
broadcast at the On Demand section of the BBC London website.
BBC Greater London Radio 94.9 FM has a world music show called The Sound of the World, hosted by Charlie Gillett, who is a member of the European World Music Chart panel. Address: Charlie Gillett, BBC – GLR, 11, Liston Road, UK – London SW4 0DG, United Kingdom.
BBC World Service has a world music show hosted by Laurent Marceau. Address: Laurent Marceau, BBC World Service, Room 233, Bush House, P.O. Box 76, UK – WC2B 4PH London, United Kingdom.
Radio Resonance 104.4 FM has a
weekly Congolese radio show called Nostalgie Ya Mboka hosted by Vincent Luttman & Kofi Pami. The show can be heard Saturdays 1.30-2.30pm GMT
with a repeat on Thursdays 7-8am GMT.
Festivals
Our colleagues at Froots magazine keep a very good list of festivals in the UK.
Go to this page and you will some London festivals listed by date.
Cultural Cooperation organizes the annual Diaspora Music Village, a world music festival spanning 2 weeks held across many different venues around London.
Some local borough festivals feature world music sometimes. The Finsbury Park festival ("Finfest") features music from Jamaica and Africa.
Cultural Centers:
Barbican
Centre. Europe's largest multi-arts and conference venue, in
The Barbican presents a year-round program of art, music, film
and theatre. World music is usually well represented. E-mail:
info@barbican.org.uk
Bhavan Centre provides a study and performance centre for Indian art and culture. The centre
conducts classes in Indian dance, music, drama and languages, and organizes
programs and concerts. Bhavan also run workshops and seminars, including a
Summer School in dance and music for professional artists as well as students.
Address: Bhavan Centre,
4a Castletown Road, London W14. Phone: +1 44 0207 381 3086. E-mail
info@bhavan.net.
Record labels:
There are several highly regarded world music labels based in the London area.
Visit World Music Central's listing of

British labels to find out about some of these companies.
Artists
To find our more about British music, visit the United Kingdom Artists area.
This report was contributed by Angel Romero, with additional help from Sarah Hagstrom.
Author:
Angel Romero
Angel Romero y Ruiz has been writing about world music music for many years. He founded the websites worldmusiccentral.org and musicasdelmundo.com. Angel produced several TV specials for Metropolis (TVE) and co-produced "Musica NA", a music show for Televisión Española (TVE) in Spain that featured an eclectic mix of world music, fusion, electronica, new age and contemporary classical music. Angel also produced and remastered world music albums, compilations and boxed sets for Alula Records, Ellipsis Arts, Music of the World.